Asahi Linux is an upcoming way to bring Linux to new Macs
A new way to liberate non-Intel Apple hardware.
Asahi Linux, a project whose purpose is to port Linux to Apple Silicon Macs, has released very early testing, alpha build of this distribution designed for Apple's ARM-based M1 Mac devices. These include M1, M1 Pro, or M1 Max.
The release is meant primarily for developers and testers who are expected to contribute to its development toward a stable release by reporting bugs and helping with resolving existing issues, the makers of Asahi Linux have announced.
Speaking of stable, that refers to the future first full release; Asahi, meanwhile, is based on the "rolling" Linux distro Arch. Alpha testers can choose between a full-fledged desktop environment KDE Plasma, a minimal install, and can even opt to install OpenBSD.
Storage-wise, installation of Asahi itself requires only 15GB, but as free and open-source developers behind the project explained, the minimum requirement is at least 53GB, "thanks" to MacOS needing the extra space for system updates.
The things missing from this early version of the OS are GPU, DisplayPort, Thunderbolt, and HDMI support, while one of the upcoming milestones is to fully support USB3 and speakers. On the software side, Chrome Browser's base, the open-source Chromium, is currently not available on Asahi.
Users are also informed that, as with installing any other OS on Apple Silicon devices, it gets verified with Apple servers.
While all this might seem daunting to "regular" computer users, the scarcity of support for various components at this stage of development is to be expected, especially with a project as complex and ambitious as this.
Asahi aims to make a Linux distro that will eventually be good enough to be used as a daily driver on Apple Silicon Macs, which Asahi developers say is a completely undocumented platform, therefore making their job all the more difficult.
The project is particularly focused on reverse engineering Apple's GPU architecture and providing an open-source driver for it. The Asahi community notes that unless macOS code is taken to build support for Linux, this is legal.
But Asahi will not be able to turn Silicon Macs into a fully open platform.
"Apple still controls the boot process and, for example, the firmware that runs on the Secure Enclave Processor. However, no modern device is 'fully open' – no usable computer exists today with completely open software and hardware (as much as some companies want to market themselves as such)," claims the project.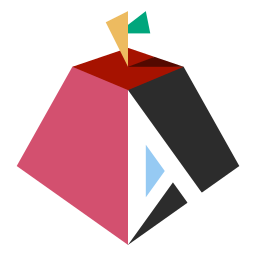 CONTINUED:
Darling
Darling is a translation layer that lets you run macOS software on Linux
Fast
Darling runs macOS software directly without using a hardware emulator.
Free
Like Linux, Darling is free and open-source software.
It is developed openly on GitHub and distributed under the GNU GPL license version 3.
Compatible
Darling implements a complete Darwin environment. Mach, dyld, launchd — everything you'd expect.
Easy to use
Darling does most of the setup for you. Sit back and enjoy using your favorite software.
Native
We aim to fully integrate apps running under Darling into the Linux desktop experience by making them look, feel and behave just like native Linux apps.
That sounds a lot like Wine
And it is! Wine lets you run Windows software on Linux, and Darling does the same for macOS software. Another similar project is Anbox, for Android apps.
Does it support GUI apps?
Almost! This took us a lot of time and effort, but we finally have basic experimental support for running simple graphical applications.
Does it violate Apple's EULA?
No! We only directly use those parts of Darwin that are released as fully free software.
Does the name Darling mean anything?
The name Darling is a combination of "Darwin" and "Linux". Darwin is the core operating system macOS and iOS are based on.
Can I run Darling on Windows using WSL?
With WSL 2, yes! See the documentation for more details.
Do you know about opensource.apple.com, GNUstep, The Cocotron and other projects?
We do, and in fact, Darling is largely based on the original Darwin source code published by Apple. We use The Cocotron as a basis for our Cocoa implementation, along with the Apportable Foundation and various bits of GNUstep.
Do you have plans for supporting iOS apps?
Yes, in the long run, we'd like to be able to run iOS apps on ARM devices (like most Android phones). A significant challenge here would be to write our own implementation of UIKit. Come talk to us if you're interested in working on this!
How do I contribute?
Start by reading the documentation and our blog to get familiar with Darling internals. Then, come and join us on GitHub. It's great if you have experience in developing for macOS or iOS, but it's absolutely not required to start contributing.
By DarlingHQ