Australia Awaits UNESCO Vote for Great Barrier Reef 'In Danger' Listing
Australia is waiting for the decision of the UNESCO World Heritage Committee that could put the Great Barrier Reef under the list of 'endangered' sites.
The committee is being held virtually and in the Chinese city of Fuzhou, with the decision is expected to pass down on Friday night Australian Eastern Standard Time.
The Australian government has been disputing the earlier recommendation by the China-chaired committee that the reef should be classified as "in danger," arguing that it was a politically motivated decision.
Chinese vice education minister Tian Xuejun dismissed the claims by Australian politicians and said the country should focus on "earnestly fulfilling the duty" of protecting the Great Barrier Reef instead of making "groundless accusations."
Tian said the recommendations were made based on Australian data and based on the opinion of an advisory body.
Environment minister Sussan Ley said on July 19 that a new report from the Australian Institute of Marine Science showed widespread coral recovery after undergoing three major bleaching events in the last five years.
"The clear message from this year's survey is that coral recovery can take place, and is taking place, in the right conditions," Ley said. "The release of the full report underlines our view that the World Heritage Committee proposed listing had not been based on the latest information."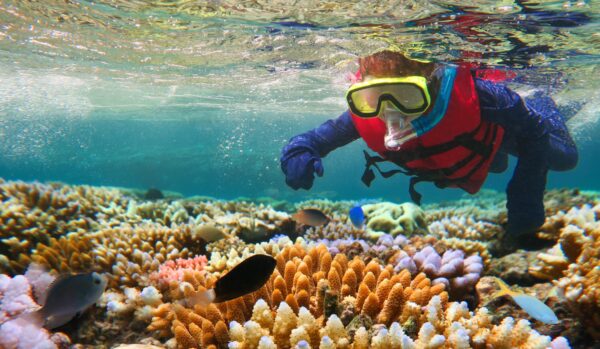 But Great Barrier Reef expert Peter Ridd, who had been fired from his university for going against the mainstream scientific narrative, said bleaching events had been a constant natural occurrence in the reef throughout history and the coral always grows back.
"By continuously claiming that the Reef is in poor shape, which any diver on the reef can see untrue, our untrustworthy reef science institutions have made a cross for Australia's back," he previously told The Epoch Times on June 22.
The Queensland state government has also backed the federal push against the committee recommendation to protect the tens of thousands of jobs reliant on the coral system and the economy behind it.
"We're working with the Australian government; we certainly want to see the Great Barrier Reef remain on the World Heritage register," Acting Premier Steven Miles told reporters on Friday. "That's the signal to people right around the world that the Reef should be on their bucket list.
But Fanny Douvere, head of the World Heritage Marine Programme, defended the 'in danger' recommendation, saying it was unbiased and based on science.
"This decision a technical, objective evaluation of the state of the reef," Douvere told the ABC in June. "It's based on the best available science."
By Rebecca Zhu