Moderna finds stainless steel contaminants in suspended doses in Japan
American drugmaker Moderna and its Japanese distribution partner Takeda Pharmaceutical Co. announced Wednesday that they are planning to recall three suspended lots of COVID-19 vaccine doses in Japan after an investigation discovered stainless steel contaminants.
Last week, the Japanese government suspended use of the batches, containing about 1.63 million doses of Moderna's COVID-19 vaccine, following reports of foreign substances in some unused vials at multiple inoculation sites. Moderna told ABC News that one of the three lots received "several complaints of particulate matter" in its vials, while the two other adjacent lots were put on hold out of "an abundance of caution" and for continued assurance of quality.
An analysis confirmed the contaminants to be high-grade stainless steel, commonly used in manufacturing and food processing. The most probable cause of contamination was related to friction between two pieces of metal installed in the stoppering module of the production line due to an incorrect set-up. The contamination only impacted the lots that were included in the suspension, according to a joint press release from Moderna and Takeda.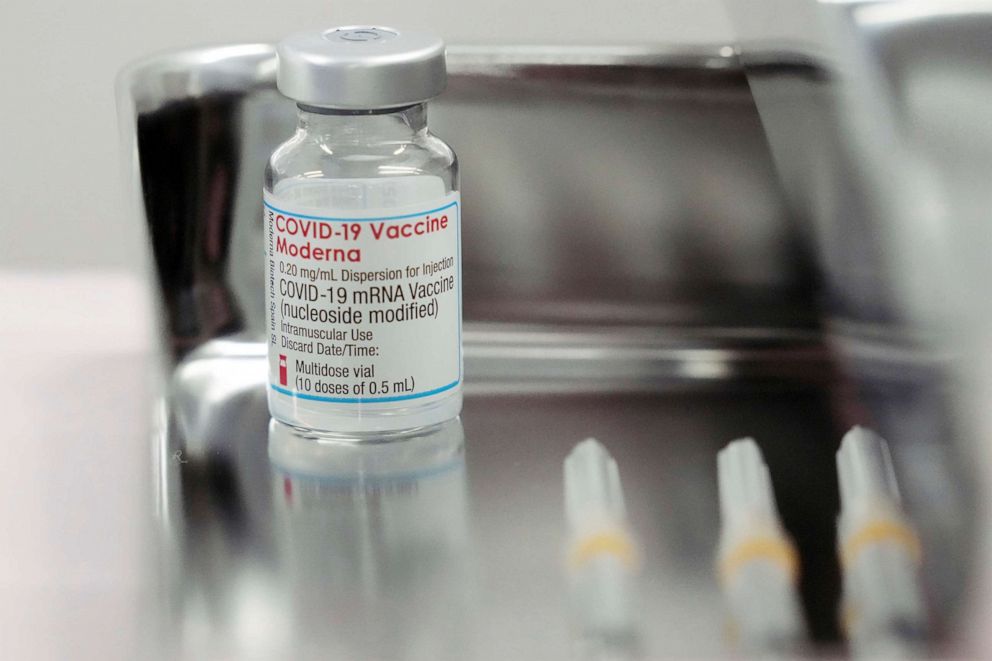 The investigation was conducted by Moderna in partnership with Takeda and ROVI, the Spanish manufacturer that operates the production plant where the contamination occurred.
Japan's Ministry of Health, Labor and Wealth said in a statement Wednesday that, based on the companies' investigation, it is unlikely the stainless steel particles pose any additional health risk.
The contamination raised further concern after two men, aged 30 and 38, died in Japan within days of receiving their second doses of the Moderna vaccine from one of the suspended lots. The cause of death in both cases remains under investigation.
Moderna and Takeda said there is currently no evidence that the fatalities were caused by the vaccine.
"The relationship is currently considered to be coincidental," the companies said in a joint statement Wednesday.
By ABC News