'Democracy cannot succeed unless those who express their choice are prepared to choose wisely. The real safeguard of democracy, therefore, is education.'
- Franklin D Roosevelt
The Reignite Democracy Facebook page was created on July 26 2020.
Interesting that the related pages are Victoria Forward, David Limbrick from the Liberal Democrats and Michael O'Brien, former leader of the Victorian Liberals.
Interesting that the related pages are Victoria Forward, David Limbrick from the Liberal Democrats and Michael O'Brien, former leader of the Victorian Liberals.
The first upload on their YouTube account was on the 5th of August with a message promoting the 'first ever' live stream protest.
The Speakers at this first ever livestream protest were:
Coincidently, this was the same week that Rukshan Fernando (AKA Real Rukshan) started his Youtube page. He talks about a previous video but there is no trace of a previous video across all his socials.
The following week Digital Warfare was created. Most traces of them have been wiped from the internet at this point, but we can still see their original event that formed their little group as it was created by the face of the operation, Mel Ciechanowicz (AKA Mel Ann). A call to arms for all Keyboard Warriors.
'Keep yourself unblocked from these pages so you will be ready to be part of a much bigger wave'
There is still remnants of their antics scattered online, a nice little collage of some comments in their group was put together by the Facebook page 'This isn't where I parked my car'
Reignitedemocracy.com.au was registered by Monica Smit under the company name 'im outta here pty ltd' on the 29/7/2020. The company 'Im Outta Here' was registered on the 17/07/2020 in Tynong, Monicas home suburb.
What started out as a website intended to facilitate communication between the public and politicians slowly morphed over time. As did their point and their ethics.
First it was stop the state of emergency. Of course the only reason we had to have the state of emergency extended every month is because in Victoria that is put in place to ensure we don't just have an indefinite, arbitrary state of Emergency. In other states it's a different story but forget that little detail it's not important.
Obviously it didn't have much of an impact. Purely because YOU didn't contribute. They will not forget.
A couple of weeks later the website became much more professional looking.
Alongside her activism, Monica had started a live stream current affairs program on Facebook, initially called 'Not the Project' and then later changed to 'The Peoples Project'
Their first guest was David Limbrick MP from the Liberal Democrats.
Monica's co-host on this show is Matthew Wong. This program was short lived, after a month or so they gave up on the project and Monica left to concentrate on her "Journalism" (AKA excuse to be promote and attend protests) and Matthew Wong merged this with what I presume was a thing he was doing before this called Discernable, basically the same thing in a different room.
Replacing Monica as a regular guest on the show was Topher Field.
Along with the woman who runs 'Voice For Victoria' whose name I can't immediately find and can't be bothered digging for.
And hey, surprise surprise, look at what date Voice for Victoria was started.
August 5, 2020. The day between Real Rukshan and Reignite Democracies YouTube channel.
Let's take a second to explore Matthew Wong because he doesn't really explain his background or relevance to this whole thing in any of these clips.
For that we need to check his LinkedIn page.
Australian Institute of Business. Ok. He was there from 2018–2020.
But as we read on there's some more interesting stuff.
2015–2017 he was a Migration Agent.
And much like Monica Smit having close ties to SSPX, he also appears to have volunteered to work for a religious organization at the same time.
Then from August 2019 to May 2020 he worked for Echobox A.I managing the Asia Pacific rollout of 'machine learning and artificial intelligence solutions for the world's largest publishers (Fairfax, Singapore Press Holdings, the BBC, The Guardian, Le Monde, Vogue, Bauer Media…)'
But what I find most interesting is his current role alongside Discernable.
'artificial intelligence based computer vision technology'.
Novus Intelligence was founded by this guy.
Interestingly he co-founded Novus in July but Matthew Wong started working for them in June. We can see on the Opengov website that it was created on the 10th of July.
It is pretty confusing really as there is an American business intelligence company run by a whole host of former CIA people called Novus Intelligence, but it doesn't appear to be connected. Not ruling it out at this point though.
This is the crew from our Novus.
Matt Wong bringing his strategic and operational experience to Novus and not even a month after the company was founded he starts a current affairs program alongside Monica Smit. Nothing suss.
They appear to be based around some kind of AI tech that generates analytics from video footage.
I don't fully understand the significance of this but it sure is intriguing.
Then we have this description of the company.
Fairly ambiguous, so basically all we know is that it's a Business Intelligence company that was launched in July 2020 and gathers the data through AI that can pick up data points from video footage.
Like another Data Analytics company we have looked at it probably does more than what is advertised.
We'll leave that there for now but I feel like this is important to the story.
Maybe they have some other source of data they pull from as well.
This is the October 2020 version of what Reignite Democracy Australia is.
Not sure why it was important to add the date in to that, makes them look even more silly as they were already promoting them by then.
This one is good. Monica Smit, warrior for the 'pro-choice' movement.
Lets see some posts from Monica Smits previous journalism page, posted only 7 months before this.
She actually didn't even post that much.
Ok let's do the math. Her last post was on the 13th of July 2020. Between the 1st of Jan and the 13th of July she made 18 posts. 4 of those were anti-abortion. That means that 22% of her posts in 2020 were anti-abortion.
She couldn't even help herself when posing as a freedom of choice advocate..
Yeah, there's a lot to unpack there. The risk of children dying from Covid is 99.995%!? That's very alarming. I think she means surviving Covid.
I'm not sure how it is related but I guess because vaccinating children is the most insane thing we've seen in our lifetimes apparently and when you take that fact and that other fact that abortion is now legal in all stages of pregnancy including after birth the only logical explanation is that the world is turning evil!
We must stand up and put a stop to this. Where do I sign?
Also I might grab the details of an abortion doctor as I'm having second thoughts about my 2 year old.
In October we saw the whole crew of 'independent' activists, journalists, data collectors, lobbyists and digital warfare specialists come together in a beautiful display of 'grass roots' activism.
It started with Harry of 'Harrys Clothing' in Berwick, who opened his shop despite lockdown orders and in return was given mass exposure by all these 'Journalists'. (He was also fined $10,000 but I'm sure there was a gofundme set up to cover that).
I hear from a decent source (I'm from Berwick and everyone knows each other) that Harry here is allegedly friends with Jason Wood MP, the federal Liberal whose electorate covers Berwick. He also sits on the board of the Akoonah Market, where Reignite Democracy occasionally set up a stall to push their bullshit.
Inspired by Harry, a salon in Hughesdale called Adam and Weave Barber Shop, feeling the pinch under the pressure of lockdown, decided to also open their doors. Always on the ball for cutting edge journalism Avi Yemini was first on the scene for Rebel News.
He had also been at Harrys, but this one was different.
To quote the video
'We just decided that we're gonna open our doors tomorrow because we just are gonna go bankrupt'
She then goes on to talk about how she knows some of her customers aren't going to like it but she hopes that maybe it brings in some new ones. She mentions her husband is new to Australia, bit strange but ok. She explains that they only opened the salon a few months ago so they need to bring in some money to stay afloat.
Turns out they opened in July. So she opened her salon when we were in lockdown. No wonder they were struggling, couldn't even cut any hair. Her regulars wouldn't have liked that.
She then goes on to explain how her husband had opened a salon overseas but had to shut it due to war
'and then he comes here and we have to shut it down again, I know this isn't a war, well it is a war, an invisible war. A psychological war'.
Weird choice of words.
We need to look into this woman. Off to Linkdin we go.
Interesting.
Middle East Scholarship co-ordinator 2007–2009. Wasn't Avi in the Middle East at that time too? Maybe drawing a long bow there, she was based in Lebanon and from the looks of her Youtube page is a god fearing Christian.
As we look a bit further into this woman it becomes clear that she was actually covering the protests up until Monica and Avi came along, with the most recent one only a month before this.
On her Facebook profile we see this stuff.
The pic above in the middle I find interesting because this video about some kind of conspiracy happening in Victoria was uploaded on July 31st. This person who uploaded it lives on the Gold Coast and appears to be central to the protests up there and not only sharing Reignite Democracy posts but promoting the same stunts we have seen down here.
Bit more digging around on Jomana..
From 2019
2016
2015
So here we have, yet another, F grade extra actor.
Is the salon legit? Without actually seeing it in person it seems like it, but she mostly uses the business page to push the same old rhetoric as the rest of these pages and does FB lives nearly every day.
Very, very conveniently in another one of our amazing coincidences, this was the same week Reignite Democracy did their Omnibus stunt.
Sky News was all over it.
We saw a whole bunch of the core crew coming together for this stunt.
This was all filmed and put together in a very polished, cinematic package with multiple camera angles and drone footage for Reignite Democracy by Rukshan.
Over at Adam and Weave a couple days later there was a strong police presence and media was on the scene. So was a whole bunch of the extended disinformation crew.
This is from a FB live by a bloke named Peter Little, (a series of 4 videos in a row) a lawyer turned anti-vax advocate and literal mental patient from Brighton who attends every rally and spreads a lot of stuff through various Facebook groups.
First frame we have the flag guy. You'll recognize him from any footage of a freedom rally from the last year he is always there with his flags, if someone is making a speech usually he is behind them on the stage. Pic on the right for reference.
Then we have the cops out the front of the store and real media ready for the cross.
Someone is arrested, he says after filming the arrest 'is that the staged one you recon? Usually there's one staged arrest before anyone really gets arrested'.
Speaking of staged, just as he finishes saying that look what arrives to a round of applause.
While there they did a live stream. I captured it at the time and I don't know why but I'm glad I did. I think it gives a great snapshot of these people compared to the more refined, camera friendly version you see today.
Also we get to meet Mel Ciechanowicz (AKA Mel Ann).
Plenty to unpack from that 2 minute clip.
First, here we have Mel Ann working the camera and she even jumps in first with 'OK guys, we just had some..' before Monica jumps in with a 'shhh' and starts talking to another camera.
Something to note here is that this is Mel Ann going live on her phone, through the Reignite Democracy account. What is she doing with access to the Reignite Democracy account? Isn't that Monica's thing?
In the brief moment that the camera turns around we can see a bloke filming.
Also, how about the related videos at the end.
Avi from the Australian Liberty Alliance page, RDA calling for members and the (former) Victorian Liberal Leader pushing a vote of no confidence which actually failed dismally.
Anyway, those cops should really have thanked Monica for what she is doing. What they are doing. What hundreds of people are doing every day.
Far out.
All this happened just a couple of days after this stunt.
This isn't the last time this crew pulls the ol' mobile billboard stunt. Digital Warfare proceeds to run a whole series of these with a smaller billboard truck to spread their fear mongering. Documented, of course, by Real Rukshan.
Another one, this time promoting the Freedom Rally.
As I mentioned earlier the girls from Digital Warfare have made an effort to remove most of their social media pages from the internet so we can only find traces on other pages. A Youtube account that I have no doubt is part of this whole web is called 'The Socialist Republic of Victoria' and there is some footage there plus there is plenty of documenting from Real Rukshan.
Another outlet that is part of this without saying it is People of Victoria, created on the 11th of October, the same week as this stunt.
So the Omnibus driver we know is a constituent of Bernie Finn, he said as much in Parliament, but who runs the billboard truck?
It has been used quite a bit, surely it would be expensive (It's $1200 per day) and unlike the rest of them Digital Warfare doesn't ask for donations all the time.
Well the Liberal Party themselves appears to have a guy who does this and we can see they used him recently to promote their whole 'slug gate' beat up on Brett Sutton.
Gee he looks familiar..
As time moved on Reignite Democracy changed shape, by November with lockdowns nearly over there was a clearer point to RDA, they had become a data-collecting service and a lobby group. They are also journalist.
'RDA is primarily a data-collecting service helping its members contribute their opinions and voices knowing they'll be used to make real changes.
Later on, I plan to use this site for information that will help my audience know how to incite change using the law. I will also have all the MP's contact information readily available for my members enabling them to easily contact the right people at a click of a button.'
'RDA has evolved quickly into becoming a lobby group that acts on behalf of its 25,000 members. We are also journalist. How can we act on behalf of the people if we can't hear them? This is why we have ventured into journalism and media.'
The fact that she has been trying to be a journalist for years aside, they ventured into journalism and media so that she could freely attend and promote the protests, she has admitted as much multiple times and also stops being a journalist when it is convenient.
Then by March they had reverted to a much simpler, all encompassing description.
And what is that honest, timely and truthful information they provide?
You get the picture.
So over time they morphed again and briefly became a political party called 'Team Australia'.
They had this grand idea to unite all the independent parties together but no independent party wanted to be a part of it.
So that fizzled out and they took the next step in the Cambridge Analytica playbook. Time to splinter into smaller groups. But also lets keep the political aspirations alive by launching another political party at the same time. Let's be honest, nobody wants to vote Liberal and probably not enough people want to vote for the UAP either so we need another party in the vote flow.
It started off by splitting in to state groups.
They organized into 'teams' and these teams get together around protests and distribute propaganda to the public.
They stared another political party called the RDA party and they started this activist program called RDA Active where they have splintered into community groups.
You might have noticed the stickers everywhere all over town.
These groups are more than just propaganda outlets though, they are serious business. This is the document you receive on joining. This comes with a non-disclosure agreement
The Grift
During this time they have passed around the hat on a number of occasions. They have also sold merch and stuff like that but seeing as we can't really tell how many are sold let's just look at donations. This isn't the lot of them, there has been many more but let's see what we've got.
So firstly there is the memberships to their political party. 900 is the number that's been thrown around. $40 each member = $36,000
There was this call for donations for a class action that never happened. No total amount received is disclosed.
There was this round of funding to cover this guys legal fees.
That takes us to $52,046
Recently Monica Smit was arrested for incitement. She refused her bail conditions which involved her not inciting any more protests and she also refused a covid test, so they held her for a few weeks.
Now that she is out and we can see the transcript of her bail hearing where she was clearly given the option to leave jail and still contest her bail conditions from the outside but declined to do that and chose to stay locked up until the hearing.
She was lauded as a 'political prisoner' for speaking out against the Andrews regime and the hat was passed around yet again.
There has been no talk of a refund.
That takes us to $355,810
This is a fundraiser to 'support the owner' of the bus and do an Omnibus round 2. It is still open for donations.
Now we're at $385,197
Lastly, they call for rounds of funding to cover 'The Truth Truck'. Same truck that Digital Warfare was using but since they tapped out Reignite has taken over the truck,
This was just one of several Truth Truck funding rounds, but I don't have those totals so let's just count this.
That takes us to a grand total of $388,007, not including the fundraisers we missed or that don't show a total and there has been no proof any of these rounds of funding have gone to the cause, aside from the Truth Truck.
That's a lot of money to have come from a bunch of people angry that Daniel Andrews has sent them broke and destroyed their business or jobs or whatever else they say.
So let's talk about the truth truck.
This was picked up by Tom Tanuki and he made a clip about it on Youtube.
Monica live streamed her journey following the billboard truck plastered with anti-vax messages around town starting in her home suburb of Pakenham with what I presume is her nephew in the car with her. Blasting the national anthem and 'We Are Australian' from her speakers, of course.
Eventually they park up on the side of the road and the driver of the truck gets out to speak with Monica. Tom Tanuki has subtitled it so let's just read it straight from the clip.
Of course, the middle class suburbs of Caulfield, Brighton and Toorak.
That's where the money is coming from.
That's the same area that Donald Blake is from.
Tim Wilson and Brad Rowswells electorate.
Toorak though. Well, speaking of people from Toorak..
Running at the same time as the Omnibus stunt was a campaign called Victoria — Let's Be Open.
Nothing on their website discloses what they actually did in that campaign and nothing in the mission statement set out (which you can find copied on Reddit) was actually done. They have a website sosbiz.com.au and it shows the campaign is run by Small Business Australia. Small Business Australia regularly features on Sky News and was launched by Newscorp and others
Their website now days is completely different, but thanks to the Wayback Machine we can get a snapshot of what it said in October last year.
Sounds like they are looking to Reignite Democracy, but let's not speculate.
The man running this campaign was Andrew Abercrombie, Melbourne's richest man. On the 15th of October at the end of the week long parade of stunts we have already gone over, channel 7 aired a segment where he appeared, calling for Andrews to open back up.
What they failed to mention in that report is that he is the former Treasurer of the Victorian Liberal Party and remains a Liberal Party powerbroker, most recently holding a $10,000 a head 'special dinner' for Scott Morrison in 2019.
But the craziest thing about his situation is that this Liberal Party powerbroker / business leader that is on Channel 7 as the spokesperson for the campaign he is running to open up Victoria, urging Daniel Andrews to open up the same week as a giant astroturfed fear mongering campaign is the same guy who held a party in Aspen in March 2020 whose guests came back to Melbourne with Covid, did not isolate and ended up leading to the outbreaks in Toorak and Portsea which were the vast majority of all the Covid cases in the 1st wave.
Definitely information to take into into consideration.
Let's also take in to consideration The Ruby Princess, which at the time was described as one of the worst health failures in NSW history. The timeline of events is laid out in detail here and it shows that not only had the ship declared that there were 140 people on board with active covid infections but that the federal run Border Force had knowingly allowed the passengers on the ship to just freely leave and go about their lives spreading the virus around Sydney. To quote the Sydney Morning Herald:
'The officer expressed concern about passengers disembarking after being made aware that as many as 140 passengers aboard were in isolation due to health concerns.
So serious were the concerns flagged, the harbourmaster offered to stop the ship at Bradley's Head to prevent it docking at Sydney Harbour.
According to the sources, the harbourmaster was told by the Border Force officer that they needed to check with a supervisor and 15 minutes later, the officer called back and said the ship could dock.'
Not a good look, how did they manage to take the heat off all that? Just luck I guess.
Don't forget, Daniel Andrews KILLED 800 PEOPLE HIMSELF WITH HIS BARE HANDS.
Yes. The deaths.
680 of those deaths were in private run aged care homes which are overseen by the Federal government, in shocking condition and out of State governments control. Kerry Stokes, who owns channel 7, has a $100 million stake in one of the companies at the center of the outbreak.
Let's also take into consideration that Australia's leading Qanon figure is a friend of the Prime Minister whose wife lived with them at Kiribily house and who literally created his Qanon spreading twitter account on the same day as Scott Morrison became Prime Minister.
Also we can't forget that Craig Kelly being part of the Liberal party was a captains call by Scott Morrison.
And that much of the outrage regarding Victoria's second wave was based on the false pretense that badly behaved security guards hired by Dan Andrews were to blame.
Or that the ADF was not on offer in the way that they were portrayed, in fact every state has security guards doing the role that it was suggested the ADF were on offer to do.
So with all that in mind
Let's recap and see what the timeline looks like now.
So at the same time as all that was going on we have a movement that started with Victoria Forward, a Political Action Group funded by undisclosed donors with ties to the Liberals who shares a branding with astroturfed organizations set up by the Political Warfare company Cambridge Analytica, who then birthed this offshoot organization Reignite Democracy that also shares a branding with past organizations set up by Cambridge Analytica.
At the same time Reignite Democracy was created Avi Yemini stops the regular posts on his website. A Facebook user based in the Bayside area who appears to be associated with business leaders and the media adopts the pseudonym Donald Blake, creates a Facebook page to post his anti-Dan Andrews memes, creates and/or joins a whole series of similarly themed Facebook groups to distribute the memes along with an abundance of content from Victoria Forward, Advance Australia and the Liberal Party plus a range of smaller meme pages that sprung up at the same time. A quick poke around on these pages, many of which were never used past October 2020 and all recommended as related pages shows a pretty extensive amount of pages, as Danger, Dan Andrews, Dan Andrews Should Resign, 500,000 to end the Vic lockdown, Sack Dan Andrews, Lockdown Skeptics AU, Australia's Justice System is Pathetic, just to name a few.
The groups included breadcrumbs deliberately laid out leading people to ready made conspiracy theories about the police and the government and then constant messaging to re-enforce these ideas and re-enforce the underlying unspoken message throughout this entire campaign which is that politically speaking, the Right is the position of the working class.
Then through this network of groups the core group of personalities that sprung up over the month of August were pushed through to their intended audience, all centered around Reignite Democracy and all working together initially. They gather a large following through capitalizing on peoples anger and fear about lockdowns and the pandemic at a time when the information was still being figured out, leading people into their echo chambers and surrounding them with their people and media all repeating the same mistruths, which starts with a current affairs show on Facebook called 'Not The Project' co-hosted by Monica Smit and the Executive Director of Novus Intelligence, a Business Intelligence agency, who is also affiliated with Hillsong Church.
Once it was all established and in full swing we saw a week long period of expensive stunts by the group, helped along by a friend of Jason Wood MP opening his business in lockdown and then another business that was set up in lockdown and run by an F grade actor who was doing Monica Smits role and covering the protests up until this new group took over. At the end of the week Channel 7 airs an interview with a 'business leader' who urges Daniel Andrews to open the state up, who they neglect to mention was not only the former treasurer of the Victorian Liberals but also held the party that was responsible for the bulk of the first wave of Covid infections. He was also head of a campaign by the Small Business Council called Open Up Victoria that appears to have been running the entire time but is very scarce on details outside of asking people to do the same things Reignite Democracy was initially asking people to do.
As time goes on they follow the next tactic of radicalization used by Cambridge Analytica and splinter off into localized groups, first by State and then by Local Area where people involved were made to sign a non disclosure statement.
They proceed to run the same disinformation campaign we have been seeing online but through letterbox drops and stickers with QR codes.
They also start a business directory where people can look to find businesses that will accept them without being vaccinated and their very own private social media platform.
It needs to be said that many of these people appear to be deeply religious and belong to fringe, more extreme type Christian denominations. It also needs to be said that Cambridge Analytica developed their tactics through observing how ISIS operated. In fact, Cambridge Analytica data scientist Chris Wylie is quoted as saying 'Steve Bannon wants to create his own ISIS'.
CONTINUED:
The Stairs
"An escalator can never break, it can only become stairs. You should never see an 'escalator temporarily out of order' sign, just 'escalator temporarily stairs, sorry for the inconvenience'
- Mitch Hedberg
Nobody knows for sure who was behind the creation of Qanon. There's been much written about who could have been controlling the account over it's last year or so but we know that it started off being controlled by one entity and changed hands at some point. There is not much focus on who was behind it at it's creation and I would be putting my money on Cambridge Analytica. For several reason, most obviously because they were Trumps PR team and specialize in that kind of thing or at least have contractors that do. Not to mention the whistleblowers basically laying out exactly how it was done and then the appearance of the same tactics spreading the same conspiracy theories here coming from the same subsection of politics as in the US. Now with hindsight we actually have a copy of a memorandum of understanding between Cambridge Analytica and a company called 'PsyGroup' (now known as Whiteknight) who specialize in this kind of online public image manipulation and information spreading, signed in the months before Qanon was started. PsyGroup, while technically an Israeli company (even though it was based in Cyprus) was actually founded by an Australian man named Joel Zamel, the son of Gary Zamel, a coal mining millionaire.
Just on an interesting side note, in 2005 Gary Zamel and his wife purchased a $20,000,000 'mega-mansion' with harbor views in Sydney from Lachlan Murdoch which they sold 10 years later for almost double the price.
There has been some good research done on the links between SCL and PsyGroup and it seems they are fairly intertwined, but I digress.
We also have the involvement of Michael Flynn who is a major figure in the Qanon world these days. A former military general and advisor for Cambridge Analytica who in the past has spoken of needing to recruit '1 million digital soldiers' and since the figure at the middle of the conspiracy, a man simply known as Q, appears to have disappeared as soon as the election was over Michael Flynn almost appears to be working his way in to Q's place, especially after taking the 'digital soldiers oath', which is 'Where we go one we go all' or #WWG1WGA.
Then of course you have Michael Flynn's Aussie counterpart, Riccardo Bosi, doing his best to replicate his work here.
After the 2020 US elections when allegations of voter fraud were running rampant online it seemed as if it caught the social media companies and governments by surprise. I don't know how as just from monitoring these groups I feel like I knew more than them.
Think back to the election last November, do you recall the videos that were doing the rounds of people 'catching' people on camera doing things like breaking in to mail boxes and taking out trump votes or changing votes, etc? It was all over Sky News as they tried to drum up the anger and belief that the election had been rigged.
For a brief moment in time, October 2020 to be exact, the Wikipedia entry for Qanon said this
And it seems they did, with support from the usual network of Conservative/Libertarian 'opinion' dressed up as news.
This resulted in the purge of 'all' (read as: about half of) Qanon and anti-vax related content from Facebook and Twitter. It resulted in the removal of many groups from our little anti-lockdown/vax network as well.
In theory this seems like a good move, but really it was the worst thing that could happen because it was only instantaneous for a handful of large groups and the vast majority of groups were slowly shut down over the course of a few months, giving them all plenty of time to establish other hidden, more private groups through other platforms and move the bulk of people over.
It's curious that Lisa here is a moderator for the Dictator Dan group, is involved in groups both here and in the UK and appears to live in Sydney.
In that little snapshot of her small friends list we can also see profile overlays relating to Victoria Forward, Re-ignite Democracy, Digital Warfare and the Freedom Rallies.
Some of the groups lost in this process were Reignite Democracies Facebook group, Australians vs The Agenda, Fanos Panayides and it culminated in the removal of our friends David Brodders and David Leonard along with their entire group Dictator Dan: Divulging his Deceptions, Disasters and Deaths in December. Poetic.
David must have received a ban for a month or two but it didn't take long for a new version of the group to pop up. It underwent a whole host of tweaks to the angry and articulate alliteration assault (thank you) before resting on it's current name Dictator Dan — Demonic Deceptions, Deaths and Devastating Victoria. (update — It is now called Dictator Dan — Destroyed Lives & Deaths. Sounds fun)
But this time they created a whole network of groups with slightly different themes, presumably to safeguard against another FB crackdown.
Those other groups include -
- Labor Disasters, Deaths, Deception, Debt and Declining Lifestyles.
- FIGJAM Dan — Killed 800+ and Destroyed Victoria, Never Forget.
- Exposing Leftist Propaganda, Climate Socialism and Anarchy.
- Exposing Woke and Leftist Lies. HOW DARE YOU!
- Draining the Swamp — Exposing the swamp slime
- Leftist Illusions and Political Religions Destroyed — How Dare You!
- Where the Grass is Greener — Defending Country Life, Freedoms and Traditions
- The Drums of War — Exposing Chinese Aggression.
- Lies. Dan's Lies and statistics.
- Good Old Collingwood Forever
As I go to link them all it seems every name has changed and I really can't be bothered chasing them all down but you get the drift.
The groups in this network that link to the other groups in the network all also link to Daniel Andrews Resignation.
Curiously, there are some other groups linked that are completely unrelated to the running themes.
This time the groups were much better organized with one of the admins regularly writing a lengthy hot take on current affairs. The main admin of these groups is what appears to be a young Indonesian boy named 'Lenny David'.
The Admins of these groups switched around a bunch of times and new groups with the same name or a slightly different name were created and then people were directed there and the old group was shut down, I guess to make them harder to find and weed out the unwanted members.
Initially there was only a couple of admins. Seeing as Lenny here appeared to be a fresh account I thought i'd go through his page likes and see if I can find any clues as to where he comes from because I have a feeling it isn't South East Asia.
That's basically his entire list of page likes, minus about 15 extra Collingwood FC pages. I think it tells us plenty, not just from the overwhelming support of Collingwood but even with that aside we have a very interesting mix of pages I already suspect to be a part of this network and some even dating back to the Tony Abbot days. No politicians, usually these accounts at least follow Tim Smith or Bernie Finn, but interestingly the IPA and IPA media associates plus several anti-ABC pages.
Maybe it's just because he is a fan of Tony Abbot and Tony Abbot is a 'Distinguished Fellow' of the IPA. That's probably it. An impressionable young Indonesian guy who is a rabbid Abbot fan and runs a whole host of fiercely anti-Labor and anti-China Facebook groups who often takes the time to write a lengthy piece about the evils of Dan Andrews to his Facebook groups.
What stands out though amongst all these on-theme pages however is 3 different pages that seem to be for the same auction house in Bentleigh. Curious, because the related groups that seemed random are for antiques and art deco collectables, which is what this auction house seems to specialize in.
These new groups initially were just a whole bunch suspicious accounts talking to each other in this very disingenuous, on-topic way. Not unlike the accounts initially commenting in the original DDDDDD group.
There was a new common theme — Credlin.
Coincidently, right in the middle of all this Steve Price happened to be sitting in a pub watching Victorian Liberals Tim Smith and Matthew Guy from afar and thinking 'How could the Liberals possibly win the next election with O'Brien leading the charge and these two clowns the only alternatives' when a light bulb went on in his head.
Peter Credlin should be premier of Victoria!
It was genius, so genius he decided to write about it in the Herald Sun.
The hashtag #credlin is still used in the admins daily write ups.
Let's take a minute to speak about two of these names above posting this stuff. They are not admins of the group but these two, Era Goberman and Vesna Dmitrovic, are in the other groups and are frequent posters. Vesna posts like a normal everyday member of the group, but she is just way too involved across multiple groups and the old DDDDDD group for a normal person.
She has also been there from the start, becoming a member of the new incarnation of DDDDDD on the day it was created.
This is taken from Reignite Democracies Facebook page in October 2020. I think it could be safe to say this means she has more of a role here than just a regular anti-Andrews citizen.
A look at her Linkedin page shows that she worked as a Team Leader at Foxtel for nearly 20 years.
Newscorp.. Interesting.
The other person, Era Goberman, is also curious.
Joined the group 3 days after its creation. Unlike Vesna, Era doesn't post like a normal member of the group, she posts like an Admin across multiple groups. Nothing going on on the account aside from that one profile photo, an image that is the Hebrew symbol for Chai. It lists her as being from Israel and residing in Melbourne.
If this was a sock puppet account I think it would be safe to presume only someone who is Jewish would use a seemingly obscure Hebrew symbol as well as listing their home town as in Israel. Maybe not, but so far there is nothing to indicate that if a bunch of these accounts were not legitimate they would have the foresight to go as far as to make themselves seem Jewish. They would make themselves seem like a woman, but probably not Jewish. Not when that Indonesian boy David Lenny follows 'Liberal Friends of Israel Political Organization' for some reason.
So I find this an interesting addition. Relatively, there is not many Israelis around so should help narrow things down at some point.
Is it Avi? He's the only Jewish person featured so far that I am aware of. Not Israeli though, half Polish and half Yemini. I know his name suggests he is full Yemini but he is not, so his stage name or whatever is actually a lie in itself. There is no limit to the bullshit that comes from that guy. He should really be called Avi Pole-Yemini.
Or Halfi Yemini.
Sorry.
From observing these groups over a couple of months it seems clear to me that the 3 main accounts involved between groups are Lenny David, Era Goberman and Donald Blake. They post like admins and speak to each other like admins.
In April, Brodders came back! Was great to see him again, this time he had a new hat. I thought it might be handy to see what his page likes look like considering he was a fresh new account.
He only lasted a month or so and he was gone again.
He came back as a few different versions of himself but eventually Lenny David changed his name to David Smith and old mate Brodders was back as his profile image.
The groups had some nice references to past stunts and Mel Ann featuring a fair bit trying to stay relevant.
Curiously, amongst all the various suspicious accounts running these new groups one other name stood out, a real account that was a name I hadn't seen before in the old group.
A real David, one who's name was vaguely familiar. We met him back when we looked at the creation of Donald Blake amongst the curious bunch of people liking his posts.
His place of work is the Desirable Objects Gallery in Bentleigh. That's that place that Lenny David followed.
Very interesting development.
So obviously it's just a coincidence that this friend of Donald Blake that just happens to also be called David and works at the auction house that Lenny David follows for some reason has taken over as admin, to make sure the group stays on the straight and narrow I guess. Lenny David is definitely not David Leonard, even though he now has the same profile picture.
Lucky, because if that weren't the case it would really seem like to avoid losing this group again David Brodders, David Leonard and Lenny David have had to create it with their actual account so it seems legit.
That would make this guy very much responsible for deliberately leading people down the conspiracy rabbit hole and into the Qanon world while introducing them to this network of conspiracy theorist political activists and commentators that happened to all come together, out of nowhere, around this group and it's related pages, leading the charge on spreading disinformation relating to Covid outbreaks, the police, the state government, other Victorians and just doing everything he possibly can to undermine the response and spread distrust from the comfort of his Black Rock home.
But obviously that is not the case here.
I think we need to have a little zoom in on this fellow.
Curious about this Auction House, I had a look through their Instagram account and was greeted with this.
4th of March and he was at the Black Rock Liberal Party annual dinner.
Brad Rowswell was the second politician to be interviewed by Reignite Democracy.
Unlike the previous iteration of this group these versions left out the Qanon stuff and had no breadcrumbs laid out leading members to a ready-made conspiracy theory. One would presume this was the real reason behind the removal of the original group.
Definitely wasn't death threats toward Dan Andrews, seems like that's perfectly fine.
Presumably this didn't get them the traction they desired initially. If only something drastic could happen that they could turn into a new conspiracy theory. Something a bit more relatable than communist police enforcing an endless lockdown while Trump saves us all from pedophiles. Something tangible that they could easily twist the narrative of and bring some more people into the fold.
And their prayers were answered.
9th of March, Daniel Andrews announces he has fallen down the stairs, sustaining serious injuries and will be taking leave until he has recovered.
It didn't take long for the network to swing in to action.
Conspiracy theories around the fall were jumped on by most of the media pretty late in the game once the rumors were already well established, especially after a state Liberal MP, the shadow treasurer Louise Staley, demanded that Andrews proves that he actually fell, claiming we have a right to know.
The Herald Sun was questioning it from the start. The Daily Mail was also helping to raise awareness of the theory using not-provocative-at-all headlines like Before Dan Andrews slipped and suffered serious injury, he was one Australia's most prominent politicians. But he's only been seen TWICE since… and it's fueling sinister conspiracies about what REALLY happened.
On the 11th of June the Guardian published a piece outlining how the conspiracy spread. They wrote:
"A 9 March post by prominent anti-lockdown group Reignite Democracy Australia, run by former reality television contestant Monica Smit, noted a "strange trend" and fuelled a baseless rumour the MPs had all suffered adverse reactions to the Covid-19 vaccination. So too did a post by the far-right actor Blair Cottrell on the same day.
The next day, the first mentions of trucking tycoon Lindsay Fox in relation to the fall were made by a user in an anti-lockdown group known as Melbourne Freedom Rally. The Guardian has previously revealed links between the group's leader and a number of far-right organisations. The post, which claimed Andrews had been at Fox's home when he fell, was followed by a series of users advancing QAnon-flavoured claims he had "the shit kicked out of him" and been "taught a lesson".
Outside of Telegram, however, the unfounded claims that Andrews' fall was the subject of a cover-up were first aired by an obscure Queensland blog which also pushes Port Arthur massacre conspiracies, QAnon theories and baseless claims that Covid-19 is a "psyop". On 11 March — the day after the first Telegram posts — the website posted an article under the headline "Who bashed Dan Andrews?". It claimed, again without basis, that the injuries suffered by the premier were "consistent with having been kicked while prone on the ground".
The website followed its first Andrews article with a series of similar posts pushing theories that photos of Andrews in hospital had been "doctored", as well as linking both Fox and Sayers to the incident.
These articles — which are wrong — set out the basic infrastructure of the conspiracy theories which have dominated social media since: one pushing the idea Andrews was with Fox at the time of the accident, the other suggesting he had been assaulted.
Since their publication, they have been widely circulated on the same conspiratorial Telegram groups which pushed the initial rumours around Andrews' accident, as well as on a series of Facebook pages associated with anti-lockdown protests and far-right ecosystems in Australia."
The blog they are referring to was Cairns News. We can get more of a picture the rumors took shape if we look at this crew.
Initially they were definitely trying to steer the narrative toward being about a vaccine reaction.
This stuff was doing the rounds in the groups on the 11th also.
By the 12th the idea was gathering a bit more steam.
Then on the 13th Andrews released this image from the
hospital, which was immediately jumped on by these people.
Louise here is a member of 6 of these groups.
I'm coming across a lot of 'studied at Monash University'. She clearly didn't study graphic design and surely it doesn't mean anything but it is odd to me that so many well educated people seem to make weird cameos throughout this.
I'll mention as well that she is from the same Bayside electorate as David and Donald here.
That same day the Herald Sun also started asking some questions.
Then on the 14th this random member of the group, not a new member but has not contributed to the group before or after this, posts this series of images.
2 days later on the 16th, this was reported on Cairns News.
The Guardian article goes on to say:
"An analysis of the Facebook posts by Queensland University of Technology lecturer Timothy Graham showed that while they were not widely shared outside of online communities linked to conspiracy content, it appeared the Queensland website was "very much the originating vectors of this narrative and its sub-narratives".
Less clear, though, is how these theories spread from social media's backwaters, but Graham said it was likely that examining the spread of the articles on social media was showing only "the shadow" of the way the conspiracy had spread.
"It's operating in this weird space in the information ecology where you have these fringe actors mixing with the political elite," he said."
Full respect to Timothy Graham, I am super grateful for the work he has done on this stuff over the last 18 months, but I do wonder if he holds back on just how mixed with the political elite these fringe actors are.
Straight away all across the network of different Facebook pages they started pumping out content asking questions about the fall and kept a steady stream of doubt going the entirety of his absence from public.
Teresa here, although it is unclear exactly where she is from, she says 'we' as if she is from some kind of group. A visit to her profile shows sharing of many posts from Reignite Democracy, Clive Palmer and just a torrent of just really mind numbingly stupid conspiracy theory content.
I tried to find out for myself if it did in fact say it the photo was taken in 2017 and I wasn't able to find any dates.
Also, amongst this narrative being pushed from all the regular crew in these groups there was an influx of sock puppet accounts asking questions.
It seems apparent to me that these groups and pages signify one portion of this movement, which also has overlap with the Reignite Democracy crew. I plotted all the details published in The Age about the factions within the Liberal Party into an excel spreadsheet to see if there is any factional correlation between any members of the federal LNP that we have come across. Michael Sukkar and Kevin Andrews are in the National Right, headed by Peter Dutton. But they also belong to the 'Frydenberg's ambition subfaction'. Tim Wilson though, he is aligned with the moderates.
Maybe Wikipedia can tell us more.
Of course, the IPA. Duh.
I was kicking myself for not even thinking about this earlier, even though the connections have been everywhere. The Abbot support, the synergy between these groups, The Herald Sun and Sky News as well as questionable reporting from The Age and even the ABC. The IPA has people everywhere.
This has to be why the same bots were pushing #arsonemergency over the summer during the fires and then #dicatordan and #danliedpeopledied when this all started.
It would also explain why Jeff Kennets name keeps appearing everywhere, also Michael Kroger's little protégé Marcus Bastiaan.
John Menadue's website Pearls and Irritations last year listed the current members of federal Parliament that are part of the IPA or their affiliates.
These names include Josh Frydenberg, Scott Morrison and George Christensen amongst many others.
This is from their Wikipedia entry but taken from a thesis written in 1989 titled 'A History of the Institute of Public Affairs'
The IPA Victoria was founded as an apolitical organisation, and rejected the IPA NSW's strategy of "direct short term political action to defeat the Labor Party with an emphasis on propaganda". However, the IPA Victoria acted as a finance committee for non-Labor parties in its first year, and the IPA Treasurer at the time reportedly said that much of the IPA Victoria's funding was conditional on it being spent to "fight socialism at the coming election" (the 1943 Australian federal election).[44] Its Publicity and Research Bureau wrote political broadcasters, provided speakers' notes to all endorsed United Australia Party and United Country Party candidates and producing advertisements.[44]
The IPA Victoria's direct involvement in federal politics was reappraised after the 1943 election, and the organisation handed over responsibility for fundraising to the extra-parliamentary wing of the United Australia Party. The IPA Victoria remained involved in non-Labor politics, including financing by-election candidates and participating in the foundation of the Liberal Party of Australia.[44]
If you are scratching your head wonder why they would be endorsing Clive Palmers party in 1943, the United Australia Party was the Liberal Party before the Liberal Party. They re-formed the party as the Liberals under Robert Menzies because everyone knew the United Australia Party only served big business and they couldn't beat the Labor Party. There's more to that but we'll get to it at a later date.
A piece about the IPA in 2019 on Crikey mentions that they are part of the Atlas Network and, well, of course they're part of the bloody Atlas Network.
The following is from an article written for The Guardian UK at the end of 2019 in reference to the Brexit Vote.
Thinktanks — non-governmental organisations that research policies with the aim of shaping government — have long been influential in British politics, too, on both left and right, but the sheer number of connections between Johnson's cabinet and ultra free market thinktanks was something new. In the period immediately before the Brexit referendum and in the years since, a stream of prominent British politicians and campaigners, including Johnson, Michael Gove, Nigel Farage and Arron Banks, have flown to the US to meet with thinktanks such as the AEI and the Heritage Foundation, often at the expense of those thinktanks, seeking out ideas, support and networking opportunities. Meanwhile, US thinktanks and their affiliates, which are largely funded by rightwing American billionaires and corporate donations, have teamed up with British politicians and London-based counterparts such as the IEA, the Legatum Institute and the Initiative for Free Trade, to help write detailed proposals for what the UK's departure from the EU, and its future relationships with both the EU and the US, should look like, raising questions about foreign influence on British politics.
The organisations involved in this collaboration between the US and UK radical right are partners in a global coalition of more than 450 thinktanks and campaign groups called the Atlas Network, which has its headquarters in Arlington, Virginia. Members of the network operate independently but also cooperate closely in fighting for their shared vision of ultra free markets and limited government. They call themselves the "worldwide freedom movement", collectively they have multimillion-dollar budgets, and many of their donors, board members, trustees and researchers overlap.
Brad Lips, the chief executive of Atlas, has said that his organisation takes inspiration from monetarist economist Milton Friedman's famous insight that "only a crisis — actual or perceived — produces real change. When that crisis occurs, the actions that are taken depend on the ideas that are lying around. That is our basic function: to develop alternatives to existing policies, to keep them alive until the politically impossible becomes the politically inevitable."
"When that crisis occurs, the actions that are taken depend on the ideas that are lying around"
Yeah there's alot to take in there. I'll add that the man who got Boris Johnson election, not only as Prime Minister but as Mayor of London in the years before, was none other than the Liberal Parties own Sir Lynton Crosby of Crosby — Textor, now known as C|T Group here in Australia or CTF Partners in the UK. Now that I think about it, there is more of a crossover between C|T Group and the IPA than just politics, both places represent the same industries. Crosby also came out of the Howard era Liberal Party, Howard being part of the IPA.
On SourceWatch the IPA has a fairly thorough write up.
At the bottom of the page they have a list of members of the IPA. I don't know if it is a current list, it states that as of 2011 the IPA website lists the board of directors (page now removed) but I think that is referring to the board of directors only. The list looks like this.
There's plenty going on there as well. I can confirm John Roskam is still Director that's no secret and Louise Stanley is now the shadow Treasurer from the Victorian Liberals. The one that issued the media release demanding Dan Andrews answer questions regarding his fall.
But what stands out here the most to me is Ted Lapkin, Director of the IPA Freedom Project.
Gee, that sounds like it could be relevant.
There is nothing else out there about the IPA Freedom Project outside of this and maybe it's old news, but that doesn't mean it's not ongoing. Maybe we can get an idea of what it is if we learn more about this bloke and see if anything I can dig up lines up with our story here. So I went on yet another deep dive.
Turns out he is a former policy advisor for Kevin Andrews. An article about him in the Sydney Morning Herald states:
An Israeli war veteran who once fought Hezbollah and has also worked for Republican congressman Rick Lazio is now the key adviser overseeing Kevin Andrews' controversial push to abolish the charities commission.
Ted Lapkin, a former research fellow at the Institute of Public Affairs, was hired by the Abbott government in January as a policy adviser on the non-profit sector.
OK, just in that first paragraph alone there is so much there. So firstly I just want to point out that the IPA is a registered charity. He is an ex-IDF, ex-Republican, ex-LNP policy advisor running something ominous called the IPA Freedom Project. There's just parallels all over that. Another random co-incidence I suppose, but I think we need to dig deeper.
There's not too much out there outside of things written about the charities commission stuff from 2014, but I did find this event from October last year which is a live interview with Lapkin by Andrew Hastie, the Liberal MP from WA. It doesn't introduce him as Kevin Andrews former policy advisor or as a fellow of the IPA, it refers to him as the author of 'Righteous Kill'.
You can't hear the interview as it was a ticketed event, so I searched around for 'Righteous Kill' and came across this book review in the Jerusalem Post. It describes the book in the first paragraph.
'The basic premise of Righteous Kill, the debut novel of Ted Lapkin, is a staple of science fiction. Physics professor Gerhard Hoffmann invents a time machine. He wants to send Special Forces, equipped with 21st century technology and weaponry, to kill Adolf Hitler, Hermann Göring, Heinrich Himmler, and most of the Wehrmacht High Command before June 1941, thereby creating a power vacuum filled by German generals who have no ideological impetus to invade the Soviet Union. Their cancellation of Project Barbarossa, Prof. Hoffmann believes, "means no orchestrated Final Solution."'
Right. I guess yeah he is Jewish so this is probably a concept he's been toying with for a while. Also im not gonna criticize someone for being creative, you do you Teddy, it's the first line of the next paragraph that is relevant to us.
'To this premise, Lapkin, a former combat intelligence officer in the Golani Infantry Brigade, who now runs a consulting firm specializing in strategic communications and government relations, adds an interesting wrinkle.'
A consulting firm specializing in Strategic Communications and Government Relations?
We need to have a look at this.
So I searched and searched and it was not easy at all, couldn't tell you how I ended up finding it but eventually I did.
This is Alesia Public Affairs.
From the website:
'Almost 200 years ago Prussian military theorist Karl von Clausewitz famously wrote that "war is an extension of politics, but by other means." But here at Alesia we've turned Clausewitz on his head because we think it's precisely the other way around. Our operational philosophy dictates that 'politics are an extension of war, but by other means'. And those "other means" entail a battle of ideas waged with words and images within the framework of our liberal parliamentary democracy.
By definition, politics are an adversarial process that begins with a clash of contending philosophies and ends with a vote on the floor of parliament or at the ballot box. Whether it's a contested piece of legislation or an election campaign, at the end of the day politics are a zero-sum contest. In the final equation — when those votes are counted and ballots are tallied — only one side will win.
At Alesia, not only do we recognise this zero-sum reality, but we positively embrace it. And we've pretty much seen it all while serving in political, media and policy advisor roles to Cabinet Ministers in Canberra and the Republican Congressional Leadership in Washington D.C. The razor-sharp political nous we've developed along the way will help you to emerge as the victor rather than the vanquished.'
Sounds very similar to the work that a certain Strategic Communications Lab does.
In May, on the anniversary of Scott Morrisons miracle election win, David Frauman shared a post from 2 years ago.
So I clicked through to his profile and he had shared another image that I couldn't see, but it had some comments on it.
Stephen Kerdel is another one of the names we found on Donald Blakes account.
Looking at the comments on these posts.
So obviously this crew campaigned for Tim Wilson but also Elsa here looks very much like the person in this image I saw on the Instagram page for Davids auction house.
Kew junction. Isn't that little Timmy and Mr Frydenbergs electorate?
Still campaigning are you Stephen?
I was starting to suspect as much. (/sarcasm.. It's obvious as fuck Stephen you idiot)
I then clicked through to Stephens Facebook page briefly and something else caught my eye.
He is friends with the Brisbane based admin of 'End the Lockdowns Australia'.
I wish I had answers for you, dear reader.
Im trying my best but all we can really do is try and lay all the pieces out on the table and see what it looks like at the end.
CONTINUED:
Conspiracy Theatre
"As a nation, we may take pride in the fact that we are softhearted; but we cannot afford to be soft-headed. We must always be wary of those who with sounding brass and a tinkling cymbal preach the "ism" of appeasement. We must especially beware of that small group of selfish men who would clip the wings of the American eagle in order to feather their own nests."
Franklin D Roosevelt, 1941
So we've had a look at all the surface level stuff that was going on during the lockdowns in Melbourne and the coincidences between it all and the work of psychological warfare firm Cambridge Analytica and their parent company, Strategic Communications Laboratories (SCL Group) who were behind Brexit and Donald Trump, have been involved in various other ways with the Republicans in the US and remain deeply embedded in Boris Johnsons administration. They also worked to install a whole host of right-wing leaders around the world, most notably Bolsonaro in Brazil and extensive work in India.
So we've seen the overt tactics used but this is only half the picture so lets take a moment to unpack what Cambridge Analyticas special sauce involves.
Their parent company SCL worked in the Iraq and Afghan wars on de-radicalization, then they branched out and turned to political work. Then they linked up with Robert Mercer and Steve Bannon, who bankrolled a new company to be set up under the SCL umbrella called Cambridge Analytica as an offshoot to work in America. Steve Bannon essentially wanted to flip the script and use it to radicalize people. Let's not forget that Bannon went on to become Donald Trumps chief strategist.
They honed these skills working with Nigel Farage and UKIP on the Brexit campaign.
The scapegoats used as a tool for their radicalization were Muslims.
This was done through a complex network of alternative media outlets and commentators, some set up by Cambridge Analytica but also utilizing an existing network of media, thinktanks and institutions in place that are part of a broader network linked to the oil magnate and only remaining Koch Brother, Charles Koch, used to promote a range of conservative views held together by their undermining of climate science. It also utilized the extensive network of online, radio and cable TV outlets used by the more extreme religious groups such as Evangelicals, Pentecostals, Televangelists, Mormons and Scientology. The link between all these groups and the Republican Party is The Council for National Policy, who is financed by The Mercer Foundation amongst others. The Council for National Policy (CNP) is described as:
Remember how for a while there Sweden was the rape capital of the word while Germany was being invaded by Muslims as part of a broader takeover of Europe? What happened to that? Well nothing, because it was all part of an elaborate web of fake news and fear mongering for Cambridge Analytica.
But there's plenty of other outlets on the internet, ones that are proven to be trustworthy and easily debunk this stuff. How can that possibly radicalize people? You might ask.
Because this is just fuel for the process of radicalization, the actual process happens in closed groups.
Ex-SCL data scientist turned whistleblower Chris Wylie explains this process in a talk at the Sydney Opera House, ironically while this was all in full swing. Allow me to summarize.
Initially, using the trove of Facebook data they had obtained and by cross referencing the thousands of data points they had on each person with a million personality profiles they paid people to complete, they were able to segment the population into 5 personality groups with a range of sub groups. They then set out to figure out who is susceptible to weaponized messaging and determine the traits that make them vulnerable to the messaging, determine the cognitive bias they have and exploit it by feeding them a narrative that will lead to their desired outcome. They found that the most click through came from fear based messaging to neurotic people with paranoid ideations, particularly in insecure situations.
To be successful they only need to target 20% of the population.
It is important to note that you don't need any of this profiling if a large enough amount of people find themselves isolated and in an insecure situation all at once. This can be created.
The messaging would be worded in a specific way in order to prime the targets. An example given by Chris Wylie is "when asked a question, let's say 'are you happy?' you would usually say yes. But if you're first asked 'have you gained weight in the last few years?' or 'are people from your high school more successful than you are?' there is a higher chance of giving a different answer.
By pulling the attention to a negative, you bias the mental model of the person's life by pulling negative information to the front of mind. This is known as priming, over time it conditions people sense of identity into something that can be weaponized. It fuels anger with its hyperbolic narratives because anger disrupts the ability to seek, rationalize and weigh information. This leads to a psychological bias called 'affect heuristic'. Mental shortcuts that are significantly influenced by emotion. The same bias that makes you say things you regret in a fit of anger."
Sky News has been doing this for years, but I digress.
They would start with paid advertisements on Facebook, encouraging people to follow a page through messaging tailored to resonate with their personality. Then through that page they would be introduced to the other pages on the network. Eventually the network becomes their echo chamber, it only takes 3 or 4 different page likes and all of a sudden the algorithm works away at this. This information would be supported by AI bots and sock puppet accounts sharing information and links through private messages and conversing through comments and then be lead to Facebook groups where they then become surrounded by real people like them, including their own peers, also lost in the echo chamber.
Then in the groups they are constantly fed different messaging that outrages them through a range of mediums. From posts in the group from seemingly ordinary people just like them, an onslaught of memes, video clips, articles and shared posts from their network and even down to conversations with people in the comments. This is mixed with a constant vilification of the media and only presenting their websites, pages and personalities as the trusted sources, as well as the other people in the echo chamber.
But this is where the 20% can influence the broader public.
Once they are immersed in the echo chamber they start organizing local, in person meet ups where people can talk to other people who live in the same echo chambers, feeding off each other's paranoia. This then legitimizes it amongst themselves and it becomes more than just internet talk, people become emboldened by their ideas, it becomes a movement and it grows. It also seeps into the subconscious of those not yet in the echo chamber. Over time they can then split off and self-assemble into locally run groups to establish themselves and as a form of self-preservation should one group get shut down. This also creates the illusion of a grass roots movement and gives the people involved even more of an attachment to the cause.
Unfortunately, or fortunately, or both depending on how you look at it, Facebook and Twitter purged all Qanon related content around election time last year, followed by anti-vax content. This saw so much of this material erased from the internet. But not all of it.
There was a whole range of groups that had sprung up by September, but one in particular stood out. I would see posts ending up on my news feed shared by friends who I could see where not a part of any of these pages or groups. Sometimes memes but mostly just sharing rants from the group feigning outrage over hyperbolic talking points and spreading misinformation.
I had no idea what I was looking at when I joined the group, I new nothing about Cambridge Analytica but I was familiar with a talk by the C|T Groups meme farm Topham Guerin from after the 2019 election (who are currently working for the Tories in the UK for their covid response, which is going really well) and a talk done for the Australian Institute of International Affairs called 'How to Lose the Information War' outlining the similar tactics used by the Russians in Ukraine.
I knew how to identify a sock puppet account and that usually these groups would be set up and just spammed with memes fitting the intended messaging. Over time people would join through suggested groups and linking to the group in other groups and then real people start joining in with the memes and it takes on a life of it's own.
So I decided to join this group and have a poke around.
This group is called Dictator Dan — Divulging his Deception, Disasters & Deaths. Great use of alliteration and not weird at all.
I was greeted with this pinned post regarding the upcoming council elections with crowd sourced information on how to make sure you don't vote for any Labor candidates and the account posting that, Brodders David, appears to be our main guy in this group. A side note here — Reignite Democracy also ran candidate profiles for these council elections.
So I went all the way back to the start of the group and found exactly what was expected.
A host of memes all posted by the same guy every day with no interaction until over time the likes grow and others begin to join in. So lets have a look at them, in order, up until other people start to join in because it might give us some clues as to who this group is associated with and what their intentions are.
This is the first meme.
A Johannes Leak cartoon. These are a constant feature and I presume come straight from The Australian. However a reverse image search on this one and plenty others turn up no results so it's hard to say where it is from. The guy posting these memes initially is not our man Brodders David, it's David Leonard.
Also very consistent, not only posting memes into a group with no people but on his actual profile where he has no friends and nobody interacts with them.
So all the way back to the start of the group and this is the first lot of memes (starting at the bottom).
2 of the first few memes have comments. The comments are all written in a clear, concise way with capital letters in the correct places, punctuation and little spelling mistakes. Just something that stands out having been around these groups for a while.
This meme comes from the (now former) Leader of the Victorian Liberals Michael O'Brien. In fact if you image search it on Google it labels it 'micheal o brien meme'. These are the same style that Tim Smith posts, safe to say this is the official Liberal Party format.
I've never actually seen them referred to as 'The Victorian Liberal Nationals' from opposition either.
But to be honest I haven't been paying attention.
Comments setting the tone of the group in this next very similar meme.
Then we have Victoria Forward with some fear mongering.
You can see what the rest are about in the overview screenshot but this one in particular sums up the vibes.
The next lot.
Contrary to the narrative that continues today there was no covid spread at the Black Lives Matter protest.
So now we see more cartoons, this time from the Herald Sun, more Victoria Forward and more misinformation. Also the introduction of memes from Advance Australia and the front page of the Herald Sun, both regular features.
Although the rhetoric around the media is that they are always lying, if what it is saying aligns with their views then it is undisputable fact and gets widely shared.
Lets zoom in on the bottom right article.
Jeff Kennets frequent input this whole pandemic has been about as helpful as closing down the Fairfield infectious disease hospital.
The image above on the right is from a personal Facebook account that is a legitimate account with 500+ friends many the same age group and if it isn't actually Mr Kennet then it must be a rabid fan that wants to be just like him. Maybe it's Edward Bourke, It was posted in one of these groups.
Back to the group.
More Victoria Forward, Herald Sun cartoons, The Financial Review, A re-purposed Liberal Party ad from the early 90's that was the basis of Jeff Kennets campaign amongst others.
Keep in mind, these are still being posted by David Leonard. The first 7 memes, posted over the course of 11 days, have a couple of likes on each and the suspicious comments we have already seen are the only other interactions. The next 32 memes are all posted on the same day and have no interaction at all. Then, 2 days later, another account joins in. This time with some screenshots of a comment left on a Sky News clip on Youtube.
The third screenshot gets a comment.
I believe they call these 'breadcrumbs'
David Leonard then posts another Herald Sun cartoon the next day, another sock puppet account joins in posting a page from the Financial Review and then David Leonard goes away and Brodders David starts posting.
Say you had found yourself in an insecure situation, angry, isolated and confused with conflicting information that is always changing and never had to research anything before, would you do your own research?
If you searched 'Buckingham seal stripped from the gate' and clicked the first result you would end up here
The second search result takes you to a Youtube clip.
The third result is from Reuters fact check which points out that the seal hasn't gone missing, it was damaged by a truck in October 2019 and is being repaired. The Queen is currently living at Windsor Castle where she usually resides this time of year but this year she will not return to London due to Covid and there is also work being done on the palace so the windows have been coated with a protective layer of film to protect the interior from sun damage during the works.
But Reuters is a mainstream media fact-checker so obviously it is lies to cover the agenda, providing further proof.
This idea of the police uniforms secretly changing to black which means they are now no longer there to protect us and have instead become a secret militia for the communist takeover was driven home constantly and sunk deep into the group consciousness.
The Strong Cities Network describes itself as 'the first global network of cities working together to build cohesion and resilience to prevent violent extremism'. So yeah I mean technically they are a threat to the people running this but not for the reasons made out. I do wonder what they have been doing this whole time but whatever it is it is not what they make it out to be. I have a feeling they have just been working PR on twitter.
The three main anti lockdown/anti-Dan Andrews groups I found amongst a host of related ones similarly themed but with less followers are.
Dictator Dan — DDDD (6k followers)
Daniel Andrews Resignation (17k Followers)
End the Lockdown Australia. (4.2k Followers)
The simple, easiest way to explain these groups and the difference between them is this.
The Daily Mail
The Herald Sun
The Australian.
There are others run by the same admins that don't appear political on the surface, but they just contain all this same stuff amongst a conversation slightly slanted toward the group theme.
A couple of examples of other groups are 'Know Your Rights Australia' and 'Support Australian Businesses'
End the Lockdown Australia is run by a man from Brisbane named Tim Flynn. On the surface looking at his Facebook page he appears to be an Author, but his Linkedin page tells a different story.
You can think of this one as your respectable, nationwide news source. They make it clear that they aren't into that conspiracy rubbish. This is for intelligent, patriotic people who just want to end the lockdowns.
Their initial few posts reflect this.
Only a few memes in and we start seeing this stuff.
Here I have selected 2 random account posting memes in the beginning.
A reverse image search on the eagle cover image shows it to come from a Qanon website.
Sam here on the right, the one with the #givedantheboot hashtag, seems like he should know better. His Linkedin page reads:
Am I reading into this too much or has he managed the full lifecycle of Data Analytics systems and set policy and strategy on information management within the defensive industry?
Um. ok.
More recently this group has tried to reign in the conspiracy posting and shared this.
Featuring prominently in all these groups and admin of a bunch of them including the largest group 'Daniel Andrews Resignation' (but speaks like he is admin in all the groups) with his memes being shared by other admins if not shared by him and with his own meme page is the mysterious Donald Blake.
He makes constant memes in a specific style and writes long posts that if im honest read like Dan Andrews has written them if Dan Andrews was who their conspiracy theories say he is and in opposition.
He has uploaded a couple of selfies although he is cleverly disguised.
This is obviously not his real name, presumably it is a either a sock puppet or he just turned everything private, including his friends list. I'd say it is the latter. The picture on the right was the oldest, uploaded July 24. There is a few interactions on his 2 photos however.
Let me make this clear before we go on — I am in no way suggesting any of these people are involved in this or even share his views —I will cover the surnames for this reason even though this is all publicly available information, but it's probably a good place to get an idea of who this guy associates with. It's also important to remember they are interacting with an account whose name and profile image is a comic book character.
Then amongst the likes on the photo we have:
Ok, wow. I was expecting some flowers, maybe a truck or 2, a sunset and hopefully a Scott but here we have a weird cross-section of business, media and politics. Notably, much of this group here is based in the Bayside area.
Oh whoops I didn't block out some names. Not much I can do about that.
The largest group of the 3 and the one that still remains active today although it has only gained 2k followers since October last year [edit — since I wrote this a few months ago it has gained a few thousand more] is Daniel Andrews Resignation. It's a mixture of the vibes of both groups though really it's just a bigger DDDDDD (although the original version of that group was really something) I feel like even though we've seen a few memes and examples already it just doesn't come close to capturing the mood of these groups.
Tend of thousands of angry people locked down and trapped in this echo chamber with a whole media clique everybody is tapped in to all sharing so much fear mongering and fake or misrepresented news in meme form or even just rants every day, although I suspect the many of the rants were insincere. As were many of the memes.
Oh yeah and they really love Trump. Like weirdly love Trump.
And through all this we have our core group of comrades. So here is a cross section of content from their first few months in rough chronological order. Unfortunately at the time when this was happening I didn't know what I was looking at and by the time I knew what to look for much of the content was gone, particularly from Fanos, who for a while was tapped into this international fake conspiracy web. But this is all still there as of 30/07/21 in Dan Andrews Resignation.
And of course, throughout all of this we have this guy..
As the lockdowns went on through the months tensions were boiling and it very much appeared like there was some hard core genuine outrage against Daniel Andrews and the lockdowns. There certainly was some genuine outrage even though the polls had barely moved, but this messaging cut through eventually and just became reality for many people.
Twitter was crazy for a while there. It was bad before, but the chorus of the #thisisnotjournalism crowd was getting louder and rightly so. This crowd at it's core was referring to the misleading or outright false, un-redacted headlines that were fueling this outrage. Seeing the journalists asking the same stupid questions day in day out pandering to these people and then painting the people calling them as out as die hard Dan Andrews fans, or Dan-Stans.
This let no civil discourse happen between strangers with opposing viewpoints on the only medium they had to communicate at the time.
And the important thing to remember here is that most people weren't caught up in this, but the loudest messaging seeps through and nobody really knew what to think.
Now, maybe I just got lucky and this is pure co-incidence but also I couldn't be on twitter all the time (it was nuts) so I was only checking in every now and then and at this point, mid to end of October, months into Lockdown and coming in to the US election you couldn't say anything positive about Dan Andrews without someone jumping in with '800 DEAD!' and the like. I took some screens of the accounts I was coming across and they looked like this.
You get the picture.
To quote Lt. Gen Michael T. Flynn, who was in the Trump administration and the board of advisers for Cambridge Analytica, but went down for lying in the enquiry into Russian Interference until Trump pardoned him in 2020 and went on to make frequent appearances in the Qanon world.
He then went on to take the 'Digital Soldiers Oath' himself with all the Qanon people.
What is that you ask? Where We Go One We Go All or WWG1WGA. Swearing yourself in to fight their digital war.
The Wikipedia entry for Qanon has changed, but there was a small period of time around the same time all this stuff was going on where it said this:
What I found weird was how this was either ignored or embraced by the media. If anyone saw Sky or Fox News immediately following the election they would have seen them showing the viral clips going around of people claiming they are filming people messing with the mail in votes in various ways, this was clearly the work of these people. Trump clearly knew this was going to happen, he was saying it for months. I can't find clips of them showing the videos anymore, but you can still find Sky News citing this stuff.
We know it was false because there has been so much scrutiny around the election that has turned up nothing.
There was also this which was reported and never mentioned again.
But I guess after Trump lost the election they all just snapped back to reality and got on with their lives..
You ever see those posts that pop up every now and then asking for experiences with the Vaccine or Covid or anything really and it is just flooded with second hand accounts of horrible reactions to vaccines? Usually, if you dig hard enough through the onslaught of comments you find something like this
Yeah, I think they have their own Digital Warfare type thing going on to fuel this anti-vax stuff.
Now speaking of Digital Warfare, the problem with taking this chosen route to work with, radicalization, Qanon, Trump, Bannon type stuff, on top of all the other problems, is that as it goes on you start running into this..
Then if we peep at this guys friends.
Hmm..
There is another group that has been central to this anti-lockdown conspiracy theory sentiment, it was deleted from Facebook around the same time as DDDDDD.
Although I had been led to this page and joined it, I thought it was just a crappy page spouting unintelligible Covid conspiracy nonsense run by some idiot and didn't capture any of it.
I'm in his telegram group too but have never even paid attention to anything he posts.
Never underestimate an idiot though, because he now claims to be central to this movement and to the Sydney protests. (Update: He was arrested after sneaking in to NSW from QLD and and is in custody) We can plot him on the timeline by looking at his Linkedin page.
Raph Fernandez and Zak Galloway appeal to the spiritual side of the community. Zak appears to cater to the religious crowd, as does Fanos with the Greek Orthodox crowd. Raph considers himself a spiritual guru, nuff said.
Raph and Fanos are the admins of a group called '99% Victoria' with just under 10,000 members.
I say Fanos, but when he was booted from Facebook he ceased to be admin and his Dad or Brother took over, not exactly sure what relation he is.
Riccardo Bosi and Joel Jammal have been doing stuff together since 2019. Joel was part of the Christian Democratic Party and Bosi was part of Cory Bernadys Australian Conservatives but they both left and started doing some YouTube stuff together. They started their podcast 'The Arc' on August 29 with The Arc E1 — Mandatory Vaccines, Lockdown Extensions & Freedom Protests AUS. They parted way around but still closely affiliated, Joel did a bunch of video stuff with Craig Kelly and Bosi is concentrating on his political party Australia One which he launched in October 2019 and running on a platform of stopping pedophiles, protecting free speech, no mandatory vaccines, anti-abortion and aggressively anti China.
He markets it as a 'not right or left party' but what he means is 'extreme religious right'. He caters to the One Nation crowd and the Religious crowd, but his party gets a lot of recommendations in these groups. Somewhat concerning is that his party Australia One has retreated from mainstream social media and is mostly now just doing videos on his own on Rumble, away from view.
Although Riccardo Bosi himself doesn't appear to be directly connected to this core Victorian group, his little sidekick with the perfectly manicured eyebrow Joel Jammal certainly mentions speaking with Monica Smit and all the things they are doing on his podcast quite often. But Bosi seems to also be linked in with the far left conspiracy people. I haven't deep dived on the whole wellness crowd but I think we can comfortably say in Australia it revolves around Pete Evans.
There is an English guy based in Bali named Sacha Stone, he is one of your David Wolfe like characters with a 'Wellness Center' type thing in Ubud.
He started this organization called — wait for it — *drumroll* — RECLAIM your lives. Part of something called the Urban Global Health Alliance. They describe themselves as -
Urban Global Health Alliance will partner with communities to empower and engage on the issues of Health & Wellness. Urban Global Health Alliance recognizes that in an increasingly urbanized world, health issues present new challenges that go far beyond the health sector and require action at the global, national, community, and individual levels.
Urban Global Health Alliance can rally stakeholders from diverse backgrounds and interests to help mount political pressure on issues that are important to every city dweller. Health is valued universally as an essential prerequisite for a fulfilling and productive life, Urban Global Health Alliance wants to help safeguard these rights. We partner with parents, religious, community leaders, and other advocacy groups to create step-by-step strategies and resources to help leaders stay engaged. We will bring together municipal authorities and decision-makers across multiple sectors with the aim of promoting intersectoral action to reduce urban health inequities.
They released this Covid-19 white paper from their New Earth University on June 21, 2020, outlining the 'Covid Scam', and then proceeded to act as a connecting point between all these different little cliques all around the world.
In October they held a big 4 hour live stream event spanning 3 countries, USA, UK and Australia called 'The Line in the Sand'.
This expert panel featured both Riccardo Bosi and Pete Evans.
This guy has also done a live stream with Fanos and an Australian vegan activist called Renee Mechelle that to be honest is so ridiculous with what he says the whole time that there is no way any sane person could sit there honestly promoting a cause and not question the legitimacy of the platform.
Here's the thing though, digging around a bit on Sacha Stone we find his real name is Simon Jean-Paul Sacha Adams. He was born in Rhodesia (now Zimbabwe) and his father is a man named Sir Walter Adams. There is an article in the New York Times announcing his passing in 1970. The end of the article states this -
Sir Walter was a Rockefeller Fellow in the United States and was organizing secretary of the Second International Congress of the History of Science and Technology.
From 1933 to 1938 he helped place refugee European educators in jobs while he was secretary of the Academic Assistance Council.
In World War II he was deputy head of the British Political Warfare Mission in Washington, 1942 to 1944, and deputy director of the Political Intelligence Department, in 1945.
So just to summarize here we have retired Australian Special Forces Lieutenant Colonel Riccardo Bosi and celebrity chef Pete Evans both central to pushing the same pro-Trump, anti-COVID rhetoric and conspiracy theories to different sides of the political spectrum featured on a group conference between the USA, UK and AU to talk about Covid being a scam hosted by the son of a former inaugural deputy director of the British political intelligence department operating under a pseudonym for an organization called 'Reclaim your lives', that later went on to host another former cooking show contestant to talk about the same stuff, who then is connected to a former reality TV star who runs Reignite Democracy who at it's foundation has connections to the Liberals.
Yep, shit's getting weird alright.
So if we plot the information we have gathered so far on a timeline, it looks like this.
March 16 — State of Emergency first declared in Victoria, mirrored Aus wide.
April — There was a meeting to plan End the Lockdowns Australia
May 26 — Avi Interviews Fanos on his website
May 31 — Lockdowns are lifted
May 31 — Victoria Forward gets more active
May 31 — Daniel Andrews Resignation was created.
Jun 15 — Adam Somyurek scandal is exposed.
July 19 — We enter full blown lockdown again.
July 25 — Donald Blake is created. Most likely an existing account made completely private, but he seems to be very well connected and received with enthusiasm.
July 26 — Donald Blake joins Daniel Andrews Resignation, is made admin.
July 27 — After covering the Covid crisis near-daily on his personal website, Avi makes his last post.
August 1 — Real Rukshan posts his first video
August 4 — Mel Ann appears on Dan Andrews resignation, launches Digital Warfare
August 4 — Monica Smit appears on Dan Andrews resignation and Reignite Democracy is Launched to hold an online protest.
August 6 — Monica Shares first Morgan C Jonas clip with the group
August 13 — Morgan C Jonas appears on Dan Andrews Resignation
August 13 — DDDDDD group kicks in to action
Some time in August — Australians vs the Agenda is created.
August 29 — The Arc with Riccardo Bosi and Joel Jammal launches
September 4 — Avi joins Rebel News
Remember, this is all just a series of co-incidences. These are just angry people who are passionate about a cause. It happened at the same time because that is when we were in lockdown. Bosi was in NSW but that was just a fluke.
It would look entirely different if it was being organized behind the scenes, wouldn't it?
CONTINUED:
A Series of Coincidences
"Given the infinite number of coincidences that could happen, very few ever actually do. The universe exists in a coincidence-hating state of anti-fluke."
— Douglas Coupland
Before we start I just want to say I've written this whole thing from start to the current day before I started this page and a bunch of stuff has played out as predicted already, I will make an effort to update it but if I miss something or if it seems like i'm not taking recent developments in to consideration, this is why.
Concerning the news this week that Monica Smit has joined the United Australia Party, i'll just paste a post I made on my Facebook page here.
Pete Evans might be a stretch, George Christensen will either become an 'alternate media' personality to support the party or just join, he is in a fairly safe seat after all, but I am certain the other parties mentioned will become part of the UAP. There's a fair list of parties related to this in one way or another as well, we'll get into them at a later date but if they do all band together it is a serious concern.
I also want to just make the point of how the situation is framed in the eyes of pretty much everyone. Yesterday, The Age posted this.
You can find the article here and the one with a different view here.
Not to say either of these articles aren't making legitimate points, though I resonate much more with the latter article, I don't know what to make of the first one it seems like a call to arms and also completely misses the point. At this point, we are used to that around here. But this isn't an analysis of the media, I just wanted to point out how the whole past 18 or so months has been framed and over analyzed again and again, by people who didn't experience it themselves. I'm not just talking about people from another state, I'm talking about people living in a different information bubble, like for example a journalist. I have no doubt that there were many journalists knowingly participating in this whole campaign, this article from The Age could even be an example, but there were many more who would have been oblivious to the whole thing.
Such is the nature of online targeting.
Personally, it was a case of curiosity after seeing the odd shared posts here and there, getting curious and following the page I didn't actually see much of it initially, but once I followed 3 or so pages along the same themes it opened up a whole world of recommended videos and groups.
There is no doubt that the conspiracy theories and vaccine hesitancy would have been there with or without this network of people, but Victoria vs Other States is all the proof you need that without them the whole last 18 months would have been much smoother for us all. The outrage these journalists acknowledge is the peripherals of this whole campaign and I will lay out for you best I can.
Anyway, back to July 2020.
— — — — — — — — — — — — — — — — — — — — —
Watching the torrents of misinformation infect the minds of the public in the long winter lockdown of 2020 and finding the ties to the LNP too much to ignore, I poured over every available resource regarding Cambridge Analytica, the company at the heart of Donald Trumps 2016 election campaign, who on paper claim to be a 'data analytics' company but in reality are an American offshoot of a British psychological warfare company called SCL, a contractor to the Ministry Of Defense. You could more accurately call them a 'Political Warfare' company. Once I learned that 2 of the total of 3 names I could dig up of the fake grass roots organizations they set up in their campaigns, that of Nigeria Forward and Reignite Britain, lined up with the two main groups that sprung up seemingly out of nowhere in 2020, Victoria Forward and Reignite Democracy, I went back and started taking notes.
Cambridge Analytica, in a official capacity, never divulged specific tactics just boasted about data and profiling. Articles written about them focus just on the data and the profiling but rarely do they go any further outside of showing some memes. But after several books, hours on hours of audio interviews and way too much internet searching for one person I was able to get an idea of what they were about and put together a list of tactics mentioned in first hand accounts either from people at the company or governments investigating work done in their elections.
There's two sides to their campaigns, online and offline. The online stuff is the bulk of it and we'll go into detail on that next time but this online data deception is affirmed by a bunch of stunts in the real world. Initially I thought the whistleblowers were being tight lipped with the tactics but after watching things play out I think maybe they just stick to what they know works. As i've said elsewhere before, conservatives as a general rule of thumb aren't very creative so if you want to see what their tactics are you just have to look at what others have done.
So let's have a look at each tactic I found mention of and see if we can match it to anything that's happened here over the last 18 months.
The first, most obvious tactic is the first one mentioned in the expose done on the company by channel 4 in the UK. Find a dodgy member of the party, spy on them for a while, work out some kind of deal, get it all on camera and boom instant evidence of corruption. Then they can use their contacts in the media to find someone to pick up the story and you sit back and watch the damage done.
Well we can't ignore the 60 minutes expose in June last year involving Adem Somyurek, where "The Age and 60 minutes obtained more than one hundred audio and video surveillance files". It was a big news and resulted in Somyurek and 2 other affiliates being expelled from the Labor Party.
Was the sting and the repercussions valid? Certainly. Was it an isolated coincidence that has nothing to do with anything that proceeded it? Has to have been, even the mere suggestion that that was part of a web of carefully laid out tactics as part of some kind of political campaign seems laughable, right? Maybe we'll revisit this question at the end.
Only a month later 60 minutes did another expose, the one we touched on already involving Marcus Bastian, husband of Victoria Forward field journalist / admin Stephanie Bastian and some federal MPs. This did not get the same media coverage. At the time I took some screenshots of a google search for 'corruption in the Labor party' vs 'corruption in the Liberal party' to illustrate that point.
Perhaps Labor should have hired Sukkars former law firm to investigate, but I digress.
We had entered a 6 week stage 3 lockdown on the 30th of June. It didn't take long for the resistance to find it's voice. By the start of August Reignite Democracy was up and running and were boasting of a Facebook page tens of thousands of followers strong within a matter of weeks plus we had a whole host of anti-lockdown, anti-Labor Facebook groups and pages spring up and an entire city confined to their news feeds, their confusion and anger being taken advantage of and directed in one specific direction.
Looking back to Cambridge Analytica, what supported their online campaign was the alternative media network that was funded by a host of billionaire Republican donors already in place and already pushing their own narratives to an established Audience.
This network is part of what has been dubbed 'The Kochtopus', which is a network of thinktanks, institutes, academies and alternative media outlets funded by Republican mega-donors The Koch Brothers amongst other fossil fuel and religious interests.
There is plenty of information out there about this network, again The Dirt Unit podcast has all the relevant information about the network and their media arms in the one spot.
This network is generally used to push agendas that align with the financial interests of their backers, most notably this network has been used to seed doubt about climate science but proved a useful tool in the lead up to the 2016 election.
The most prominent outlets used in 2016 were Breitbart News, Rebel News and Project Veritas. Alternative media outlets largely funded by Republican mega donor Robert Mercer, who also provided the funding for Cambridge Analytica. Breitbart news, a more traditional media outlet that mostly publishes articles, was being run by Steve Bannon who went on to sit on the board of Cambridge Analytica along with Robert Mercer. He also went on to work as Donald Trumps chief strategist for the first year of his presidency. Breitbart is responsible for conservative personalities like Milo Yiannopoulos.
Rebel News is more focused on video format, best known for viral clips interviewing people attending protests in an attempt to make their cause seem stupid and is responsible for bringing many far-right personalities to prominence, notably Sky News' own Lauren Southern.
Fox News was also complicit in this, more so as the presidency went on but much like their related outlets in this country they allude to this stuff in a very careful way that sounds innocent enough but speaks on another level to somebody who exists in this echo chamber.
Back home it was / is The Herald Sun and Sky News leading the charge initially throughout the month of July. From lies about misbehaving security guards and non existent BLM Covid spreading and more, some retracted, most not, but even if it was called out it didn't matter because it had been quoted, slapped on an image and memed several times over by then.
The skewed reporting from Sky and the Herald Sun then flowed on through to a range of highly dubious alternative media outlets, where quotes and statistics were taken and recontexted to suit the common narrative flowing through these info-connected websites. These range from blogs like this one to conservative alternative media like the white supremacy tinged XYZ.net.au, The Unshackled and Caldron Pool, conspiracy 'news' sites like Cairnsnews.org, their Victorian counterpart Australianloyalresistance.org and the very similar themed Clown World through to the CIA funded cold-war era Australian publication Quadrant and plenty more.
All questioning the legitimacy of the virus, the legitimacy of the governments actions while trying to contain the virus, the legitimacy of the police, the legitimacy of the lockdowns, the legitimacy of the media and all fiercely anti-China.
Perhaps it was just a bout of bad luck or perhaps it was due to a large segment of the people in lockdown engaging with politics and the news for the first time with zero media literacy and being fed constant messaging in the form of Newscorp articles and Sky News clips questioning the severity of the virus, the use of masks and the need for lockdowns, but we found ourselves in lockdown for a second time. This time it was just Victoria.
Note some of the language used there by Mr Bolt. Specifically the terms 'Clown Show' and 'The Socialist Republic of Victoria'.
As our restrictions got tighter and despite little change in the official opinion polling the online noise ramped up. #GiveDanTheBoot was the brainchild of Victoria Forward, encouraging people to put their boots out for Dan. It wasn't a wild hit, but the relatively insignificant number of photos of boots out made their way around online through all the different groups and forums and no doubt shared to the news feeds of potentially hundreds of thousands or even millions of people.
There was a hashtag war on twitter between #dictatordan #danliedpeopledied and #istandwithdan. A study of these trends reveals that the pro-dan hashtag received 2.5x the activity of #dictatordan and 13x the activity of #danliedpeopledied. It also revealed the #dictatordan hashtag appears to have originated from Tim Smith back in May but was picked up and run with by Avi Yemini around the end of August/start of September. Timothy Graham from the Queensland University of Technology, who ran the study, wrote in The Conversation.
"Many of the anti-Andrews accounts were created more recently than those posting pro-Andrews hashtags. The imbalance between new accounts posting pro- and anti-Andrews hashtags probably isn't by chance
It's more likely anti-Andrews activists deliberately created sockpuppet accounts to give the impression of greater support for their agenda than actually exists among the public.
The aim would be to use these fake accounts to fool Twitter's algorithms into giving certain hashtags greater visibility."
Media watch reported at the time that a some of these fake accounts spreading these hashtags had also been spreading #arsonemergency over the summer.
This all coincided with Avi Yemeni joining Rebel News as their Australian correspondent.
Coincidences, right?
At the start of September we also saw #arsonemergency trending again on Twitter. This time it was in relation to the Californian wildfires. Strange.
But it wasn't just Avi, of course you have your staple right-wing commentators on Sky News but they are bound by annoying things like 'facts' and needing 'reliable sources' (though that doesn't actually seem to matter nor does it have any consequence) but a group of various 'independent' commentators and personalities rose to prominence around this time and became the central figures to this anti-lockdown movement.
Morgan C Jonas has his website The MCJ Report which has been ongoing since 2019. He also used to write for TR News with Avi Yemini but went on to be central to the Anti-Lockdown movement through his FB live news type program of the same name which is kind of part of Reignite Democracy (or RDA as they call themselves now) but without being branded as such. He is Monica Smits boyfriend. He is very anti-China and in his reports he frequently cites the Epoch Times, which is owned by the Falun Gong.
On the surface he appears to have an existing relationship with the Falun Gong community in Melbourne, appearing along side them at demonstrations and holding anti-China and anti-Dan Andrews rallies along side them since 2019.
Very early on in the pandemic saw the rise of Fanos Panayides
Much like Monica Smit he has had a tilt at reality TV, being a one time contestant on Family Food Fight.
What is it with these reality TV people and being involved in this movement? Coincidences I guess. The image above this one on the right is of Fanos with a fellow former cooking themed reality TV star turned rabid conspiracy theorist, Pete Evans. I've seen the guy in the background appear a few times with Fanos as well. His name is Neil Pascoe.
Fanos shot to 'fame' after a series of viral videos, most notably of him losing his shit in a donut shop. I can't locate that clip but here's a clip of him losing it trying to stir outrage on the eve of the first protest in our second lockdown.
Fanos Panayides - Speaking from the heart
Emotional speech posted on FB concerning lockdown in Victoria, Australia. As a result, Fanos has been arrested by…
www.bitchute.com
Unfortunately for Fanos he is banned from Facebook and Youtube, but has been very active on Telegram and more recently on Rumble. Fanos was involved in organizing the early 'Freedom Rally' protests and he was more interested in the conspiracy theories surrounding Covid, lockdowns and pedophiles in the deep state. He is also very anti 5g and brings guests on his podcast to talk about these subjects. He gets very biblical sometimes in his rants, starts quoting bible verses and stuff. Entertaining though, in a 'laughing at you' kind of way.
Helping Fanos organize the protests early on was Raph Fernandez.
He markets himself as some kind of spiritual life coach but appears to be a conspiracy theorist Christian in his 20s. He recently moved to NSW and went on to give plenty of exposure to the cafe in Sydney that was fined for refusing to wear masks and not shutting for lockdown. I've tried to listen to a bunch of his stuff to learn more about him but I just can't sit through it. Seems like he thinks he knows everything about everything.
Speaking with Raph above is Zac Galloway. His podcast 'Running from Comfort' was just a normal podcast with a broad range of interesting people that came out a couple of times a month, not many views but enough to keep him going, then in August he interviewed Joel Jammal, host of the very conservative NSW based podcast called 'The Arc' with Riccardo Bosi. Bosi was a Lt Col of the Australian Special Forces in Afghanistan and Iraq who, much like his American peer Michael Flynn, has gone all in on Qanon.
Michael Flynn was an advisor to Cambridge Analytica and runs his own consultancy firm. These two carry Trump hats and talk about taking down the deep state pedophiles.
Zac then went full conspiracy theorist and continues to do live streams daily on Facebook, mostly talking about a New World Order looking to take over the world with a deadly vaccine and all that. Now that he is on his last warning from Facebook he can't talk about that stuff as much so he has gone all in on his other passion. The passion for Christ, or 'Spiritual Warfare' as he calls it. He holds live stream prayer sessions and stuff with this equally as out-there guy who I think is a priest.
He's safe from Covid though.
Nick Patterson is another key player, though not so much anymore due to a court order after assaulting police.
He is a former professional fighter and was a part of the podcast/live stream show 'The Uncuckables" with the people behind The XYZ and The Unshackled. In April 2021 he started 'The Peacemakers'. Presumably as an Aussie equivalent of the Oathkeepers. They work as security at the protests. He appeals to the crowd that lands further to the right than Avi and Morgan.
Another piece of this mindfuck is Mel Ciechanowicz (AKA Mel Ann) and Digital Warfare (renamed to Truth Stranger Than Fiction). Outraged at the very selfish idea of lockdowns and social distancing to keep others safe because it effected her, she started a telegram group called Digital Warfare along with a few friends and amassed a large group of soldiers to fight her war very quickly. Maybe due to appearing in early fb live streams with Monica Smit and Reignite Democracy or her Facebook page 'Truth Is Stranger Than Fiction' or maybe the girls here are just modern covert warfare buffs and saw an opportunity to pay homage, who knows.
It had a simple goal, she links a Facebook post from a politician or a news outlet that enrages her, lists the talking points and sets the troops loose on the comment section. Oh and memes. Lots of angry, angry memes. Unfortunately I don't have any of the memes, Mel wiped their telegram page clean in June when Digital Warfare disbanded. All that remains is an Instagram page which is run by one of the girls, Beth.
This tactic, not pioneered by Cambridge Analyitica, was first used in Israel to bombard the comments section of articles from the New York Times that they saw as not giving a balanced view of the Palestine / Israel conflict. I can't link a source, I have no idea where I read that, but it's true.
You can best sum up the vibe of Mel (who ran the telegram page) as angry, conspiratorial, religious-right Libertarian. By flooding every comment section of an article they didn't like with their version of reality this added a pivotal extra piece to this manufactured outrage as well as public perception and mood.
These guys were behind the barrage of outrage directed at Fiona Patten, but mostly they just made sure everyone knows DAN ANDREWS KILLED 800 PEOPLE WITH HIS BARE HANDS.
Last but definitely not least (for now) we have Rukshan. The Real Rukshan, not one of those fake Rukshans that you always get.
He's a wedding photographer turned political commentator / media analyst / "Independent Journalist". He is positioned as an outsider these days but is very much in this core group. He produces all the fancy promotional material for Reignite Democracy and Morgan Jonas as well as filming and editing every stunt of theirs and live streaming every protest.
His live streaming of protests have been the gateway for much of the movement since it took off. He appeared, with no previous work doing anything like this, on Youtube on the 1st of August, the same week as Reignite Democracy.
We'll look more at his role in this at a later date but for now I just want to highlight a curiosity with him.
This is his production company 'Ferndara'
On their Linkedin page it states the following:
'we have regularly provided our photography services to BMW Australia and the State Government of Victoria'
Curious, right? Considering that according to his Twitter account he appears to be a rabid Trump fan and staunchly conservative it seems weird that he would happily work for the current state government
If we have a look at Ferndaras Instagram portfolio it looks like this
Hundred of images, looks like every single project from Ferndara is on here. It's all weddings though? Nothing from the State Government. It's on his Linkedin, so you'd think they would show the pictures on their Instagram along with seemingly every single other thing they have done since the first upload on the page.
Maybe he is ashamed of working for Dan Andrews?
If we go back through the the page this is the first upload to Ferndaras Instagram.
October 23, 2014 was their first post.
That's one month before Daniel Andrews and Labor booted the Liberals out of government.
But Ferndara has been around since 2009.
Was Rukshan working for the Liberals when they were last in government in Victoria?
There is many more people involved but we'll get into them as they come up.
This group was the group that sprung up as a unit, capitalized on the confusion and fear around Covid, stirred up the anger and kept it pointing in one specific direction.
Also special mention goes out to the Discernable crew which consists of Matthew Wong, Topher Field and the woman who runs Voice for Victoria whose name I do not know. Wong was Monica Smits co host on their short lived current affairs program 'The Peoples Project' which changed its name to 'Not The Project'. Monica parted ways after only like a month or so and the show underwent a makeover and became what is now 'Discernable'. More on them another time.
So now, over the month of August we have a core group of people all catering to a different niche, though it has to be said they are all quite religious, all claiming to be 'independent media' plus a whole host of alternative media, Facebook pages, groups, etc to support it, with the newer outlets being more prominent and the ones that have been around a while seem to have serious white supremacy undertones and links to Reclaim Australia, which also shares a branding with organizations set up by Cambridge Analytica.
Coincidences? We're just warming up.
Another tactic used by Cambridge Analytica in their campaigns in Trinidad and Tobago was to appeal to non-politically engaged youths by running a covert graffiti campaign.
On a rare drive out of my area in lockdown I personally saw the same style of messaging saying 'Stop NWO Takeover' and things of that nature in every suburb I passed through from Mt Eliza on the Mornington Peninsula all the way to Daniel Andrews office in Noble Park.
What I would consider 'the iconic' tactic of Cambridge Analytica is to cover a bus in signage and drive it around town
Well, who could forget the Omnibus.
Looks expensive.
There was many other similar things from sky writing and planes towing signage to smaller buses and just an array of expensive stunts done by people unhappy that Daniel Andrews has sent them broke. Carefully timed to fuel outrage for another protest.
One of many elephants in the room here is the other Cambridge Analytica namesake — Reclaim Australia. Is there any overlap between the two?
Absolutely not.
They have made that perfectly clear.
No more questions.
So far here we have:
A movement that at it's creation both the sentiment around it and the figures involved all have clear ties to the Liberal party. Specifically the Victorian hard right faction and the 'National Right' faction but even more specifically on a federal level the 'Frydenberg Ambition (sub)Faction'. As time goes on we see these people start to use various tactics to spread their messaging and create the illusion of more support for their cause than exists in reality. They fear monger and spread conspiracy theories with fake news, 'proven' by a mix of the abundant disinformation circulating online, false reporting in the Herald Sun and the opinions of Sky News commentators. Over time they drag more and more people into their echo chamber where they are bombarded with the same messaging constantly in many different forms. They do this through a network of alternate media outlets, Youtube pages, podcasts, Facebook groups and telegram. A core group of personalities emerge seemingly from nowhere, all at the same time, all filling different aspects of the media spectrum, repeating the same lies as fact while constantly reminding people that the media is lying to them. They pull a range of expensive stunts, apparently fueled by donations from people angry because they are broke.
The messaging is -
Dan Andrews and the ALP are corrupt. China is bad. Dan Andrews and the left = China. Everyone who wears a mask is a scared, Chinese, Communist, Nazi enabling, snowflake sheep that lives beneath you and your lion-esque peers and spends their days living in terror awaiting their Lord Andrews to tell them what they can do while also shilling for the Rothschilds online. Daniel Andrews has become a tyrannical dictator who, along with Brett Sutton, is a full blown Nazi-Zionist. Covid is fake. Getting tested means China is harvesting your DNA. If anyone makes the movement look bad they were a Labor plant because Labor is really into psychological warfare but Trump will save you and Covid, although fake, has a tiny death rate anyway and is no worse than the flu but the vaccine will kill you because mainstream media is all in bed with each other and wants you dead with lies except Peta Credlin, Alan Jones, Andrew Bolt and Rowan Dean.
Seems legit.
In fact, Newscorp featured quite prominently throughout this campaign. Looking back on it, this whole thing was kind of a continuation of their rhetoric leading up to it.
Including the fabrication of stories to support their narrative.
There was the poll by The Age on Twitter that was hijacked by bots, this was pointed out and the poll was taken offline. That didn't stop a screenshot of the poll flowing through the network and being shared into thousands of news feeds, followed up by Chris Kenny reporting it as fact on Sky News the next day.
'But business owners were outraged! It was all over the news' you might say. Seems it, I hear jobkeeper was tough to work with.
One café owner in Mornington decided enough was enough. She decided to go out on behalf of all small business owners and launch a class action lawsuit against the Andrews government.
She was a champion of the echo chamber at the time. She was also a member of the Liberal party aspiring to run for her local seat. This was mentioned as a foot note. Unfortunately it didn't make it on to the screenshots that made its way to the people that don't read the mainstream media.
Ms Loielo's lawyers were provided by the Liberal Party.
This inspired a few others to join in and launch their own class actions. Which might seem like a lot of people but there was definitely more fundraisers for lawsuits than actual lawsuits. Including from Avi Yemeni, who ran multiple fundraising campaigns raising hundreds of thousands of dollars for challenges yet to be filed.
By the time the remaining few made it all the way to court most of the cases were thrown out pretty much straight away on the basis of them being bogus lawsuits, but that didn't matter.
Jim Penman was not happy. He funded a lawsuit on behalf of a Jims Mowing franchisee and his frustrations were picked up by the media. He also wrote an open letter to the government of Victoria which was picked up by the media. He did the rounds on the morning shows to chat about it and of course Reignite Democracies short lived nightly current affairs program on Facebook. In fact they were created initially at the start of August off the back of holding a live stream protest and then 2 weeks later they were advertising an interview with Jim.
Come to think of it, the protest that was organized for the week of the Omnibus stunt had people wearing 'Let Victoria Work' T-Shirts with Jim's branding on it and well, if this wasn't all just a coincidence then that would appear to be some serious dog whistle marketing happening right there.
You used to be able to buy these shirts in the Reignite Democracy merch store, they've sold heaps of stuff. They even sold these cool stickers that you could slap around town and help raise awareness about the people that are trying to scare everybody.
If we look at their videos, we can see all the initial people that helped give them exposure at the start by coming on their Facebook page for an interview.
If their Facebook page is down again by the time you read this you can find some of these on their Youtube Channel.
They are:
David Limbrick (Liberal Democrats)
Brad Rowswell MP (member for Sandringham, Victorian Liberal)
David Hodgett MP (Former Deputy Leader of the Victorian Liberals)
Bernie Finn MP (Victorian Liberals)
Catherine Cumming MP (Independent)
Bev Mcarthur (Victorian Liberals)
All appearing multiple times. The first interview was with Brad Rowswell MP, State Liberal member for Sandringham.
These state based politicians only seem to be around these guys during the second wave lockdown, with only brief cameos since. However, that's when George Christensen and Craig Kelly started to make appearances.
It's not surprising that Christensen got involved considering what Gizmoto wrote about his fb page last year.
This group has been the centerpiece of this whole movement. Initially backed by the state Liberals and the Liberal Democrats, then by Federal Liberals. They promote, attend, speak at and report on every protest and pull little stunts in between to fuel the outrage needed to get people to attend.
All of this was fueled online through a vast network of groups, combined with an onslaught of messaging in the form of memes, clips and posts from dubious accounts.
More on this next time. For now, here is a cross section of memes collected from these groups that really sums up the vibes.
CONTINUED:
Moving Forward
As somebody who never generally looked at things as left and right outside of an actual political party I was finding it harder and harder to find common ground with people who identified themselves as Right-wing. So, some time in 2019 I made a deliberate effort to balance my AI generated echo chamber that is the Facebook news feed and start following a bunch of political pages on all sides of the spectrum. Whenever I would see somebody sharing a meme from a Facebook page or a group I was not yet in I would join/follow it and so on.
This led me to some weird corners of the internet and although it became clear to me that many people are trapped in their own echo chambers it was relatively harmless.
Fast Forward to the summer of 2019/20. Half the east coast is on fire (lol remember that) and the loudest voices on my screen are shouting 'The Greens did it' from one side of their mouth and 'arson emergency!' from the other.
But then I was also seeing this stuff.
I found this strange and the rabid response of some accounts even stranger. This was coupled with the hashtag #arsonemergency trending on Twitter, something that was later shown by Timothy Graham of the Queensland University of Technology to be inauthentic behavior led by bots.
As we crossed in to 2020, fires still raging, up popped a page called Victoria Forward, spearheaded by a young lad named Edward Bourke. He was the male vice-chair of the Sunbury branch of the Liberal Party, which would make his state member Bernie Finn. You might remember him as the 15 year old who independently campaigned for Trump and 2 years into the presidency was left feeling let down because Trump had moved too far to the left. He was this pompous looking kid in a suit talking about politics with this arrogance that, If i'm honest, I thought was blatant satire. How wrong I was.
From News.com.au:
He said the style and structure of "United States political action committees is very effective, and I hope to prove that those strategies also translate well in Victoria".
"However, the core reason Victoria Forward exists is because I love Victoria and truly care about the Victorian people.
"Victoria is worth fighting for, and Victorians must be advocated for."
They started out innocent enough.
Providing updates on air quality and asking people what they wanted to hear.
They stayed relatively dormant on their Facebook page once covid hit and through the first lockdown. Then in May, they asked the question
So Victoria Forward heads to the high country, journalists in tow. Not your 'lamestream' journalists, real 'independent' journalists.
Independent journalist 1 is Stephanie Bastiaan, formerly of the Young Liberals. She has worked in the office of both Michael Sukkar and Kevin Andrews.
She is the wife of Marcus Bastiaan, an aspirational young Victorian Liberal christian-right powerbroker with a penchant for creating companies in random industries that never go anywhere, who left the party last year after serious allegations of branch stacking also linked with Sukkar and Andrews by The Age and 60 Minutes.
While anybody watching the 60 minutes special could easily draw the conclusion that Sukkar was not just passively involved in branch stacking but appeared to have some kind of organisational role in it, this would be naive because the Liberals launched a full independent investigation into the affair which cleared him of any wrongdoing.
This investigation was done by Sukkars former workplace.
Marcus was at one time the Vice President of the Victorian Liberal Party under Michael Kroger, and had planned to succeed him as party president. Kroger, a former federal powerbroker from the Howard years, led his own hard right faction of the Liberal Party until 2012. As of 2011, he is listed as a director of the IPA. Interesting that in 2016, after the 'distinguished fellow' of the IPA Tony Abbot was ousted from the leadership, Marcus traveled to NSW to give a speech to Abbot supporters calling for the ousting of Malcolm Turnbull.
Independent journalist 2 is Monica Smit, a Catholic Journalist who once was an aspiring contestant on Australian Survivor and as you can see at this same time she was already growing weary of covid restrictions.
And it seems somebody did help because she gets much better at dramatizing.
We don't know how Victoria Forward came in contact with these people, however an interesting observation is that Monica Smit traveled to Florida in 2019 to attend the Pascua Florida Pilgrimage. This is put on by St Thomas More Catholic Church who state on their website
St. Thomas More (STM) is a Roman Catholic community of baptized persons in the Archdiocese of Atlanta. STM is sponsored by the Society of Jesus (the Jesuits) and staffed by Jesuits and their lay colleagues.
It operates under the patronage of the Society of St Pius X which has an interesting page on cultwatch.
Their website shows they have 3 church locations in Victoria, one in Tynong not far from Smits home in Pakenham.
It also shows they have one in Hampton, not far from the Bastians in Brighton.
The third is in Mildura.
They were welcomed to the high country by state Liberal for Western Victoria Bev McArthur in a now deleted Facebook post that still has an imprint on Google.
Those playing along at home might remember Bev McArthur from her recent campaign against the federal government providing financial assistance to Victorians in lockdown. She is a part of Marcus Bastiaans (former) hard right faction of the Victorian Liberals. Marcus resigned from the Liberal Party in December after clinging on for 4 months after the 60 minutes story.
The faction still exists. Who leads it now?
Well we don't know.
Edward Bourke runs the factional newsletter though, or at least he contributed heavily to the first edition, which launched in December. The newsletter is titled 'Grassroots'.
Yeah.
So they got the content they needed and headed back home. Stephanie Bastiaan stayed on to help Victoria Forward as an admin and Monica Smit parted ways and went on to start Reignite Democracy and become central to the anti-lockdown protests and general sentiment during Victoria's second wave of covid and beyond.
These guys were written about in detail by Gizmodo and news.com.au and then later by The Guardian last year if you need to play catch up.
If I could just build on that though.
As you can see, Victoria Forward was very busy during the lockdowns but they seem to have died down since, with only a few little bursts of posts on their Facebook page.
Funny, because nearly all of my local community groups and other random community groups I joined have a member, several members or even an admin that have very suspicious profiles and share fresh Victoria Forward memes whenever anything happens that could be politicized. But it's not just Victoria Forward, it's also Advance Australia and The Quiet Australian plus LNP edgelords like Bernie Finn and Tim Smith.
Advance Australia is a 'political lobbying group' billed as an 'anti get-up', chaired by Liz Storer, a former local councilor who worked in the office of Liberal senator Zed Seselja and with strong ties to the IPA and in turn, along with Victoria Forward, receives media coverage and promotion from Sky News.
The Quiet Australian doesn't claim to be a political action group, it describes itself as
Yes they missed a word in the description.
So what does this mixture everything all-round Australian Australiana for Aussies who are Australian to enjoy in Australia with Australian commonsense look like?
They share posts from Victoria Forward, Advance Australia and also a whole host of less prolific specifically anti-Daniel Andrews pages that popped up over the last year plus cartoons straight from the Herald Sun and a steady stream of memes quoting Sky News, The Herald Sun and The Australian in a format that looks very much like Victoria Forward without the branding that appears to come from the Facebook page of the official 'winner of Twitter' Tim Smith, the state Liberal member for Q. Sorry, I mean Kew. You know, the one in Josh Frydenbergs seat of Kooyong.
These pages, promoted by Sky News and through their infiltration of innocuous closed Facebook groups and groups of their own quickly saturated the screens of Melbournians while confined to their homes in the long winter lockdowns of 2020 with their hyperbolic narratives, recontexted quotes and straight made up baloney all coming together in a perfect storm of political disinformation, infecting the minds of the city while they were at their most vulnerable and as a consequence, highly malleable, with politics more central to their lives than it has ever been.
So at this point you may be thinking 'So what? They're just shitty memes'. Well putting aside the concept of 4th generational (or memetic) warfare, which i'll touch on more later, there came a point pretty much as soon as Victoria entered into the second lockdown where this movement kicked in to overdrive. On the surface level this seems to have been sparked by the BLM protests that happened in between the lockdowns.
By BLM I mean Brumby Lives Matter. Obviously.
About 20 people strong, this socially distanced protest happened on the 18th of May and it was such a hit that they decided to ride the momentum and organize a second one for the 1st of June. But restriction had tightened by then and they were threatened with fines if they held the protest so they had to call it off.
So you can imagine their outrage when only a few days after their canceled protest was due to happen a man named George Floyd was murdered by a cop in the USA, reigniting the Black Lives Matter movement and sparking worldwide protests. While it is widely alleged, mostly from right wing media, that these protests were violent affairs led by Marxist revolutionists — and im willing to concede they may well have been — but there is surprisingly little footage of this violence. In fact, the only compelling footage of violence at the black lives matter protests in America that I could find was a compilation of phone camera footage showing what appear to be cops or some kind of private security coming through the protests and smashing things. But I digress.
The Melbourne edition was much calmer.
But this reignition of the Black Lives Matter movement did not go down well with our Brumby warriors at Victoria Forward, in particular Monica Smit, who decided it was democracy that needed reigniting (I presume) and went on to use the injustice of threatening the Brumby Lives Matter protesters with fines if they went ahead and not giving a fine to anybody from the Black Lives Matter protest just a few days later (which isn't even true) as justification for the countless protests that went on as our restrictions got tighter and beyond. They continue to this day.
This has been aided, in no small part, by a few key members of the state opposition party, namely Tim Smith and Bernie Finn but many others as well. From the word go these two have been easily the least helpful politicians of the entire pandemic, from Smiths call for a cull of all the bats in Melbourne to Bernies constant labeling of the 'Wuhan Virus', these two have been the intersection, or perhaps more accurately 'the doorway' between politics and this online stream of misinformation. Completely by chance, of course.
And of course on the federal level once the outrage was channeled into a nationally appealing issue you have Craig Kelly and George Christensen.
Watching this happen, also confined to my home, hearing this completely skewed version of reality repeated back to me when speaking with friends or even interacting with random people through work or at the shops, I had questions. I also had time on my hands.
So I started learning about the 2016 Trump campaign, in particular the data-analytics firm Cambridge Analytica. I read all there was to read from any official sources reporting on the firm and was a little underwhelmed. I understood psycho-graphic profiling and targeted advertising but I just didn't fully understand how that translates into something as effective as it was made out to be. Eventually I found my way to the 2 whistle blowers from the company, Chris Wiley and Brittany Kaiser, each with a book they have written about their former workplace. Reading these books and then proceeding to listen to every interview they have ever done I started to get a very different picture of how they worked. As I learned, Cambridge Analytica isn't just a 'data analytics' firm, they are an offshoot of a British psychological warfare firm called Strategic Communications Laboratories, who ran psy ops for the British in the Iraq and Afghanistan wars and then turned to private work for political parties.
I encourage you to learn more about these guys
I recommend the book Mindf*ck (also on Audible) by Chris Wiley who was a data scientist who worked on their models for psycho-graphic targeting and helped develop their tactics.
Brittany Kaisers book Targeted is still worth reading and also on Audible
Aussie podcast 'The Dirt Unit' has an in depth breakdown
To learn more you can read a more recent article by Brittany Kaiser
and watch the Documentary 'The Great Hack'
or just, you know, do your own research. (sorry)
t could be easy to write Reignite Democracy and Victoria Forward off as not being related. They don't share each others posts (on their official pages anyway) and they certainly focus on different aspects of the same issues, you could say they just linked up for a common love of Brumbies and then parted ways and that would be a perfectly reasonable assumption.
However, the first thing of note on Cambridge Analytica is their tactic of setting up 'grass roots' activist organizations in order to spread their propaganda and create the impression of a 'peoples movement'. Not unlike how the Koch brothers and associates created the Tea Party movement or how the CIA worked in Vietnam. The most effective way to do this is find a group of individuals who's values align with the objectives, already in the process of establishing themselves or simply looking for acting work, strategically catered to different targeted sections of the community and to prop them up. They talk about doing this in their books but rarely do they mention what any of these groups are called. In fact, they only mention 3 names, but gee those names are awfully familiar.
In the Brexit campaign, which they 'unofficially worked on', they set up a bunch of these organizations. I note here that the Liberal parties campaigners, CT Group, formerly Crosby-Textor, also unofficially worked on Brexit and also set up 'grass roots' Facebook pages urging people to contact their MPs to push for a hard Brexit. Not only is this similar to what Reignite Democracy was initially set up to do, their website was simply a contact form which sent a message to your chosen MP urging them to lift the lockdowns, but the two names they mention of these Cambridge Analytica astroturfed organizations were Reclaim UK and Reignite Britain.
In another conversation they go into detail about working on the Nigerian elections, where they started a similar group called Nigeria Forward.
These are the three names that we know for a fact Cambridge Analytica named their astroturfed organizations.
The similarities don't stop there. In fact they are barely getting started.
But trust me when I say it's complicated.
CONTINUED:
Freedom & Liberty
Compared to its European counterparts, Australia was for the most part spared the rise of powerful extreme right movements, and at times appeared immune to their appeal. However, rather than immunity, the absence of extreme right politics can be explained by the ability and willingness of mainstream politics to readily, openly, and officially absorb such values.
- Andy Fleming and Aurelien Mondon, The Oxford Handbook of the Radical Right, Edited by Jens Rydgren, Oxford University Press, 2018
Liberty.
So really if you are into this or even kind of paying attention to this it does just seem like Avi Yemini is just doing his thing and reporting on events that align with his views. But then he just randomly moved from doing videos for his Youtube channel and TR news (Tommy Robinson News) to being the Australian head of Rebel News. Still seems innocent enough until, as we went over earlier, you realise that Rebel News is used as a tool for these exact Cambridge Analytica operations. It is documented that it has been paid money from the Mercer Foundation to create fake news to aid their campaigns and was responsible for all that talk a few years ago about Europe being overrun with Muslims which was all part of the Cambridge Analytica mindf*ck to support Brexit and Donald Trump. CARR (Center for the Analysis of the Radical Right) also claims Rebel News is backed by Mercer. It's suspicious, but still not definitive. Yeah, Avi is shared every step of the way in the online groups but he isn't actually posting himself. Unless he is Era Goberman which there is every chance he could be but that aside, it's hard to link him to this. Even though he also appears to know when and where every single protest or little stunt is going to happen.
Well these new Rebel News people that have popped up in Sydney and are doing the same fearmongering there trying to start their own movements and they recently made no effort to hide that they were central to the protests there.
But someone who is very much at the core of all this is Monica Smits boyfriend Morgan C Jonas. So what's his story? Well it's hard to background him, seems like he came out of nowhere and was just around the group and then launched 'The MCJ Report' as part of this extended disinformation network around November 2020. His first big piece of 'journalism' was called 'Don't Get Tested'. With a really over the top fear-mongering intro put together by none other than Real Rukshan.
In it he explains how he held an anti-Dan Andrews, anti-China rally back in 2019. This rally was promoted by Avi Yemeni at the time in a now deleted post that still has an imprint on google. (sorry about the colouring in these shots, I ripped them from a video I made because I'm lazy)
At the rally was Bernie Finn and Ed Donahue from the Victorian Liberals.
Digging around a bit further I found this footage from a pro-Israel counter rally held in 2018 and covered by the website The Unshackled where Morgan spoke alongside Avi Yemeni.
This was put on by the Australian Liberty Alliance.
In an interview with Yemini after the rally he can clearly be seen in the background packing up all the equipment. This tells me he is just as involved with the ALA as Yemini is.
What is the Australian Liberty Alliance?
ALA is a far right, anti-Muslim political party who in 2019 re-branded to Yellow Vests Australia.
I found this screenshot from the Yellow Vest Alliance Facebook group in a YouTube video, taken 26 Feb 2019.
This is how they describe themselves.
Then if go down to the groups files on the landing page we see this.
The Protocols of the Elders of Zion was the basis of the Nazis distaste for the Jews.
Weird that Avi would be involved in pushing that but he has loudly proclaimed he is the 'Worlds proudest Nazi Jew'. Plus anyway, Nazis these days hate Muslims and through that whole 'the enemy of my enemy is my friend' mentality they seem to have formed a tight alliance with the kind of 2nd or 3rd generation Jewish billionaire types. Once you start looking at where a lot of the money comes from in this whole Alt-Right movement and the think tanks involved there is no denying that reality.
Yellow Vest alliance is described as 'the political arm of the Q society'.
To quote Wikipedia
'The Q Society of Australia Inc. was a far-right, Islamophobic and homophobic organisation that opposed Muslim immigration and the presence of Muslims in Australian society.[1][2] Q Society described itself as "Australia's leading Islam-critical organisation"[3] and stated that its purpose was to fight against the "Islamisation of Australia".[4] The Q Society was so named because it was founded at a meeting in the Melbourne suburb of Kew in 2010.[5]'
The Q Society. Named after the suburb Kew. Tim Smith and Josh Frydenbergs electorate. Right.
It goes on to say
'Several prominent members and supporters of Q Society are current or former members of the Liberal–National Coalition including Cory Bernardi, George Christensen, Angry Anderson and Ross Cameron.[32] Bernardi and Christensen were criticised for speaking at the Q Society fundraising event in February 2017, an event which protesters called racist.[22]
Kirralie Smith and Debbie Robinson, both members of the Q Society, were founding members of the far-right political party Australian Liberty Alliance (now called Yellow Vest Australia). Smith was an ALA Senate candidate for New South Wales at the 2016 federal election.[33] At that election the party also endorsed former National Party candidate Angry Anderson as its candidate for the Senate representing New South Wales.[34][35] On 7 April 2017, Smith, still a member of the Q Society, joined the Australian Conservatives.[36][37]'
This was obviously written a few years ago. You know who the NSW senate candidate was for the Australian Conservatives in 2019?
This also explains how these guys seem to have a direct line to George Christensen.
The Q Society has 'officially' dissolved, claiming a lack of funding. Well you would probably want to get rid of the Q anyway as it is way too obvious these days. But I know a guy whose values align politically who might have a few bucks around to throw them..
Freedom.
Parallel to everything we have looked at so far is the Freedom Rallies. It's hard to say exactly what was going on with them and who exactly was behind the rallies in the beginning, but we can do our best to piece together the story from news reports and what we can dig up in the Facebook groups that remain after the main groups were purged from Facebook last year. Here I will attempt to lay the Freedom Rallies out on a timeline so we can look at all the stuff happening around them. We have gone over the main pillars that support this movement in previous parts but there are plenty more people that are key to this that we haven't covered, I will do a little backgrounder on people as they come up. It might get a bit overwhelming but you can think of the following timeline as a data dump for us to make sense of later.
We saw the first protests being organised pretty much straight away.
The first protest, as far as I can tell, was on the 7th of April in Brisbane, organised by Arjay Martin. Arjay is an aspiring politician from Rod Culleton's The Great Australian Party, based in the Gold Coast. He has been running as an independent in the QLD state elections since 2013 and was gearing up to run in 2020 for The Great Australian Party but dropped out just before the election.
This is a copypaste call out for the protest that can be found on Reddit. It states..
" Hi, an application for an Authorised Protest / Political Rally will be lodged with the police if there is much interest. This enables participants to get bonus protections; especially during these illegal Lock-down times.

The rally includes:

a. End the Lock-down (which is destroying freedom & liberty, Australia, Australians, and the Western World — luckily for Africa they have some smart politicians like Tanzanian President, Dr John Magufuli, a doctor of chemistry who proved that the test kits throw out random false positives. It is continuing to destroy our economy, and lives, around Australia and elsewhere. Maybe we should listen more to President Dr Magafuli, rather than a non-elected 'computer nerd' who has been involved with claims of patent infringement, anti-trust actions, the Millennium Bug scam… and is NOT a medical doctor. Now he wants Certificate of Vaccination ID implemented, rushed through vaccines, world population reduction and to control a database on every person in the world with ID2020/CoVID/etc.);

b. ensure that law is constitutionally valid;

c. Pro freedom of choice for medications (e.g. want a vaccine or fluoride; do it, don't want them, don't do it — medicine should never be coercive, requires free and fully informed consent, and mandatory medicine is unconstitutional. Your body, your choice & your child's body, your choice);

d. pro vaccine safety testing, so those that wish to partake have safer medication (e.g. screening for stealth adapted viruses, zoonotic viruses, etc. E.g. Simian Virus 40, Simian Cytomegalovirus, Murine Leukaemia Related Viruses, etc. Let's see less vaccine-injured people for those who partake);

e. Pro Australian manufacturing / Pro Australian Jobs (we should strive for autarky (self-sufficiency) for many reasons, including jobs, product safety, defence reasons, legal remedies when things go wrong, value-adding here, etc.);

f. Packaging label reform (what is the use of a label that says 'made from imported and local ingredients, when it doesn't say where those ingredients are from. This is particularly so with China and SARS, CoViD-19, Hepatitis in berries, etc. There is supposed to be a scam where produce imported from New Zealand can be labelled as being Kiwi, despite being imported from elsewhere (often China) and passed off as being 'Kiwi');

g. Pre technology implementation safety testing / safety testing on existing 'suspect' technology (emerging technologies are being rushed to market, with no to little testing; sure, we all want faster internet and to 'get back to normal', but at what cost? Australia has out own medical experts such as Dr Charlie Teo, who has given testimony — as an expert witness — to mobile phone usage and brain cancer behind the ear of the dominant hand of heavy mobile phone users, as well as the rampant bullying and suppression of information within the medical industry);

h. stop selling / 99 year leasing Australia to foreign interests (especially ones that are controlled by foreign governments e.g. China, and those that do not allow foreigners to own any of their lands or majority own business in their countries e.g. China and Japan);

i. remove suppression orders that are in the interests of Australian (review current '99 year suppression orders' and release what is in the public's interest, weighing probative with prejudicial values in a measured way. Unfortunately, there are many suppression orders that may well be inappropriate, especially related to corruption and sexual offences against children;

j. for the creation of a new Federal and State based political party to do our darnedest to RESET Parliament (that instead of 'binding members' on policy, which I submit is illegal, picks candidates who appear to be good people, from a variety of backgrounds… essentially combining the benefits of both Independents and Parties, without the disadvantages of both — organisational ompf to get things done, with politicians representing your interests instead of their Party's & lobbyists interest. Ultimately, it is the most effective way to fix the law, to take over the legislature);

k. initiating steps for legal action against invalid / unconstitutional laws (starting with the prima facie illegal Lock-down laws, 'CoViD restriction fines', internal border restrictions, arbitrary whims of politicians and bureaucrats that see small and medium businesses shut down as being 'non-essential', yet magically the mega corporations declared 'essential' which is doubly corrupted in that large retailed have many people in them and therefore a greater chance to spread disease — later on we can look at repealing the unlawful Australia Acts, etc ;) ).

l. end the censorship by social media companies (they should allow all people the freedom of non-violent/non-defamatory speech, especially when have protections against law suits for being 'platforms, not publishers'); &

m. network and befriend good people (especially during this government imposed anti-social society of late — who knows, you might find lifelong connections — platonic or otherwise…).

We plan on holding weekly rallies, in a peaceful manner, until the restrictions are lifted, at various locations. Violent behaviour will not be tolerated, which presumably would come only from Agents Provocateur, really stupid people, 'Useful Idiots' as Yuri Bezmenov called them, people goaded into it by violence from others, or those trying to discredit the cause of liberty & freedom of choice.

Let's make this one a big one so that we can see that we aren't wasting our efforts on an apathetic people. Family and friends are welcome, from children to senior citizens.

The plan for Perth is to be decided. It'll possibly involve Parliament, Government House, and the Supreme Court, maybe the King's Park/Botanical Gardens?

From then on, in the weeks to come, there will be roving protests/rallies.

There may be street interviews, speeches, & possibly a little entertainment — depending on interest.

For improving society there is no better time than the present — no worse time, than 'later'. She won't 'be right, mate', until we make it so!

Will you please help?

Please share this in all the groups, on your wall, invite people via PM, E-mail, post, Word of Mouth, SMS, video, etc

.

BYO food and drink, and please don't leave a mess.

Practising 'social distancing' too

Thank you kindly, Arjay Martin.
This was followed by the first Freedom Rally in the USA on the 19th of April.
There was one held in Melbourne, Sydney and Brisbane on the 10th of May. This was reported on by the ABC.
Two men were arrested as organisers of the protest.
One was Fanos Panayides.
This is the other guy, his name is Craig Cole but he also goes by 'Pitbull'.
Craig Cole is the Victorian State Co-Ordinator for Ricardo Bosi's Australia One party.
Also behind the organising of the protest was Letisha Malakooti, she owns a company called Black Sheep Cyber a digital marketing company, or a 'specialist paid ads agency' as it states on their website. She live streamed the protest.
Look who is there 'covering the event' with her baby.
Mrs Adam and Weave barber shop Jomana Najem.
According to Raph and Fanos when re-telling the story to each other on their podcasts, at this protest Fanos met Raphael Fernandez and they stayed in touch. Just an observation listening to these guys speaking to each other on podcasts is that although Fanos was arrested as a protest organiser, when speaking about it to each other they speak as if he just went to the protest and was arrested. Which tells me that either the cops and media got it wrong and framed him or there is reason to suspect their story might not be as legit as they say.
Also, listening to more of Raph's conversations (which is really hard to do) the story actually changes and he says he approached Fanos online and asked to help moderate his FB group, 99% Unite. Both their personal pages were banned from Facebook in July.
There was another protest on the 30th of May. This was held by 'Wake Up Australia'
But we had we opened back up so the general public wasn't too interested anymore and the noise calmed down.
Pretty much as soon as Melbourne went into lockdown for the second time though things started heating up. The period from July — September could be thought of as the incubation period for the Freedom Rally movement. Looking through we see a mixture of people all trying to get something going, the difference this time is these people aren't your fringe dwelling conspiracy types like earlier.
Well, that is except for Becky here. We've seen her before. I blanked out her name earlier because I thought she was just a random Qanon nutter and she may well be but it turns out she features a bit more than just on the first few posts from End The Lockdown Australia.
We weren't even in proper lockdown yet and Becky was already protesting. If we have a closer look at her activity in the group it seems she was also posting just plain fear mongering stuff constantly. The first grab was taken on a recent journey through the group and the other shots were taken in October 2020 hence the different surname and profile pic but it is the same account.
I really want to say she is just a passionate citizen that is ill-informed but I picked 3 random accounts behind some of the initial activity that stood out in this group, one was Donald Blake, the other was that guy that works in data analytics and systems in the defense industry and then the other was Becky here. I had no idea who any of them were at the time.
When she talks about things it seems to me that she speaks like she is familiar with these government departments. All the spelling is correct, grammar and punctuation. She is educated, you can tell the difference between her and other random people posting in these groups.
As you can see below, she is spreading stuff from 'Voice for Victoria'. On it from very early on. Doesn't really mean anything but still shows she is in the loop from the start.
Sifting through my screenshots, another provocateur that stands out in these groups was this guy who literally only made these few posts and one comment early on, trying to get people to go stick up for a Liberal MP, blatant fear-mongering and pumping up / introducing people to Rachel Baxendale.
He's a Real Estate guy and runs this website.
Plus your IPA / Victoria Forward trolls constantly pushing their narrative throughout. You can spot them from the overlay on their profile pic with the 'Free Victoria' graphic, also they just post memes and if they comment it is really overly aggressive.
Worth noting that this Free Victoria overlay originally had the Victoria Forward branding and Reignite Democracy but changed to just Reignite Democracy at some point.
It seems obviously ridiculous but don't underestimate the power of the affect heuristic on people encouraged to ignore official news sources and then being fed this messaging all day every day while stuck in lockdown. Something else to note on this one is the focus on Anastacia Palaszczuk, we saw that in the early memes from the Dictator Dan groups as well.
From July 24 we have
Reignite Democracy springs up, looking to hold a protest but also as the same time making it clear that they do not want to have anything to do with protests.
Digital Warfare is created and a large and highly active group is created away from Facebook where people are instructed to comment on various news articles or other comment sections (Google reviews of Dan Andrews included) and unleash their hyperbole. Presumably it was mostly to remind everyone of the 800 people Dan Andrews killed at every opportunity.
Real Rukshan appears across various platforms ready to offer his analysis of every media report on the movement and cherry pick his own footage from live streaming everything they do to show how the media 'lies'. Also conveniently produce any video stuff they do that is more than just a phone stream.
Voice for Victoria is created.
Donald Blake is created.
Marty Focker launches his YouTube channel (now deleted) with a video of himself being arrested without a mask. The Daily Mail writes a story about it.
Avi Yemini stops using his website.
The next week Monica was already organising a protest, this one being 'the first ever' livestream protest.
She had a very clear objective
It was a hit and she kept up the momentum by organising another one straight away.
This protest was being promoted by the other admin of Daniel Andrews Resignation, Jo Bo.
If any account here is Edward Bourke of Vic Forward I would be putting my money on Jo Bo. There is some other possibilities, but I just get the Bourke vibes.
At the same time we have some people over on End The Lockdowns Australia also plotting the best way to do an effective protest. This includes the aim of incorporating all views in order to get numbers.
Notice Becky there keen from the get go. No surprises there.
I know we've backed over this stuff a few times now but it is important.
Reignite Democracy starts a nightly show on Facebook to replace the commonly watched news program 'The Project' which over time morphs in to a longer form podcast type discussion thing called Discernable, then Morgan C Jonas appears with the MCJ report to provide 'Investigative Journalism' so these people who don't watch the mainstream media and are fed lies and conspiracy theories all day can feel like they are well informed about how getting a PCR test means the Chinese Government owns your DNA.
They think of Dan Andrews as this bumbling fool of a caricature in the countless memes they see every time they open their phone. Meme pages spring up that literally just put words in his mouth and to these people he may as well just be saying it. Imagery of Nazis and cancer inducing vaccines are mixed in with all this in this cesspool of Qanon-laden, Trump loving fear-mongering across this vast network of Facebook groups each with thousands of members, all coming from an understood baseline reality that covid is a scam.
Leading up to this the rhetoric coming from Sky News could most easily be described as a step toward this and this period of time was the most views Sky News had ever had.
Once this swung in to action they very much fed off of each other.
There was more characters adding to the different layers of stuff going on, Lizzy Rose and the kids in tunnels, Serene Teffaha and her class action, G&B lawyers telling people they don't have to wear masks and so much more.
Wondering why Melbourne was disproportionally hit with Covid and lockdowns? There's your answer.
Along with this you have what appears to be some sporadic anti-vax, anti-mask, anti-whatever groups trying to do the same. While you can safely label the group we are looking at as the 'right wing' side of things, you could call the anti-vax stuff the 'left wing' side. Well you could have initially before this lockdown finished and the anti-lockdown people needed to stay relevant.
It appears to me that the main 'representative' of this side of things in Victoria is Matt Lawson.
He has been described from various people around the movement as 'off with the fairies a lot, a total wacko' and 'who they call for an event or Zoom when the speaker numbers look low. Small following and tries to look like he's part of everything when he's just a pest'.
I've been in his telegram group for a while and he really just sucks.
This is the type of content he pumps out.
He appears on these zoom streams alongside Pete Evans every now and then. This other guy in this shot I presume from looking at him is a sovereign citizen type but I don't really care to find out. His name's Zev.
I think they are Matt Lawsons interviews but his channel was pulled at some point so now copies are just scattered around the internet.
So speaking of Pete Evans, lets quickly have a little bit more of a look at that whole side of things.
There appears to be a bunch of narrative controllers coming out New South Wales since early on. Pete Evans, Riccardo Bosi, Joel Jammal, Jamie Mcintyre and Dave Oneegs. Im sure there are others but these are the main ones.
Jamie Mcintyre runs the Australian National Review and through that he hosts 'The Mcintyre Report'. To save a long explanation it can best be summed up as a conservative fake news conspiracy type website. Think Britebart but more bullshit and crypto. I came across Mr Mcintyre at this time through an Instagram video that somehow appeared on my screen of him explaining how Melbourne is now run by Soros funded safe cites NWO communist police.
Dave Oneegs writes for the National Review. He got a following after having a rant in a video he put on Facebook about Covid being fake and 5g being deadly way back at the start, helped organise the initial protests and joined in on the first podcast with Raph Fernandez and Fanos Panayidis which went Viral.
Pete Evans. Well uh.. yeah. There's something up with Pete Evans.
I'm not gonna get into it because I don't know what it is exactly but let's just say I know and love some pretty out there characters but yeah, Pete and his wife are next level. Earlier this year he announced he would be running for the senate in the next election with The Great Australian Party.
The Guardian wrote a piece about him in May 2020 that I think sums up how he went on to become such a key part of the anti-vax movement.
"While on the face of it Evans' departure from his $800,000 a year MKR gig looks like a personal failure, Evans is on track to becoming far more famous and influential outside the mainstream media than within it.
While MKR and his restaurants made him well known in Australia, global recognition has come from leading a community that seeks to challenge orthodoxy.
This community has the potential to expand during the pandemic and economic downturn, according to Dr James Rose, a social anthropologist at the University of Melbourne.
"When you have a population-wide crisis such as a pandemic, people whose idea systems are fragile can be driven to act out of fear. The run on toilet paper and panic buying was an expression of that. Conspiracy thinking is a consequence of increased fear when people's idea systems break down,"
"Excessive and unreasonable conspiracy thinking arises when some people attempt to fill gaps in idea systems that are breaking down. Their existing ideas no longer help them understand a changing world, so they look around for new ideas to fill the gaps."
Years in the public eye have meant that Evans has already built a solid following. Now, as his message is increasingly unorthodox, followers aren't necessarily being repelled by Evans but are supporting him, says Ferrier.
Ferrier, who has also worked as a cult buster, says: "Everyone who has a cookbook in his house is one step closer to believing his bullshit.
"There is a massive difference between having a cookbook and believing in the conspiracy theories — but there could be lots of stepping stones on the way. He's a judge on MKR, you try his paleo, you start following his social media or his podcasts and the conspiracy theories get to you via these channels. It's called the foot-in-the-door technique — as soon as you've listened to a few sentences then you'll listen to a few more and then step by step you'll start believing in something you once thought was absurd. He's like a classic cult leader."
Evans also "cleverly" selects big targets — the medical establishment, the media, "the government putting fluoride in the water" — and "taking on these big institutions gives him bigger standing", says Ferrier.
"Conspiracy thinkers often seek out explicit group membership in order to build a stronger sense of their own identity. They are trying to make sense of their changed environment in an immediate way by imagining connections between themselves and others, in an effort to feel safer and more in control of a confusing situation. Sometimes, a sense of superiority can also pervade the identity of conspiracy-based communities. "For some people, positioning themselves above others is a source of reinforced identity — and Pete Evans and his community are very explicit about it — they believe they are better, more pure, that they are fitter and more active than other people. Pete Evans is a businessman — he promotes a brand which is based on creating imaginary hierarchies in society — so he sells the idea that you can be superior to other people if you follow his diet. For some people this is reassuring."
The feeling of superiority can also mean that people who attack the ideals of the group are dismissed as unevolved, brainwashed or sleepwalking — thereby cutting off the circulation of any meaningful debate or dissent.
Ferrier believes Evans' power is increasing. "It depends what's driving him, but the more influential he becomes, the bigger the harm."
In many ways, Evans is tapping into a prevailing mood — anxiety, confusion and distrust of authority.
"I think he's always had the ability to have the taste of popular culture — ever since Hugos. He understands mass consumerism. Selling pizza for $35 and selling his theories is still part of the mass consumer mindset continuum," says Ferrier."
Riccardo Bosi has retreated from all major social media platform and moved to Rumble where he communicates directly with his followers on a regular basis. He deserves a lot more space here, out of all the people mentioned, all the stuff I've seen, much of it a huge concern, Riccardo Bosi is by far the biggest worry. Hell, I'll just flat out say it — Riccardo Bosi is a traitor to this country and a terrorist. I suspect he's still working in special ops, I really hope it's privately and not still for the state.
Staring lovingly at Lt Col Bosi there is Joel 'The Eyebrow' Jammal (I'm allowed to call him that on account of my own eyebrow which I don't manicure). As mentioned earlier, after parting ways with Riccardo Bosi and moving to working with Craig Kelly on his social media he has now joined on as part of Turning Point Australia.
Turning Point is another outlet, funded by the Koch Brothers, that is a part of this Cambridge Analytica web of deception and is used to bolster their campaigns and ideology in general. It was soft launched at the end of 2020 but really swung in to action earlier this year and is run by former head of the Gold Coast Young Liberals and staffer for Andrew Lamming, Barclay Mcgain.
Andrew Cooper, who has also helped launch Turning Point Australia, heads up Libertyworks.
Libertyworks the Australian version of Freedomworks, the conservative and libertarian American advocacy group, funded by the Koch family, that trains volunteers to assist with campaigns and encourages them to mobilize fellow citizens and their political representatives.
Guess what? Freedomworks ran the #reopenamerica rallies in 2020 along with CNP-action, the activism arm of the Council for National Policy and The Heritage Foundation.
Also, Only a few days before writing this the FBI arrested a Freedomworks staffer for storming the capitol on January 6.
Libertyworks describes itself as 'investing in people, projects & causes that expand liberty.'
They are a legitimate, active and seemingly well funded organisation out of NSW who don't appear to do anything outside of running the CPAC conference. They did put on a conference called 'Libertyfest' 3 years ago where they had Daisy Cousens as a speaker. Daisy Cousens is part of the Q Society, as well as a writer for The Spectator and Quadrant.
As mentioned earlier, Quadrant is a conservative magazine that was set up by the CIA to push propaganda as part of the Cold War.
Anyway, back to the protests.
In June there were further protests.
The woman speaking goes by the name Jaquie Dundee.
This time the protest was live streamed by the guy who runs a really heavily 'everyone with authority is a pedo' and anti-lockdown themed Instagram page that is an offshoot of Wearechange.org. Plus he hosts a podcast on Youtube.
He has a nice Aussie touch to the logo.
Below hosting one of his podcasts alongside a whole cast of questionable figures in the local conspiracy scene. Notable mentions to Matt Lawson, Eilish De Avalon and Karen Brewer.
The guy behind Wearechange Melbourne is Jeff O'Toole.
So we had our online protests in August then various chatter around the groups about organising a real one throughout the rest of the month and there was one organised for September 4, Australia wide. This was organised by Dave Oneegs, the Melbourne Organisers were Raph Fernandez and Fanos Panayidis. The description is just littered with Switch-throws.
It was looking to be a bit of a dud but a bit of outrage was stirred a few days prior due to the arrest of a bloke for being at a party at his neighbors house.
In the footage you can see they were clearly baiting the cops. It was just the two of them and a kid, in the front yard of the house with a sound system pumping out to the street and a smoke machine. Marty's friends name is Steve Booth but we'll call him the Flag Guy.
This protest was held at the Shine of Remembrance. You might have seen this image doing the rounds after the events that unfolded in September 2021, it was actually taken at this protest in September 2020.
This protest was covered by Mrs Adam and Weave, Jomana Najem, as well as Avi Yemeni.
The following weekend we had the first Melbourne Freedom Rally
Again, splitting in to local groups. This time from the get-go.
Now, you might have heard in the media over last few months about how these protests are world wide protests and come from a group out of Germany. It is used to dismiss them, as well as the label Nazi (which is actually a fair label but also just triggers the vast amount of people caught up in this that are not Nazis). It is only half true and if I'm honest it is lazy journalism on behalf of the media. That's giving them the benefit of the doubt. We deserve better than them.
The world wide demonstrations out of Germany only started on the 28th of February 2021. The Melbourne Freedom Rally started on the 12 of September, 2020.
But the worldwide Freedom Rally came out of America, as we touched on earlier the open up America rallies became the worldwide freedom rallies, run as a collaboration between Freedomworks, CNP Action and the Heritage Foundation.
There is further detail on how much of the protests early on were funded by the same network of Right Wing mega donors that feature in the web of Cambridge Analytica.
There was a 'Liberty Rally' held in Auckland the same day. Unsure if it is related but the people behind it are pushing the same stuff and have started doing a similar thing with a Kiwi version of Monica Smit but seeing as there hasn't been a prolonged lockdown in NZ they haven't really kicked off and gone into full swing. Also they probably have much less funding. I've just gone to find them to get a screenshot and their website doesn't seem active any more and the home page doesn't load. There is also a new counter website that shows up as the first search result. They had videos on Rumble that I can't find any more, also I had a friend who was pushing their stuff flat out and I went to see if I could find the clips on her page and her Facebook page has been removed. There was also a Freedom Rally in Montreal.
In the Melbourne Freedom Rally announcements page they claim to have organised the September 4th protest also, but the telegram group wasn't created until the 11th of September.
The messaging from the group is the same rhetoric as in the anti-Dan Andrews groups.
'This is powerful, share this around'.
It's a clip of a speech from Michael O'brien.
Nobody has ever said that about something Michael O'brien has said.
There's your proof. This is astroturfed. (Joking.. kinda not though)
Above is a very common thread. Melbourne has been chosen as the testing ground of the New World Order. It is repeated again and again from these people and the suckers that follow them. I think it's a switch-throw. A naïve one, but a Switch-throw never the less.
One has to ask the question though, why has Scott Morrison used that phrase 'New World Order' a whole lot over the last year. It serves no purpose other than to fuel conspiracy.
Basically, the things they write are the words you would want to hear if you had been sucked into a Dictator Dan group for the last month or so.
There was a protest organised for the 20th of September by another group called 'Guardian Angels'. It was shared in the Melbourne Freedom Rally announcements page.
The smiley face on the flier tells me that it was a collaboration between the Freedom Rally and Guardian Angels. They continue to share their stuff to this day and Guardian Angels telegram page is still active and still appears to be involved.
This protest didn't get the traction they desired, however.
The next day they are promoting Digital Warfare. Really warming up for that omnibus stunt.
Followed by the image on the right which is a fear-mongering, out of context and hyperbolic description, followed by a clip from the IPA. Specifically, from Gideon Rozner.
Following this and seeing as we were in lockdown and people were hesitant to travel to the city they decided to try and organise smaller localised protests all to be held at the same time. They had 2 weekends of this. I drove by my local one seeing as it was not even 1km from my house and there was no sign of it. Thinking back to the End The Lockdown Australia group, our mate Becky (and I suspect many others like her) was ramping up the fearposting around this time too.
The next sequence of events get really interesting. The second lot of local protests was on the 10th of October. The night before on the 9th Sky News ran their 'expose' on the hotel quarantine beat-up, by none other than the female Tony Abbot, Peta Credin. That morning was the morning that Credlin appeared at Dan Andrews press conference demanding to see phone records.
It was next-level shit.
As in, there's shit journalism and then there is this, a whole new category.
That's being nice. Talk about fake news, she's conflating NSW security guards with Vic security guards because there was actually nothing there for her to cling on to and an 'exclusive' chat with the guy who owned the Security company at the center of the whole thing that revealed nothing but a guy sad his business name is out there. That's just from memory from watching it a year ago, I'm not doing that again.
This right here I think is maybe the most important little detail of this entire thing. The day after this Credlin stunt in the morning leading up to the next round of local meet ups, which as you'll see was the beginning of a very large 2 weeks of stunts and commotion all building up to the next major protest, The Herald Sun shared the locations of the meet ups on Twitter.
The next day, day of the local protests, we can see a video of the billboard plane taking off, shared directly to the Announcements group by the Melbourne Freedom Rally admin.
Digital Warfare, or what remains of it which is an Instagram account run by one of the girls, actually made this post 20 minutes ago as I am writing this.
If you know what? That you crowd funded an undisclosed amount of money for this and refused to reveal how much it ended up costing?
Massive props to Lucky Lance who was out there calling this out as it happened.
It was not a popular opinion from the looks of it
Now, I know what you're thinking.. 'What's Becky doing though'.
She was running for major.
I don't think the meet up's were a massive hit, but it gave local groups of people a chance to meet other like minded people and network, empowering them to then go back and spread the good word.
Straight away another protest was announced, this time for 2 weeks time.
Then 3 days later we had the Omni-bus being paraded around the city and hyped up all week as well as documented / streamed by the entire group on their respective pages, aside from Avi but including Sky News.
Then a fancy package was put together by Real Rukshan for the Omnibus tour of Melbourne which was shared around widely through all the groups and pages.
Notice Rukshan when posting his video of the bus says 'We have big plans for this bus', on a Reignite Democracy video that he made. He wasn't the only one making this post.
There was actually a Freedom Rally in the USA held that same weekend in California called…
Then we had friend of Jason Wood MP, Harry in Berwick opening his store, reported on by Avi and Monica Smit, also hyped all around and reported on in the actual media.
They then visited another business that was opening up, a dance studio in Moorabbin. This was just a legitimate business duped into opening by their astroturfing. You can tell because it got no hype and nobody else was there. These guys were wearing the 'Let Victoria Work' T-Shirts which were being sold by Reignite Democracy and sponsored by Jim Penman.
Then on the Saturday Adam and Weave barber shop opened up claiming they can't do lockdown any more. Which is no wonder, having only opened the salon in lockdown. Avi was first on the scene to get the opening shot, all the various random anti-vax and Covid denying crew were there. The Flag Guy, Peter Liddle the crazy anti-vax lawyer, streaming on their phones and the Omnibus paying a visit and Monica getting out to Interview the salon owner, who was the person who stood up to do Monica's role initially and only 1 month earlier was covering the protests with a make shift news outlet to support it.
All this saturated social media throughout all the huge number of groups and community pages infiltrated by the Victoria Forward trolls and other people encouraged to share to these pages from the core groups plus mainstream media coverage.
The first person to get a haircut in Adam and Weave barber shop was Flag Guy.
So basically, to spell it out, the sheer saturation of social media and the muddying of what was already a fairly murky situation was leading people to these guys who would then all lead to each other, getting people into their closed groups and pages across multiple platforms and surrounding people in an echo chamber.
In the lead up to this week and throughout, Digital Warfare's Instagram page looked like this.
Remember also that the whole premise of this 'Digital Warfare' page is for people to spread these memes everywhere they can. Also note sharing Gideon Rozner.
On Telegram Melbourne Freedom Rally is posting stuff like this
The following week this truck started appearing around town
As the girls have pointed out, this was put on by Marty Focker, Rukshan and the Freedom Rally Group. It was documented by Rukshan, promoting the Freedom Rally and organised by Marty Focker and Flag Guy.
I presume Marty Focker is friends with this guy
This is a shot of the bus from a video on Mr Focker's Youtube page.
This bus, promoting the protest that weekend, spent the week flaunting itself around town and keeping up the anger.
Meanwhile the media is reporting on the other sporadic businesses that are deciding to follow their lead and open back. we are seeing video packages of the stunts shared around every day and of course throughout it all..
All this would have come across the screens of millions of people in Melbourne, all locked in their homes, watching the numbers grow every day unsure when it will end, confused and scared of an uncertain future.
Not from the actual situation, but from the constant fear-mongering coming out of these people and their related social media pages and groups.
Throughout all this we have Victoria forward pushing the most paid ads they have ever run.
So after a weekend off to pull their stunts people were sufficiently riled up for the next protest which was not a localised one like the ones before but 'The Big One' booked to be held at the Shrine.
And everything fell in to place perfectly.
My favourite shot of this protest is the one from Sky News that we covered earlier.
Circled in this video by Rukshan from the left is Media, Jaquie Dundee, Flag Guy, Harrison Mclean, Media, Topher Field and Monica Smit.
The first two photos from above were from Marty Focker.
So let's just take a minute to dive a little into this Focker.
He stands out. From outside it seems like he could maybe be some random conspiracy guy who linked up with these guys or is trying to get in on the action like Matt Lawson, but his pages (that haven't been taken down) became active on the 14th of August. There is also gaps. Most of his social media has been removed by the platforms. He has a Youtube page which is a restart. He is banned from Facebook. His Bitchute page still has many videos from the 14th of August 2020 onwards, even the September 4 protest, but is curiously missing the whole month of October. As is his Instagram page. He shares Reignite Democracy and Digital Warfare stuff, has had videos produced by Rukshan, documents every protest and has been featured in reports for Rebel News and was mentioned by Rowan Dean on Sky News in a rant about the Police after he used Monica Smits arrest as the prime example of what he was talking about. He was referred to as a Cameraman.
And he was the guy who got arrested after he pulled the party stunt in Flag Guy's yard to bait the cops the day before the first rally.
He has a bunch of images floating around out to dinner with the whole crew, yet you rarely hear about him. On his social media channels he posts footage of him cruising around at the protests with all the guys.
The one social media platform he still appears to have all his videos still on is Odysee.
It goes back before Covid and it appears that he was travelling overseas for a while up until March 2020. He was in America in March and May 2019 and early 2020 he was in Russia then Italy on the 29th of February.
He's been arrested many times
He just stands out, I don't know why, he just does, he's just always around.
Above is the girls from Digital Warfare along with Harrison Mclean who runs the Freedom Rally pages and Marty Focker circled all hanging out at Raph Fernandez's launch of his 'Beleachi' range of fancy rocks. 'Beleachi' doesn't mean Belly Ache in Spanish, it is a mixture of the words 'Believe' and 'Achieve'. The T-Shirt the man next to him is showing off is sold by Fanos.
I just went back to grab the photos I came across only 2 days ago on Instagram and they are nowhere to be seen, completely wiped. Luckily, I did screenshot one. In it you can see Marty Focker, Mel Ann and Anthony Lev.
This one above has Mrs Adam and Weave on the left with Marty and Anthony Lev on the right, we'l get to Lev in a bit. I don't know when it was taken as I found it in a Youtube clip.
Above is a shot of his with Flag Guy and Mel Ann. Comment from Anthony Lev before he had even appeared at the protests as any more than an 'attendee'
Here he is alongside We Are Change Melbourne, outside court to support Peter Little
We are change Melbourne is a pretty interesting one, we touched on him earlier but a here's a little more info. So as we saw he was documenting protests I didn't even know happened in June 2020.
Like Marty, he appears in the background a bit. He was promoting and documenting the protests in June, then he went silent and wasn't amongst the protests from mid September through to the start of 2021 when he started pushing them again.
He Interviewed another key member of this group, Nick Patterson, back in May 2020 on his podcast
He also does protests on his own or in small groups at vaccination hubs.
and uh.. Just really has a knack for being in the right place at the right time.
This guy is a key part of the deeper conspiratorial layer of all this and seems to be the link between these 'Journalism' types and the freemason pedo conspiracy types. His little clique appears to be Peter Little and also this woman named Jaqui Dundee who MCs all the rallies.
Next protest was November 3
Covered by Avi and Monica.
Plus Rukshan.
Appearing as an 'innocent protester being arrested' in many Facebook clips around the protests and other stunts done by these guys is Anthony Lev. Full name Anthony Levchenko.
He did a similar stunt at a protest out the front of Dan Andrews office but it seems all that footage has been erased.
Above he is being arrested at the November protest. After being marched through the crowd past all the cameras he stops for an interview with Monica Smit. The police happily stand there for the whole interview until he is done and then walk him off.
Yeah, I don't know what's going on there.
He's been served with a letter from police multiple times in the lead up to a protest, warning not to attend. He just tells them the letter is trash and not to leave that trash at his house then bangs on about enforcing Tyranny. It's basically the exact same thing that Marty Focker does.
You can recognise him in any protest videos from December 2020 onwards from his 'Don't tread on me' flag.
Also his doormat says something about not coming in without a warrant.
He sounds badass on paper but it doesn't really translate. He lacks conviction.
In more ways than one.
His instagram gives a different picture. In 2017 he was playing yazz at westfield Doncaster
I've got nothin' against yazz tbh. In fact I'm listening to yazz as I write this. Sorta.
He seems to just like taking photos of food. He was in Tokyo until March 2020. Was in Melbourne in June 2019 but then he is in New Zealand, Korea, Hong Kong, Iceland and Scandinavia. I can't be assed going though it too much though, there's probably more.
No travelling lately though for obvious reasons. Just enjoying fine wine at home.
He put himself on IMDb after speaking to Alan Jones.
He has deleted his Linkedin page (as I have just found out) which is a shame as it showed that he runs an Events company. I can't remember the name, blue something events maybe. Either way, I presume this is what he is doing. Every one of these protests has a stage where people speak. Even when he has received a letter from the police saying don't attend the protest he is still there and there is always a stage waiting.
Looking to keep up the momentum, the next protest was at the start of November.
Let's just look at how to got to this point through the lens of Zac Galloways Podcast.
Zac doesn't appear to be a part of this core clique, he isn't in any photos. He seems to be connected with Joel Jammal, Riccardo Bosi and Australia One. Although most of these guys appear to be heavily religious, according to their videos even Anthony Lev is a churchgoer. The church they filmed him arrested at is in his home town so he could be. Much like Monica and Morgans church, it is some Evangelical type, over the top weird church. It's called Revival and if we're just gonna be brutally honest the pastor, Pastor Paul, seems like a complete wackjob.
These guys have been using him to get the Christians on side.
But in his corner the most has been Mr "We are in the End Times' Zac Galloway.
As well as holding live stream prayer sessions, praying for god to guide everyone through this spiritual war in to the end times, he promotes the rest of the crew, live streams the protests and speaks at the protest. If you glossed over that hyperlink, I suggest you click it and watch his speech from the rally in May. It is incredibly lame and also terrifying.
Oh yeah, he's also a lawyer but keeps it separate to the movement.
As we touched on way back at the start, he switched in to freedom mode after having Joel Jammal on his podcast in August 2020.
Before then his podcast was kind of normal.
Then he had this one.
Followed by this on the 13th of August,
From then on he was all in.
Streaming from the protest, speaking at the protests, etc.
His rhetoric get's stronger the closer we get to the present day
Here he is protesting with Mel Ann and Raph Fernandez over the RSLs decision to not hold a mass gathering on ANZAC day at the place they have been holding their mass gatherings throughout the pandemic.
Yes Raph and if any of them had made it to today they would be dying from yours.
So they had the protest in November.
Promoted online and off
Rukshan covered it and made a nice cinematic package about it to show the unprovoked, extreme force used by the cops.
But if you watch Marty Fockers unedited footage it shows plenty of taunting the police in the lead up to the force.
Worth mentioning Marty also uploaded some of Rukshans clips to his page early on in the piece.
Following this they announced the next 'big one' for December 5th. In between we had some local meet ups scheduled.
Shrinking as the weeks go on it seems.
They don't share much outside of promoting the protest in the Freedom Rally announcements page, but what little they did share looked like this.
It's a movement really starting to clutch at straws without lockdowns and with no vaccines, but still just promoting only others in the clique and repeating the rhetoric that is going on in the Facebook groups.
Meanwhile you had Pete Evans throwing out this
This time the next 'big one' was Australia wide. The flier on the left is the one that went around the groups.
They think they are responsible for the easing of restrictions.
They claim 500 people attended.
Speaking there was Jeff from Wearechange Melbourne.
Here is the cops moving them on. In the shot is Flag Guy and Mel Ann. Video by Marty Focker.
The rest of the gang weren't there, they were setting up out front of the US consulate. which is where these guys marched to meet them for a Trump rally.
Anthony Lev on the left, Flag Guy speaking and Morgan Jonas holding his flags. Covered by Rukshan.
The turnout was poor no matter how much they spin it.
But they kept moving forward with a bunch of local meet ups.
Week off for Christmas, then.
Also, with the resurgence of some Covid cases in the community they got ready for anything.
But the sad truth was that their movement was dying. That didn't phase them, they knew more lockdowns would come, plus they still had vaccines to protest.
And it didn't matter if people didn't show, because they already had thousands at home feeling like they were there because Rukshan live streamed ever single one.
We're not even in 2021 yet but we'll have to leave it here for now, she's been a long one.
CONTINUED:
'No light at the end of the tunnel': a protester speaks outside Victoria's Parliament
Back in Melbourne, Erin Pearson is reporting on the protests outside Victoria's Parliament.
She spoke to Melbourne woman Mel Ann, who has been attending COVID-19 protests for months. Ms Ann said there was a level of desperation that was drawing in more Victorians to come along.
Brought to tears on the steps of Parliament House, she said she was motivated to protest by lockdown restrictions that kept her apart from an unwell family member, and a subsequent snap lockdown that saw an 11th hour slashing of permitted funeral numbers from 50 to 10.
"When our government's restrictions prevent us from visiting sick loved ones, it's too much," she said.
"The [pandemic] bill makes it seem like this will be never ending, like there will be no light at the end of the tunnel."
Ms Ann, a former banking industry worker who is known online for encouraging people to spam media organisations, also urged Victorians to listen to the stories of protesters and not to label everyone as anti-vax. She said unvaccinated people were living under tough restrictions, such as being unable to visit certain shops, while others had lost their jobs.
RELATED ARTICLE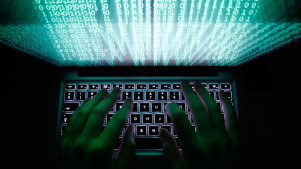 "There are some in the crowd that get too rowdy, and that destroys the messages of others. But it's easier to label people as crazy than to listen to them," she said.
"We've now got this notion that anyone who chooses not to be vaccinated is wanting to cause harm to other people, or that they're not good people. We're here to stand up and show the government we want to participate in democracy."
Under the Victorian government's proposed pandemic laws, the premier and health minister of the day responsible for declaring a pandemic and issuing health orders, not the chief health officer (as is currently the case in Victoria).
Victorian Health Minister Martin Foley says the legislation would be an improvement, and more transparent, than existing state-of-emergency laws in place in other jurisdictions such as NSW. Others have concerns that the bill gives too much power to politicians.
By Erin Pearson

CONTINUED:
Prominent 'freedom' protesters back Craig Kelly and Clive Palmer
Some of Australia's most prominent "freedom" activists involved in the protests unfolding in Melbourne plan to stand for election alongside former Liberal MP Craig Kelly as candidates for Clive Palmer's United Australia Party.
A number of figures from the "freedom" movement – including one accused of inciting protests during Melbourne's lockdown – have also directed their support and large social media following to support Mr Kelly, who joined the billionaire mining magnate's party after quitting the Liberals in February.
Mr Palmer's party has received more than 1500 nominations for all 151 lower house seats and all Senate seats, and one political expert has forecast that the UAP could hold the balance of power in the event of a hung Parliament at next year's federal election.

NSW-based Mr Kelly, who quit the Liberals after being reprimanded for propagating unsubstantiated claims about COVID-19 and vaccines, has been campaigning hard in lockdown-fatigued Victoria in recent months.
Protests in Victoria are currently focused on the state government's pandemic bill, which would transfer public health powers from the chief health officer to the premier and health minister. Critics say the powers are too far-reaching and do not allow for proper parliamentary scrutiny of decisions.
Morgan C Jonas, a well-known social media personality in the protest movement and partner of Reignite Democracy Australia founder Monica Smit, is the most high-profile right-wing protester to announce his political plans with UAP.
"What we need is for real Aussies like you and me to get involved in politics. That is why I recently submitted my candidate application for the United Australia Party," Mr Jonas announced to thousands gathered at last Saturday's rally in Melbourne's CBD.
Mr Jonas said if he was endorsed he would "make it my personal business" to have "criminals like Daniel Andrews, Scott Morrison and Greg Hunt" removed from office.
"Who here is willing to roll their sleeves up and do anything it takes to secure the future of this country?" he called on the crowd, which cheered. "Who is willing to take action, get boots on the ground and play a role in getting them removed?"
Mr Kelly, who was appointed leader of United Australia Party in August, addressed the crowd alongside Mr Jonas last weekend, urging the crowd to help "kill the bill", referring to the Andrews government's proposed pandemic legislation and claimed he would "bring (Victorian Premier) Daniel Andrews to his knees".
Advertisement
Mr Jonas rejected any suggestions he was anti-vax, far-right or peddled conspiracy theories on his webcast which streams four nights a week and has featured guests, including Mr Kelly and Sunshine GP Dr Mark Hobart who is currently under investigation for issuing false vaccine exemptions.
"I've got nothing against people taking the jab, but I'm strongly opposed to coercion, threats and mandates," he told The Age.
Ms Smit stands accused of inciting people via social media by encouraging them to attend anti-lockdown protests in Melbourne in August, including ones where police were injured - two criminal charges of inciting others to contravene the Chief Health Officer's directions and three counts of failing to comply with a Chief Health Officer direction.
She is fighting the charges and her next court appearance is slated for February next year.
Other right-wing 'freedom' activists who have been campaigning against the bill, which is now stalled in the Victorian upper house, have been promoting Mr Kelly or UAP to their large followings. They include Avi Yemeni, Mel Ciechanowicz also known as Mel Ann, Fanos Panayides, Romeo Georges, Dave O'Neegs and Simeon Boikov aka 'Aussie Cossack'.
Christos Harisopoulo, a 53-year-old semi-retiree from Melbourne's west who is known in online circles for his satirical "Senator Papahatziharalambrous" character, also confirmed to The Age he had submitted his application to run for UAP. He said his concerns were for "loss of freedoms and medical segregation" and mandatory vaccines, but said he did not believe in QAnon conspiracies, as others within the movement did.
Greg Barton, professor of politics at Deakin University, said the UAP's courting of fringe groups could prove a successful tactic in the event of a hung Parliament but would no doubt influence the entire political debate.
"It might be that some of these independents ended up in Parliament or it may be that it shapes the Coalition and their rhetoric," he said. "UAPs preferences are likely to flow to the Coalition."
Associate Professor Debra Smith from Victoria University, who specialises in extremist politics, said the effect of the mainstreaming of fringe politics was more concerning than seats in Parliament.
"The concern is around the approach to undermine trust in political systems, and essentially trying to actually critique the very system of democracy rather than work with it," she said.
"If they do get elected then they actually have to work with the system – and in a way that moderates the protest – but what we're seeing is this whipping up of this so-called 'end day' that we all have to stand up against. This doomsday rhetoric is existent through all extremist movements over history."
Mr Jonas' political bid comes a month after his fiancee Ms Smit announced her organisation no longer had plans to run as a political party and would throw its support behind Palmer's United Australia Party instead.
Ms Smit has an international following, recently appearing on prominent far-right American conspiracy theorist Alex Jones′ online show and released an "SOS" video where she called for countries to put economic pressure on Australia for its lockdown measures.
In a video explaining her decision last month to merge Reignite Democracy Australia with Mr Palmer's party, Ms Smit said Mr Kelly had been a mentor for her as far back as last November while he was still a Liberal MP.
"We've been in constant communication," she said.
She said while she "loved" Pauline Hanson and Malcolm Roberts, Mr Palmer's party was "just gaining a lot more momentum", and said joining UAP was a relief as it had more resources than her own organisation.
"Now that Craig Kelly and Clive Palmer are creating so much momentum with UAP. It just seems it seems like RDA Party became just kind of not as important."
Ms Smit said her organisation could support other small parties, in addition to the UAP.
"My message [to my followers] is I don't care who you vote for, as long as you don't vote for the majors," she said, warning Mr Palmer against sending preferences to the LNP.
"If Clive Palmer preferences the Liberals, he will lose a lot of support from his current audience," she said.
ABC election analyst Antony Green said it was unclear how the toxic week in Victorian politics, which has included threats aimed at MPs, would affect the lead-up to the federal election.
"I'm not sure how this will play out, I don't think the Prime Minister does either," he said. "Clive Palmer's been running a very strange anti-vaccination campaign, given we're talking about 90 per cent vaccination rates in this country."
"Last Queensland election in 2020 Palmer got virtually no votes pushing an anti-vaccine message," he said. "Legalise Cannabis got more than him with a fraction the budget."
Mr Green said Palmer's preferences were split down the middle for Labor and Liberal at the 2013 election, while last in 2019 he campaigned "ferociously" against Labor.
He said UAP's messaging was more important than who it preferenced on its how to vote cards.
"Most people never see their how to vote card - what matters is the message [UAP] get across," Mr Green said.
A spokesman for the United Australia Party said the party had more than 80,000 members, claiming it was "the largest political membership in the country" and was undertaking vetting and police checks of nominated candidates.
"We haven't decided on preferences just yet, but we have said that you can't trust the Liberals, the Labor Party or the Greens."
He would not reveal when endorsed candidates would be made public.
Mr Kelly did not respond to requests for comment.
CONTINUED:
Part VII — Worldwide
worldwide; adjective: So pervasive and all-inclusive as to exist in or affect the whole world.
'Lets say you're on the internet and starting seeing this blog here and this website here, you've never heard of it before but it looks kind of credible so you check it out and you start to see all over the place all these stories that you aren't seeing in mainstream media. Then you start to question 'why isn't the mainstream media talking about these insane stories I'm seeing all over the place'. Then, you establish distrust and once they stop trusting the institutions, the media being one of them, you've now captured them.
The reason that's important is that if I'm starting to think about things and I'm starting to see things that aren't necessarily the reality of the situation I am now behaving in a way that is fundamentally different to if I had known that this is fake.
When you think about what democracy is and what is important for the functioning of democracy, we need to all agree on what is real before we can have any kind of ideological debate. If we're living in different realities we can't talk to each other because we aren't seeing or hearing any of the same things.
Just because you don't see this on the internet doesn't mean it's not happening because that is literally what targeting is about. You don't see it, this guy sees it, this guy sees it, but you don't see it.'
- Chris Wylie, Cambridge Analytica
We looked at the clip containing those words earlier on, but it's worth backing over once more before we continue on our timeline.
So where were we?
December 2020.
Christmas was quiet for our protest loving activists/data collectors/journalists/cameramen/whatever people, but they managed to sneak in a low-key vaccination hub protest for the 28th.
In January they shared a list of every telegram group in their network.
But the movement was fading, lockdowns were a thing of the past. Desperate to keep momentum they were focusing on the media following the Jan 6 riots on the Capitol in the USA, as well as a healthy dose of messaging to remind people they have to fight.
On the 16th of January they held a 'Stop the Spread' march to stop the spread of media lies
This one was covered by Rukshan
Followed by the Australia Day parade which I guess was in its essence a counter-protest to the Invasion Day rally, which it ended up being.
All the speeches were captured by Marty Focker.
Streamed and documented by Rukshan
Avi was also there, getting arrested for being a pest to the Invasion Day rally, but clearly that was the plan. They had 3 cameras rolling.
Avi claims he was arrested for breaching the peace. He filmed himself in the back on the Police van pleading for donations to fight the charges, claiming freedom of the press. Interestingly, he flashes his new federal press pass to prove this.
Luckily, also there with a camera was Ton Tanuki and his anti-anyone-like-Avi gang YARD or Yelling At Racist Dogs to get some footage Avi might have missed.
In a Youtube clip about it Tom Tanuki points out that within 45 minutes the site was up on Rebel News. He also explains that Avi is never arrested, this happens so much that the cops just drop him off around the corner and tell him to piss off home. This is exactly what happened.
Then, on twitter, someone pulled up the metadata of the Rebel News banner pic and found that it was created 5 hours before Avi was even arrested.
This stunt is actually illegal. This shows that it was clearly premeditated, there was no legal costs because he was never charged with anything but because the fund raising went to Canada it's hard to say what agency needs to handle it. I'm not in the business of telling anybody what to do but I dare say if the the Cybercrime Center was alerted from enough people about this crime then they would act on it.
The Reignite crew seemed to be having some time off over Christmas and New year but were back in January masquerading as a news outlet.
They covered an anti-CCP rally on the 6th. For the record, I'm fairly sure it's the CPC, CCP is just the buzzword that the Right wing China hawks use. I will keep calling it the CCP as that's what they say.
Production quality and gear used has had a massive upgrade.
Also, back very much in the fold is WeAreChange Melbourne. He covered the December Protest
He then spoke at a Jan 9 rally called Aussie Patriots Anzacs Unite put on by Karen Brewer. I'm not going to get into her you can see her for yourself. Her vibes are basically everyone is Freemason Demolay Paedophiles. I don't have anything against Karen Brewer and I don't think she is in on whatever this is, if it is in fact anything. I think she is a woman who is genuinely outraged at the legitimate cover for pedophile activity that has existed in this country in the past. Unfortunately, I think she is being misled by the same forces involved. But that is another story. Kinda. That also doesn't excuse the fact that she is a psycho, she just isn't shilling for political points.
Interestingly, this was hosted by Jaquie Dundee.
The thing that stands out to me about this deeper conspiracy crew is that everything seems shot to be intentionally shit.
Having navigated my way through plenty of webcams, green screens and audio equipment in my time I just can't accept that you can always have the video shot out of focus or half pointing at the sky and have no idea how to fix it but always have the audio working perfect.
Ok, he doesn't always have the audio working perfectly but when the audio isn't working it's stupid stuff like only coming through one side when he's using a wireless mic and it's such a simple fix when editing that it just makes no sense.
He has a fair audience though, 6.4k subscribers at the time of writing.
The next big country wide freedom rally was booked in for Feb 20. This one is the Millions March Against Mandatory Vaccinations
Again, hype around it wasn't sufficient, but luckily they were about to set the conspiracy world on fire yet again after Avi attempted to attend Daniel Andrews press conference with his fancy new press pass and was removed by police. Rukshan happened to be at the park that day filming for some reason.
Again, the internet sleuths got to work and again, it was all covered in a Youtube clip from Tom Tanuki.
What they found was that it isn't actually a press pass, it is a National Visits Media card.
It is something that look like a Media Pass but the person who holds it doesn't have to have any other credentials. It was issued by the Department of Home Affairs. At the time led by Peter Dutton.
Duttons office was contacted regarding the attempt from Yemini to misrepresent his pass, and the pass was revoked.
It did not make a lick of difference.
The turnout at the protest was decent.
Speaking at and covering this one alongside Monica was Jeff from WeAreChange Melbourne. Fresh off the back of some hard hitting journalism.
Interestingly, a few days before the protest he shared this meme from Victoria Forward. He doesn't generally share other peoples memes.
I note that the footage going around afterwards in this protest and every protest, the Reignite Democracy footage shows a totally different side of the protest and people involved than the stuff uploaded to WeAreChange.
This is how the deeper conspiracy stuff is seeping in to people who may have just joined in out of frustrations from lockdown or the anti-Andrews rhetoric spread by these guys. On the surface they are completely separate cliques but at the rallies they are all in this together. Anyone that comes is exposed to the conspiracy stuff because alongside the people they have come to see talk you have this guy, Peter Little, Lizzy Rose, Karen Brewer, Jaquie Dundee and the others in their crew. While people outside of this echo chamber might see this guy and the other related pages and instantly dismiss it as ridiculous, at this point many of these people have had the seed planted in their head 6 months prior thanks to the breadcrumbs laid out in the Facebook groups. Being exposed to someone speaking about this stuff on a stage to a crowd is much more potent than some memes.
On another note, every protest since the start has been MC'd by Jaquie Dundee.
Jaquie Dundee (I believe her real surname is Muller) has no online presence (that I can find) outside of a Youtube channel and her Instagram.
Her channel was launched on the 13th of August.
Looking through her Instagram we see stuff like this
There isn't much that gives away where her allegiance lies, however. But if we keep scrolling all the way back to early 2019 we find this
So that's Pete Evans, Arjay Martin who threw the first initial protest and Jaquie Dundee all under the banner of the Great Australian Party.
Following the February rally, new local meet ups were announced.
O'Toole and Von Lieshout.
I mean, come on.
Tim Wilms is from the far-right news outlet 'The Unshackled'
So up until here we have 3 separate protests. They work together as one in between the protests and attend all of them together. There is the Melbourne Freedom Rally, Wake Up Australia and Millions March against Vaccinations. You also have related movements like Guardian Angels and Convoy Liberation which just sort of merged into the Freedom Rally but the Freedom Rally now joins up with the World Wide Rally for Freedom and they start these events. Confusing, because they already were doing this early on, but that didn't happen I suppose and we are trying again. This one they say is run by a group of conspiracy theorists out of Germany.
And that is totally cool cos it's not like a group of conspiracy theorists out of Germany have ever caused any problems.
So now the 'Big One' every second month is officially synched up with a worldwide rally.
This is also when Reignite Democracy made the jump to forming a political party.
Some images shared in the Melbourne Freedom Rally telegram group from Reignite Democracy and Mel Ann from Digital Warfare. They created a new hashtag for this. #wearecoming.
The launch of the party was part of a protest regarding vaccines at the office of Greg Hunt.
The next big one was booked in for March
Not promoted on any other main outlet promoting the Reignite Democracy #wearecoming protest at Greg Hunts office was the list of speakers, but we can see them in this post from WeAreChange Melbourne.
Very curious, seeing as there is no overlap from most of these people with Monica and Morgan on any of their online stuff, yet here they are side by side on stage speaking at a protest, as per usual. Not just any protest, the launch of Reignite Democracies political party.
So I guess at this point we should attempt to label the crews to make them easier to refer too.
So your core crew, the 'overt' or 'above ground' crew if you will, the Reignite Democracy crew which at this point has branched out in many different directions, all blooming with their own little cliques and with the heavy social media presence consists, at it's core, of:
Victoria (Reignite Crew):
Monica Smit
Morgan C Jonas
Avi Yemini
Rukshan Fernando
Matthew Wong (Discernable)
Topher Field
Emily Coltrain (Voice for Victoria)
Zak Galloway (Running from Comfort)
New South Wales (and QLD) (A1/UAP Crew):
Riccardo Bosi
Joel Jammal
Romeo Georges
Craig Cole (Victorian head of Australia One)
Barclay Mcgain (Turning Point Aus)
Craig Kelly
George Christenson
Pete Evans
Jamie Mcintyre
Dave Oneegs
Once you follow two or three of these accounts the algorithm starts working away, suggesting you follow others in the echo chamber. For example, if you watch one of them doing a live video, it will auto play on to a Joel Jammal clip of Riccardo Bosi or something from Zac Galloway, depending on which character Facebook determines will resonate with your other interests.
Then you have your sort of middle crew running the protests and the telegram groups. These guys are kind of hidden away but in plain sight and front and center at the rallies. This is by no means all of them, but these are the main people involved in Melbourne.
These guys are where people trapped in the echo chamber are led to and also the people helping them behind the scenes or still uploading videos but in a more low key way.
Freedom Rally Crew:
Anthony Lev (Anthony Levchenko)
Harrison Mclean
Mel Ann (Melanie Anne Ciechanowicz)
Mill Gates (Mill Fontana)
Marty Focker (Martin Cerven)
Flag Guy (Steve Boothe)
Jaquie Dundee (Jaquie Muller)
Nick Patterson
Matt Lawson
Raph Fernandez
Fanos Panayides (would be part of the overt crew but was booted from all major platforms)
Anthony Khallouf (Aus VS The Agenda)
In fact we can see more of their extended Aus wide network at the time from a zoom call they uploaded to the Telegram page.
Sam up the top there is the Vegan activist that was interviewed by Sacha Stone along with Fanos early on in the pandemic. The woman in the shot with Raph Fernandez is Steph from Digital Warfare. They are a couple. Dellacoma Rio plays guitar at the rallies. Mill Gates is a key player in all this, more on her later.
The rest need a bit more research but we don't have time for that right now.
Check out Harrison Mcleans backdrop in the bottom left there. Look familiar?
All these people mentioned above, without sharing their stuff around their groups themselves, speak from a place where all the stuff spoken about in the next crew is true. Some more blatantly than others. This could be though of as the 'underground' crew. The ones your don't really see or hear about until you are deep in the echo chamber. Something to note also with these guys is that unlike the 'Overt' crew which all seem to have sprouted around August last year, these guys have been establishing themselves 'underground' for several years already. The core member of this crew is WeAreChange Melbourne. These people all either speak at the rallies or feature frequently on each others pages.
The Wearechange crew:
Jeff O'Toole (Wearechange)
Max Igan
Peter Little
Karen Brewer
Theresa Von Lieshout
Eilish De Avalon
Lizzy Rose
Serene Teffaha
Very much connected with all three of these cliques is Digital Warfare.
We can see a bunch of others in this crew by a 'freedom' zoom they did before a rally in December 2020.
But then there's all these other people that are guests on WeAreChange outside of these people and all the names are either a generic fake name like 2 first names or are just blatantly made up to the point where they have to be having a laugh.
There's this 'qualified Australian teacher and researcher' exposing the Covid scam named Teresa Van Lieshout.
And this good old fashion Aussie cobba called Trader Cobb. Probably friends with Jaquie Dundee.
Trader Cobb is a crypto guy. This is the other main theme here or main sub section that has been targeted. Jeff O'Toole talks about crypto, Jamie Mcintyre is big into crypto and Harrison Mclean who runs the Melbourne Freedom Rally groups is a crypto guy and has his own blockchain tech.
Interesting, seeing as the chatter around these people is warning of a New World Order looking to take over and implement a one world currency.
The other areas targeted heavily outside of crypto is Religious communities, unions, police, nurses and then obviously the political/anti-lockdown side of things. Plus your existing far-right audience and far-left conspiracy inclined types.
It's penetrated really deep, I don't think we have even seen the full extent of these targeted groups actually stand up yet and who knows what other sections have been targeted that I have missed.
On the 16th of February Riccardo Bosi took a break from his podcast with Joel Jammal to go on an Australian Tour for his political party, Australia One.
Australia One are terrifying. Riccardo Bosi was a Lt Col for the Australian Special Forces. Through various interviews over his time we can put together a little timeline of his career.
According to the interview on Sky News pictured above, from 1985–2004 he served in the Special Forces. This doesn't line up with this interview he did that same year where he says he spent 25 years in the army, which would take him to 2010.
Specifically, he was in the Special Air Services Regiment, where he was a troop commander.
"The SASR is tasked to provide special operations capabilities in support of the Australian Defence Force. This includes conducting Special reconnaissance, Counter-insurgency, Foreign internal defense, Direct action, Counter-terrorism and intelligence gathering operations"
He also served in the 1st Commando regiment, where he was a company commander.
"The regiment provides Special Operations Command (SOCOMD) with three key outputs: a scalable and deployable Command Control Communication and Intelligence (C3I) node, known as the Joint Special Operations Task Force — Light (JSOTF-L); Round-out, Reinforcement and Rotation (R3) for SOCOMD; and a contingency response, based upon the collective Commando and specialist capabilities organic to the 1st Commando Regiment"
He then moved on to headquarters where he was the director of capability development which is, as he described himself, 'future warfare planning, thinking ahead of the curve'.
He then went on to start his own consultancy business called Lionheart Australiasia, ultimately ending up working for the UAE training their special forces command running clandestine operations on the border of Iran.
He then returned to to Australia in 2014 and ended up joining Cory Bernady's Australian Conservatives party and running for a NSW senate seat in 2019.
Running for the same state, seat and party as the candidate put forward by the Q society in the election prior. Which I think is an important detail when you consider that the Q society seems to have one aim and that was anti-Muslim, pro-American propaganda. While we were at war in the middle east.
It's unnerving how confident he is that he will take power in this country. It's also very unnerving how much he talks about people needing to be hung and how he will run this country like a military. It's also extremely unnerving that he very openly only has one end goal here — China.
He never came back to the podcast and Jammal did some solo ones and a month or so later he announced Bosi would not be returning and he has moved off all platforms and will be exclusively on Rumble from now on.
Meanwhile, Avi pulls another 'brave, everyday, normal person business owner defies lockdown' stunt, interviewing this random bloke named Nick Patterson.
Before the big March rally we had the local meet ups where people from Jeff O'Toole's WeAreChange clique all spoke at, then we had Reignite Democracies #Teamaustralia #wearecoming campaign launch in the city.
Blossoming from his early work as a crisis actor up to being the other flag guy to now making his debut speech and although it's not clear I would presume launching his tilt in to politics is Anthony Lev.
His speech was shared to the Freedom Rally Group. The only speech that has ever been shared in text.
(not showing all of it but you get the gist)
Followed by more local meet ups and mad hype for the March rally.
On the 15th of February 60 Minutes aired an interestingly timed special.
The report focused on a group of Russian Cossacks that had been going back and forth to Russia.
The leader they speak of, 'Boikov', was interviewed for the special.
Following the Feb Millions March Against Mandatory Vaccinations we had a new telegram group spring up, the MMAMV — Australia Group.
First post they shared was from Mel Ann of Digital Warfare, and the group is run by the guy in the other picture with his arm around Romeo Georges. His name is Michael Simms.
We've met him before
He's based in Sydney and has a history of anti-vax activism.
As you can see, there he is pictured in the zoom call above. Well, there is his name, the person in the frame is Mary-Jane Liddicoat.
According to Michael Simms 'Mary Jane looks after the Zoom calls and computer technology'. If you have a keen eye you can see on the wall behind her fliers for the December Freedom Day protest. She did those fliers, and these two have been active in the Sydney movement since September 4 last year, the day of the first protest run by this group we are looking at.
She is a particularly curious one, one who warrants her own stand alone piece and maybe she will get one eventually but lets have a very brief look at her because when it comes to whatever the hell is going on here she may be a key.
To get an idea of her history, let's look at it in her own words through a write up for a very curious group she is a part of called Access Consciousness.
She spent 18 years working for DFAT. The same DFAT that monitors and develops approaches to counter violent extremism, and she has a pretty damn extensive CV.
Well shit, what a coincidence that within this movement with all these coincidences that make it look exactly like an astroturfed Cambridge Analytica-esque psy-op we find this rogue ex-DFAT employee whos CV looks suspiciously like that of a spook.
The next Millions March was booked for May.
They posted a list of their network for everyone to follow.
Notice the Informed Medical Options party. As well as Digital Warfare, Freedom Day and Advocate Me.
Ok i've been putting this off but time to talk about Advocate Me. Advocate me is run by Serene Teffaha. She burst on to the scene early on in Melbourne, you might remember her from the news reports about her alarming and really worked up speech at an early rally.
She is a lawyer and put her hand up to take the government on in court.
It was successful, in a way.
It didn't go anywhere though and ultimately she had her license to practice law revoked, but we're not quite there yet.
She is still very much around the circle and can be used as an indicator as to who is connected to this web of disinformation.
She pops up everywhere. She's been a guest of WeAreChange Melbourne, in fact he covered a small protest organised for her against the revoking of her license. She was hyped massively by Reignite Democracy initially, Riccardo Bosi is always telling people to go join her website, she's been on podcasts with Pete Evans and heaps more. Like I said, you can use Serene to find other outlets that might have slipped under your radar, for example..
This is the Informer. It popped up at the end of May 2020. It acts as a news/current affair type Youtube program but throws a whole lot of reporting on lockdowns in Victoria and The Police in there that aligns with all this rhetoric.
It gets bugger all views despite it's fancy branding. It's an oddly fancy branding though, just like Advocate me, just like Reignite Democracy, just like Discernable and just like Rukshan.
I had always thought Advocate Me was a law firm but obviously it cant be since Serene lost the ability to do that. It's actually a political advocacy group. So what campaigns have they run with all the money raised?
Cops for Covid Truth, Teachers Say No and Australia Says No.
Oddly, seeing as her whole thing originated in Melbourne during lockdown, she is based in Sydney.
Even more oddly is the fact that there is no trace of her on the internet before popping up at these protests. No former law firm or mentions of anywhere she was employed previously.
Oh, except for one thing.
According to the 7:30 report, Serene here used to work for the ATO. That is, until she blew the whistle on a scam being perpetrated by the Tax Office. She just couldn't sit back and let this injustice happen on her watch so, knowing full well it would leave her unemployed, she went to the ABC to make this shocking revelation.
Right. Champion of the little guy, Serene Teffaha.
Reignite Democracy held another online protest on at the end of Feb
The speakers included:
After the Feb protest, Flag Guy was arrested. RDA held a 'Dan Andrews Has Betrayed The People' protest in his honor. Covered diligently by Rukshan, as usual.
The following week was the 'big one'.
Following this rally, the rhetoric started to get stronger.
In April a new 'grass roots' organisation was set up called Health Rights Alliance.
Presumably, this is to appeal to people on the left that are worried about vaccines, without all that blatantly partisan freedom stuff.
Small turnout to this one but still went ahead, MC of the event was.. *drumroll*.. Jaquie Dunee.
The other bloke speaking on the right is the guy in between Harrison Mclean and Marty Focker in that picture from Raph Fernadez' fancy rock launch.
These guys are pushed in the MMAMV — Australia Telegram Group and Reignite Democracy Australia, as you can see
Following this, Serene Teffaha found herself under investigation for bad legal advice
And RDA started a new campaign.
The local meet ups continued
Coming up to Anzac day they tried to make a fuss out of the crowd restrictions for the parade at the shrine.
Mel Ciechanowicz from Digital Warfare was particularly upset, they tried to hold a protest but didn't get the numbers they had hoped. Most of the core crew did some kind of 'heart felt' tribute to the ANZACS. Along with some bullshit about them being the new ANZACS.
Mel Ciechanowicz was not impressed with this re-purposed image of her
There was an actual planned protest outside of Mel, Zak Galloway and Raphael Fernandez last minute protest against the restrictions on crowd size.
Speakers included Jeff O'Toole from WeAreChange and Harrison Mclean from Melbourne Freedom Rally. MC'd by Jaquie Dundee.
The next Freedom Rally was announced. By now Jeff O'Toole was just posting directly to the Dictator Dan group.
The next Millions March was announced for a fortnight later.
Now, Millions March Against Mandatory Vaccinations have been around longer than the Freedom Rally crew and longer than RDA, but it seems like they are one and the same. Not just because it's much of the same network promoting them but this one is hosted by Health Rights Alliance which all signs point to just being RDA under a different name, and if you look at the silhouettes of protesters in the bottom right on the flyer they look mighty familiar.
RDA Active was now kicking in to full swing, also turning on the cops.
In the lead up to the May event they got a nice boost in followers and a whole heap more eyes on their page thanks to some long form interviews with Craig Kelly and George Christensen.
And the rally was the biggest yet
This one was MC'd by Anthony Lev
This rally was a key rally because it signaled a levelling up from all our activists in various aspects. The production quality had stepped up along with the crowd size, they all had clearly received some training on hyping the crowd from Craig Cole or some of his wrestling buddies. The rhetoric was heating up also. This side of things is not something you see much in the coverage of the events from anybody on Facebook or in the media. I linked this particular speech in the last chapter and urged everybody to watch but YOU didn't watch it, did you?
So I've edited it down and sped it up to give you a quick idea of what I mean that you can just watch here.
This event saw the debut of the Peacemakers, led by Nick Patterson.
In their own words 'THE AUSTRALIAN PEACEMAKERS WILL SUPPORT AND DEFEND THE PEOPLE OF THEIR GOD GIVEN RIGHTS.'
They now work security for these events, so what is their deal? Where did they come from? What's with the name? Well, perhaps they took the name from the motto of the Victorian Police Special Operations Group.
Curious coincidences aside, they are meant to be an Australian replica of The Oathkeepers.
'The Oath Keepers are an anti-government, right-wing political organization committed to supporting and defending their interpretation of the U.S. Constitution against all enemies, both foreign and domestic.'
The Oathkeepers were a big part of the January 6 storming of the Capitol in the USA. If you want to learn more about them, I suggest listening to this podcast. Here is a little outake that touches on their alignments, views and goals.
'Now, a major influence on the ideology of the Oath Keepers in your estimation was Gary North. Can you give us a bit of an overview of this guy and the world view he held?
Gary North is a major strategist of the Christian Reconstructionist religious movement founded by Rousas Rushdoony. North was Rushdoony's son-in-law. Rushdoony was a religious forerunner of Fourth Generation Warfare. Rushdoony borrowed the idea of presuppositionism, that is, our beliefs are based on our presuppositions, and argued that Americans had two opposing choices: follow the laws of God or follow the laws of man. Following the laws of God meant building the Kingdom here-and-now earth and putting religious zealots in charge. It is a philosophy of theonomy and dominionism.
This is the entire idea of making the US once again a Christian nation and the foundation for Christian nationalism. Christian Reconstructionism is the guiding philosophy, the driving force, of the Christian Right — though most people in the movement may never have heard of Rushdoony. If Rushdoony is the Karl Marx of the movement, Gary North may be its Lenin.
North was both a political strategist — how to implement this religious philosophy — and an economist — how to bring the US economic system under biblical law, which, funny enough, was the gold standard, railing against fiat money of the Federal Reserve System, and an extreme libertarianism.
As a strategist, he believed like Paul Weyrich and William Lind, in a centralized strategy executed through decentralized networks, which is exactly as Weyrich did through his ad hoc Arlington Group and Lind described for the militia.
Definitely cause for concern.
Also speaking at this rally, but apparently in a different position to the main speakers or maybe even in Sydney, I don't know, was Craig Kelly. Fresh from leaving the Liberal Party.
This was after a whole bunch of appearances on RDAs Youtube channel and hype for him in the group.
This rally was a massive hit. Levchenko also though so and popped a special bottle of wine to celebrate his levelling up.
Following this, a new Freedom rally was announced for July. Also announced was the March For Serene Teffaha. Shared by Freedom Rally, Reignite Democracy and WeAreChange Melbourne.
It was definitely organised by the same people as the Freedom Rally. As was this one
Yes the Reignite Rally, bought to you by the Monica 'We will NEVER organize or promote a protest' Smit.
The millions march against mandatory vaccines was 'cancelled'.
But the March for Serene Teffaha went ahead
After this rally the group decided to go out for lunch and uploaded a group shot to the telegram chat. Problem was we were in lockdown and they weren't even supposed to be open.
They were reported and the Cafes name was in all the media outlets. I don't think it was quite the publicity they thought it would be and on the 9th of August the cafe shut it's doors for good.
The MMAMV was Australia wide and even though the Melbourne edition was cancelled people still showed. This normal Aussie mum was there in Sydney to capture the event.
On the 28th of May a snap lockdown was called, this was due to an outbreak of the British strain from a guy who had done his quarantine in Adelaide and was let out and back to Victoria while infectious with Covid. The lockdown needed to be implemented quick so that everybody keeps their distance from each other and we don't risk a proper outbreak and prolonged lockdown. So, as instructed, everyone met in a large group in the city to protest.
Even old mate Brodders went
According to News.com.au it was put on by a new protest crew.
'A new Covid-19 denier group leading the protest movement against Melbourne's latest lockdown claims the pandemic is a "Communist plot" to subject humans to "slavery".
The group, which staged Thursday night's protest at Melbourne's Flinders Street station, says "evil tyrants" in government and the media are pushing "the cult of Covid".
The group, called Project Phoenix, has published a manifesto on its website which claims an "anti-human scam" is operating globally and people are "being played".
News.com.au has seen video of the Flinders Street station "uprising" on which can be heard members of the group working up the assembled crowd of a few hundred people.'
Interesting, because it looked like the same people to me. Marty Focker and Flag Guy very much in the middle of it confirms that. So who are Project Phoenix? They have a private Facebook group but it's unlisted so you can't search for it, luckily I stumbled across it while trawling through the Daniel Andrews Resignation group.
Here we can see the people behind Project Phoenix.
So Firstly.. It's f#cking Becky.
But who are the others?
Notably, one obvious sock puppet accounts appears to be American.
The first admin is Daniela
Daniela doesn't give much away but makes no effort to hide her passion. Some posts she has shared include
and further back to last year
The other admin is Kate Callan
Her Linkedin shows that she works as a Data Analyst for a Hedge Fund.
These are her vibes
and if we go back to last year
I think we know who's sifting through the data that the data collection agency Reignite Democracy is getting.
Why would a data analyst for a hedge fund be this upset about lockdown from the word go? She is clearly educated yet apparently blind to truth.
She is clearly in to Qanon.
In fact, that image of the three triangles in her cover photo, i've seen that before.
That guy in the middle is the Q Shaman who led the siege on Capitol Hill.
The guy on the right is Avi Yeminis bodyguard. He also worked as security for Reignite Democracy at their early rallies.
Avi wasn't even there for that one.
The first time they were on Sky News was following this stunt.
Im beginning to think there's more to Qanon than just propaganda for Trump. Im also beginning to think more people are in on it than Michael Flynn.
There's more interesting stuff on her Linkedin.
She used to work for the Government. Not for a party but for the state. She's not the only one who has done work for the government.
Does having previous Government work experience make you more likely to be hired in the political realm?
These guys were already working by then but gee.. Wonder what the people who got that job have been doing?
Let's not forget about the constant onslaught of memes in the Facebook groups that the tens of thousands of people that are in these groups are seeing every time they look at their phone for nearly 12 months straight. Plus all the people on their friends list are also seeing it whenever they are outraged enough to share the stuff around and all the 'Independent Media' that keeps springing up.
and Rebel News was doing their usual hard hitting journalism.
Then in June we had the Pastor Paul stunt. We've already touched on him but basically he decided to open his church despite restrictions and the gang was there to cover the event.
In Avis footage he interviews a few of the Churchgoers
Behind Avi here you can see Anthony Lev, he turns around for a bit and I'm not sure if he said something or not but it seems like he was taunting the cops.
They walk over to the trees and face away from the cops while Avi shits on to some people, then there's some commotion and they quickly pan around to capture the end of some absolute injustice from the police on an innocent churchgoer.
Afterward he was not happy and Avi got the exclusive interview.
I don't remember if I mentioned it earlier but the Australian Liberty Alliance Facebook page is literally the Rebel News page now.
What's Pastor Paul like then? He honestly seems nuts. This is the kind of stuff he posts on his personal page.
As if to just prove to everyone that great, real journalists recognize great, real journalism, Alan Jones had Monica Smit on his show to discuss. This was her third appearance on Sky News.
2 weeks later she was back for her 'forth' appearance.
Following this RDA announced their RDA active local groups.
Then they had this big interview.
RDA Active starts doing letter box drops.
Curiously these are very similar to a letterbox campaign run by the Australian Christian Lobby.
Around this time Sydney entered lockdown.
They then held a little meet up in Wodonga to protest the border closure due to the Sydney outbreak starting to spread.
and caught up with the Proud Boys.
Then there was the whole Israel / Palestine stuff kicking off and they all just went mad pro-Israel for a while. Even Zak Galloway.
Then they went quiet for a couple weeks, time off I guess. But on the 15th of July we called another snap lockdown. This one was put off a little, presumably due to the reaction from the last one, so probably a bit more virus out there. So here you have a now a larger than ever AND ever growing number of people, all convinced Covid is either not real or not harmful and conditioned to not get tested under any circumstance, as instructed, all coming in to meet in a large, tightly packed group on the cusp of an outbreak.
But nobody is even stopping to think now. These guys have firm control over the narrative and every minute spent in lockdown just drives more and more people to them and away from the truth.
This whole network at this point is just feeding people what to think. The majority of these people are only discovering these guys now, they have no idea they are all working together. Everyone has a different focus. You could listen to podcasts during the day, some Discernable or Running from Comfort. Then you can come home and catch up on the news by watching The Informer, RDA and maybe some Rukshan hot takes to see how the media lied today. Chuck the Peoples Project then see if Avi has any scoops for the day. Go a bit more in depth with the MCJ Report or even the Lev Report if it's on. Or just get your news from memes and viral rants from dubious accounts.
BUT IT'S ALL TO MANIPULATE PEOPLE.
They are twisting narratives, taking things out of context, bringing this cast of 'Doctors' and 'Professors' to come on and support their bullshit and pumping them up like they are these distinguished people in their fields when they are clearly paid shills who push misinformation for a living. But the underlying message communicated through memes in between the noise is to convince us that our government, mostly the Labor Party but the Liberals too at this point, is committing treason on us, waging psychological warfare on everyone in collaboration with all other countries and doctors and scientists and literally everybody else who isn't them. Anybody who says otherwise or tries to show them these people are liars and/or grifters is a paid shill and should be ignored completely because they are stupid and brainwashed by Dan Andrews.
When you put it like that it seems ridiculous, and it is, but this is the affect heuristic in action.
People are angry and instead of being angry at the Liberal Party, which at this point they absolutely should have all their rage directed at the Liberal Party, these guys have firmly gripped the narrative, and we should be very concerned because the underlying rhetoric is one of war.
Meanwhile, over on Rumble out of view of anybody who doesn't intentionally seek him out, Riccardo Bosi's tone is uh.. really concerning.
He's really been campaigning hard, appearing on podcasts all over Right Wing spectrum. From Young Libs type vibes through to group chats with actual Neo-Nazis.
Of course, the Victorian State Co-ordinator chimes in every now and then.
Joel Jammals channel received a Youtube ban in June and he took a week off. He came back announcing that he has now got a talkback radio show for 3 hours an afternoon but first he's heading to Canberra to do some work with Craig Kelly who left the Liberal Party exactly 1 week after Bosi left Joel Jammal.
The next worldwide rally was booked for July.
For all the action we have seen in this part this really was the lull in the movement. No lockdowns, no vaccines yet, not a lot to be outraged about but still we see this movement and it's various pieces continue to move forward, laying in wait for another round of lockdowns to come.
And they certainly did come. But we'll have to leave it here for now.
CONTINUED:
Extremism experts warn of lone-actor attack risk among 'freedom' protesters
Terrorism experts say there is a serious risk that volatile individuals in the "freedom" movement will carry out lone attacks as they become radicalised by talk of executions, taking up arms and martyrdom.
Leading terrorism expert Greg Barton said he was most concerned about the potential for a vulnerable individual to be inspired by extreme rhetoric promoted by influencers within the anti-vaccination movement.
"My immediate worry is that an individual may decide to go and do something by themselves and it's quite likely [to be] somebody who has got other issues going on in their life," he said.
The movement, responsible for large anti-lockdown protests in 2020 and 2021, has become increasingly fragmented and searching for purpose since the lockdowns lifted, according to Institute for Strategic Dialogue intelligence analyst Elise Thomas.
"As people see that momentum start to ebb away, they start to switch from the sense that 'we are winning', to 'we are losing' ... they feel a need to escalate to some sort of really radical action," she said.
A central figure in the movement and founder of activist group Reignite Democracy Australia, Monica Smit, asked followers what they were "willing to die for" in a social media post in November. She recently described as "heroic" an incident in which a woman attempted to self-immolate in Melbourne, reportedly wearing a sign protesting against vaccine mandates.
"From what it looks like to me, she was willing to give up her life for this. And that in itself, no matter what the backstory is, that in itself is something heroic," Ms Smit said in a video posted for her more than 74,000 followers on her Telegram channel.
"I'm not saying what she did is heroic, I feel terrible for what she did. And I don't know how she is mentally. And I don't know how she is physically after what happened. But this is just a sign of how desperate we are."
Ms Smit interrupted a follower during a Q&A video conference on December 23 who suggested that she and others in the Snowy Mountains were planning to arm themselves out of frustration that their protest efforts had come to nothing.
"It's got to the stage where we're getting arms – archery, gun licences," the woman said tearfully before Ms Smit cut her off, saying: "Stop, this is not the right forum to talk about that stuff, we can talk about that separately."
Ms Smit later defended the exchange, telling The Sunday Age her followers were arming themselves to hunt for food due to concerns about shortages of a diesel additive which has threatened to halt the trucking industry and supply chains.
There was no explicit discussion of hunting or shortages in the two-hour session in which followers asked their leader for advice about being ostracised from their families, being fired from their workplaces over refusing to take a COVID-19 vaccine and pulling their children out of school to avoid them being vaccinated.
The Sunday Age unearthed other examples of content being shared in "freedom" groups urging the use of violence and weapons.
"People actually still think that we can solve this with the same three failed methods that people have been using for the last 10 years: petitions, voting, peaceful protests. None of them work – neither do your court cases," one former white supremacist group leader said in a video days after the Old Parliament House fire, which was instigated last month by anti-vaccine, "sovereign citizen" activists.
"No matter how violent it has to be – smashing down the doors, pulling these people out of their offices and, you know, making sure their feet dangle off the ground with a little something around their neck."
Extreme rhetoric about hanging executions has been normalised in the movement by conspiracy theorist Riccardo Bosi, a former special forces soldier who presents himself as leader of the "AustraliaOne Party", an outfit that is not registered as a political party.
Mr Bosi, who appears at "freedom" rallies and whose organisation has tens of thousands of social media followers, said in a December interview his organisation would execute notable media personalities such as Alan Jones, Peta Credlin, Paul Murray and ABC chair Ita Buttrose for their apparent silence on a "vaccine genocide".
Months on from the introduction of vaccine mandates for essential workers, large numbers of isolated Australians have either left their jobs or been sacked for refusing to get vaccinated and have just spent their first Christmas estranged from loved ones because of their views.
The fire last month at Old Parliament House should serve as a "warning shot" of the threat posed by a small group of radicalised individuals – especially months out from a federal election, according to Deakin University extremism researcher Josh Roose.
"It's effectively an indicator of the potential of these groups for violence," he said.
Dr Roose said the movement was a loose alliance, including militant wellness groups, anti-vax groups, the Christian Right, Evangelicals and other Orthodox religious groups, sovereign citizens and Qanon conspiracy theorists.
"The underpinning distrust in science and government hasn't gone away," he said. "And it's been actively stoked very cynically by populist politicians.
"[If] it's not taken seriously and investigated ... then we risk being well behind the eight-ball."
The threat of violence during the pandemic has been previously associated with far-right, neo-Nazi personalities who are attempting to recruit on the fringes of the movement, but Professor Barton said rhetoric just as concerning was coming from activists with larger followings and more mainstream appeal.
Ms Smit's organisation has promised to back Craig Kelly and Clive Palmer's United Australia Party at the upcoming federal election, and her partner, Morgan Jonas, is running as a candidate for the party in Health Minister Greg Hunt's seat of Flinders.
Professor Barton said Ms Smit's "quasi-religious language" was extremely dangerous.
"She's playing with fire because somebody like [the man responsible for Sydney's Lindt Cafe siege] will respond to that language and say, 'okay, I'm going to be that person'," Professor Barton said.
"That's why people are starting to think of ways to support themselves with food and community," she said.
Ms Smit, who has propagated a theory to her followers that they may eventually be placed in "concentration camps" for the unvaccinated, assured them in the December video conference that their commitment to staying unvaccinated was a trial from God.
"God has given us these trials, because he wants us to stand up, he wants us to be better," she said.
"You can be in the quarantine camp with your head held high knowing that you did your best."
Ms Smit told The Sunday Age that her organisation "has and never will advocate for violence".
"In fact, we've openly discouraged it and always advocate for peaceful campaigning only," she said.
"Nothing I've ever said could be misinterpreted to be calling for any type of violence whatsoever. I'm a Christian and we never solve things with violence, we use our words and negotiation."
Mr Bosi did not respond to a request from The Sunday Age to explain his violent rhetoric.
A spokesperson for national security agency ASIO said it believed the threat posed by "a subset of these minority groups who wish to escalate protest to violence" would "not diminish any time soon – and may well grow".
"The online environment is a force multiplier for extremism; fertile ground for sharing ideology and spreading propaganda," they said.
"We are seeing a growing number of individuals and groups that don't fit on the left–right spectrum at all," the spokesperson said.
"Instead, they're motivated by a fear of societal collapse or a specific social or economic grievance or conspiracy."