Why Do Food Processing Facilities Keep Catching Fire?
Fire seems to be the buzzword of the day as America continues to witness fire after fire within its food production facilities. This comes right on the heels of a ban on the exportation of Russian fertilizer, numerous fertilizer plant fires within America, and a chicken problem we're facing in the US.
But fire? Why do they keep popping up within American food infrastructure? What are we seeing there?
Here are a few the fires we've seen so far just this past four months…

(To the best of our ability, these dates are accurate. They may be within 1-2 days of the actual event due to differences in reporting.)
February 3 – In Clovis, New Mexico, the Gavilon Grain Elevator suffered an explosion. While it was said that the "cause of the fire at this time is unknown and will be under investigation," it is thought that this was caused by grain dust accumulating in a part of the welding of some ductwork and catching fire.
February 4 – A fire decimated a portion of Wisconsin River Meats, a plant that specializes in sausages. It was later said that "the old portion of the plant is a total loss."
February 18 – In Claypool, Indiana, the Louis Dreyfus Co. soy processing and biodiesel plant caught fire. There was no known cause of the fire at the time.
February 22 – The Shearer's Foods potato chip plant in Hermiston, Oregon, caught fire after a portable boiler fueled by natural gas exploded.
February 25 - There were fears that the plant could be shut down permanently. This plant supplied much of the West Coast with potato chip products, was Shearer's only operation on the West Coast, and the fire caused the nearby Union Pacific railroad to be forced to shut down for a number of hours.
March 15 – Pilgrim's Pride – a chicken processing facility – was shut down after a dangerous ammonia leak was detected. This apparently isn't the first time this particular facility has had problems with ammonia gas leaks, however.
March 16 – The Hot Pockets production line at a Nestle facility in Jonesboro, Arkansas, experienced a fire (somebody must've bitten into one). It's reported that a production line cooler caught fire in an area that wasn't easily accessible.
March 17 – The Conagra Grocery Products plant in Waterloo, Iowa, had a section of its conveying equipment catch fire. The fire was contained.
(Probably a good idea to start putting some extra food away, don't you think? Check out our free QUICKSTART Guide to building a 3-layer food storage plan for advice.)
March 23 – The main Pepsi Co. distribution center in the Tri-State Area (the plant was in New Jersey) caught fire. The fire was caused externally, and nobody knows why it started, but there are reportedly no signs of arson.
According to local mayor Brian C. Wahler, "Let's put it this way, if you see Mountain Dew on the shelf, my advice is buy it now. Because until the PepsiCo facility is able to redistribute nationally, this facility won't be operational for a while because of smoke damage on the inside."
March 24 – The Penobscot McCrum potato processing plant (goodness, it even SOUNDS like a potato processing plant) in Belfast, Maine, ended up with a particularly nasty fire.
April 1 – The Rio Fresh onion packing facility in San Juan, Texas, caught fire. The fire was described as "massive."
April 8 – Milk Specialties Global in Fond Du Lac, Wisconsin, suffered a chlorine gas leak after chemicals were mixed that caused nearby railway traffic to be stopped for several hours. (Okay, not a fire, but still worth noting.)
April 11 – The Western Sugar Cooperative in Scottsbluff, Nebraska, suffered a turbine-caused fire. There are differing reports on whether it was started by an explosion or not. According to one of the executives of the company, however, "It was not an explosion, but a small fire that was extinguished quickly."
It was also said that "quite a bit of damage" was caused, and the cause of the fire is still being investigated.
April 12 – The East Conway Beef and Pork facility, a meat processing center in Conway, New Hampshire, caught fire. Pictures seem to indicate it was a total loss.
April 14 – The Ainsworth Pet Nutrition facility in Vernon Township, Pennsylvania, caught fire after product clogged a section of steel pipes attached to the milling equipment and started a fire.
April 14 – Taylor Farms, a Salina, California food processing plant, caught fire. Over 35,000 people within the surrounding area (a key agricultural region of California) were ordered to shelter in their homes as there were fears that a deadly ammonia cloud could be released by the fire.
April 20 – In Leoti, Kansas, a fertilizer plant caught fire. There's not a lot of detail out on this as of yet.

What's the deal with all these fires?
America is a big nation. Are these just typical events that we're now hyper-focusing on? You find what you're looking for, after all. But with everything going on at the moment – with all the warnings of a global famine on the way and the constant threat of America conventionally entering World War 3 – this all seems as if something apparent is going on.
What are your thoughts on the matter? Is this just business as usual, or is there something more afoot (for at least some of these)?
By Aden Tate
CONTINUED:
Fires at Food Processing Facilities Raise Concerns
On Thursday, April 21, a small plane crashed at a General Mills food processing complex in Covington, Georgia. The plane collided into four trailers in an isolated area several hundred yards from the main plant shortly after taking off from the nearby Covington Airport, killing the pilot and passenger but leaving the General Mills employees unscathed.
Taken in isolation, the incident is unremarkable except for the personal tragedy of the two fatalities involved. However, the incident is eerily similar to a plane crash that happened just days earlier on April 13, when a plane crashed into an Idaho potato and food processing plant.
Some observers have gone further and connected these events with recent anecdotes of fires and other accidents at a multitude of food processing facilities, raising concerns that such accidents could cause major problems for a food industry supply chain already under significant duress.
Anecdotes of such industrial accidents in recent years are easy to find. Last August, a fire broke out at a meat processing facility in Georgia, leaving the plant incapacitated. Two incidents in Oregon have also raised alarm: A boiler explosion at a Shearer's Foods plant on Feb. 22 and a fire that destroyed the headquarters of organic food distributor Azure Standard on April 19.
The prevalence of these accidents is easy to overstate: Out of over 36,000 food and beverage processing facilities in the United States, such accidents have only occurred in a few dozen in the past year. Fires and machinery malfunctions are common within the industry, and these sporadic accidents mostly only temporarily incapacitate the facilities where they occur.
Even so, some have expressed concern that these accidents will impose a particular burden on the food supply chain at a time when the industry is uniquely vulnerable. Mahesh Veerina, CEO of supply chain technology company ParkourSC, says that the industry has faced unique challenges in the recent past.
"The food and beverage supply chain has seen some unprecedented shocks in recent years that have forced the industry to address some harsh realities," Veerina told The Epoch Times. "With 1.6 billion tons of food being wasted each year, supply chain resilience, and the ability to anticipate adverse factors, course correct in real-time and recover quickly are now critically important in continuing to meet increasing customer demands for faster delivery and customer satisfaction."
As the food supply chain reels from the lingering effects of the CCP (Chinese Communist Party) virus lockdowns, these accidents, however anecdotal, are not doing any favors to a system already under duress. Such disasters as fires, explosions, and plane crashes are highly costly and deleterious to the efficiency of the system, raising alarms that any increasing prevalence of these accidents could threaten the domestic food supply and cause avoidable scarcity.
CONTINUED:
Crews tackle 'ferocious' fire at Harlow sausage factory
A large fire at a sausage factory tackled by 70 firefighters from across Essex and Hertfordshire has damaged 60% of the building.
Essex Fire and Rescue said the blaze, which broke out at Riverway Foods in River Way in Harlow at 05:20 BST on Tuesday, also caused the roof to partially collapse.
At its height, ten crews were at the scene, but the fire service said this was reduced to two overnight.
A fire investigation is under way.
Thick plumes of smoke could be seen across the town and the fire service warned people to stay indoors and keep windows shut.
At 22:15, the fire service confirmed River Way had reopened to vehicles and pedestrians and it anticipated businesses would be able to operate as usual on Wednesday.
It said that overnight crews would continue to extinguish the fire - which was contained to the one building - with relief crews taking over at four-hour intervals.
Earlier, it said that when crews arrived the building was 95% alight and 100% smoke-logged.
Incident commander Scott Meekings said: "When we turned up we were faced with quite a ferocious fire that had smoke and flames billowing out of the building.
"Fire crews rapidly responded by increasing the resources we deployed to this incident but because of the nature of the contents within the building - a lot of cardboard, wooden pallets and plastics - the fire got hold very quickly."
Due to the nature of the fire, crews from Hertfordshire and Essex were unable to tackle the blaze from the inside of the building.
Dorottya Spányik, whose husband was working at the sausage factory at the time, said he told her everyone managed to get out of the building safely.
She said she also worked at the factory and although she got home, her husband was still at the premises.
"Everyone is outside, everyone is fine," she said.
She described it as "a massive fire" and said she had to shut her windows because of the smoke.
"The latest is my husband told me one of the buildings is now gone," she added.
By BBC News
CONTINUED:
Despite String of Fires, Manufacturers Confident Food Supply Is Secure
At least 16 U.S. food processing plants have been destroyed or damaged by fire since November 2021, leaving some to worry that the national food supply is under attack. But food industry experts are not concerned, saying the fires are unrelated.
To put it in perspective, the United States had 38,821 food and beverage manufacturing establishments in 2019 when the U.S. Department of Agriculture complied data from the census. That means that 0.0004 percent of the U.S. food and beverage manufacturing facilities have been affected by major fires. Or, 99.99 percent of food manufacturing facilities are still operating. Meanwhile, those impacted by fires are either operating again or rebuilding, according to local news reports covering the individual fires.
Still, when grouped together, the incidents make a compelling list.
Maid Rite Steak Company in Lackawana County Pennsylvania had a fire in November 2021 that started in a wall where an air purifying system's duct work was, WBRE TV reported. It was part of the plant's oven system. The fire was ruled accidental.
West Side Food Processing Plant in San Antonio, Texas, suffered smoke damage in December 2021, KSAT TV reported.
In January this year, freeze-dried ingredient producer Van Drunen Farms of Momece, Illinois, and potato processor the Oregon Potato Company in Warden, Washington, were destroyed by fires, local news reports show.
Bonanza Meat Company in El Paso, Texas; snack food manufacturer Shearer's Foods of Hermiston, Oregon; and Wisconsin River Meats in Mauston, Wisconsin, had facilities burned to the ground in February. That same month, Reuters reported heavy damage from a fire at the Louis Dreyfus Company in Claypool, Indiana—the largest fully integrated soybean processing and biodiesel plant in the United States.
There were more fires in March. The fire at the Penobscot McCrum potato processor in Belfast, Maine, destroyed the building. It started on a converter belt near a large deep-frying machine and spread to the roof and ventilation system, causing 138 people to lose their jobs, according to News Center Maine.
The Nestle Hot Pocket factory in Jonesboro, Arkansas, was heavily damaged from a fire on the production line in March; the Maricopa Food Bank in Maricopa, Arizona, was destroyed by fire, and the Rio Fresh onion packing warehouse in San Juan, Texas, was also damaged by fire.
So far in April, there have been four fires, including an explosion and blaze that burned for 12 hours at the Cargill-Nutrena Feed Mill in Lecompte, Louisiana; massive damage at Taylor Farms, the packaged salad plant in Salinas, California; Azure Standard, a warehouse distributor of organic food in Dufur, Oregon, and East Conway Beef and Pork in Conway, New Hampshire.
"Unfortunately, accidents happen in any industry," Sam Gazdziak, communications director at the American Association of Meat Processors told The Epoch Times. "You can take a lot of steps to prevent them, but they are just tragic accidents."
The association represents more than 1,600 medium and small meat and poultry plants across the country. These facilities have buildings, wiring and machinery various ages, and that, combined with human error, means things can go wrong sometimes, Gazdziak said.
"While nobody is targeting meat plants or any other kind of plants, this is an opportunity for you to review your fire safety plans and also review your insurance policies," Gazdziak said. "From what we've seen in the past, companies can recover from a fire. The fire itself is not the danger to the existence of the company; it's having an insufficient amount of insurance or an insurance company that just won't work with you … that could be the deal breaker."
"The biggest disruption the industry ever had was the immediate aftermath of COVID-19 pandemic," Gazdziak said. "Many of the largest facilities either shuttered temporarily or had to reduce capacity for a time. Even then, in the worst of it, nobody starved. There was food available. Maybe you had to go to a different grocery store to find everything needed. If you were looking for ground beef maybe you couldn't find it in your big box grocery store, so you had to go to your neighborhood meat market. But there was always plenty of food available. If an entire global pandemic can't knockout the U.S. food supply, a couple of unrelated fires across the country aren't going to do it either."
Matt McKinney, communications manager at the Food Industry Association, said in an email to The Epoch Times that the nation's food supply is secure.
"FMI wants to assure the public that they can have full confidence in the security of the nation's food supply," McKinney wrote. "The food industry implements rigorous measures to safeguard food production and ensure Americans can secure the goods they need to keep their families healthy and fed. We remain confident that food suppliers, wholesalers and retailers will continue meeting the needs of the American public."
It is unknown if anyone is investigating the string of fires. The FBI and Department of Homeland Security did not respond to The Epoch Times. The FDA said in an email that it declined to comment.
The USDA Food Safety and Inspection Service, which inspects meat and poultry processors, told The Epoch Times it does not keep track of fires.
By Beth Brelje
CONTINUED:
Fire crews tackle roof fire at Dunstable factory
Fire crews were called to a factory roof fire at the Signature Flatbreads building in Boscombe Road, Dunstable, this afternoon (April 27, 2022).
The fire, which broke out at around 2pm, was contained to the roof area of the factory, at the Chiltern Park Industrial Estate, and all persons were accounted for.
Beds Fire & Rescue sent seven appliances along with an Incident Command Unit and Technical Rescue Unit (TRU) from Dunstable.
The TRU, equipped with ropes and other rescue equipment, was sent to support crews working at height.
Some crews have already left the scene leaving others to assess the building damage and also ensure that the scene is left safe.
>This is the second roof fire at the factory after fire broke out at the premises two years ago.
Emergency services rushed to the burning unit on April 22, 2020, fighting flames which spread up to the warehouse roof.
That fire started on a plastic oven conveyor belt.
By Olga Norford
CONTINUED:
FBI Warns of Targeted Cyber Attacks On Food Plants After Mysterious Rash Of Fires
"Ransomware actors may be more likely to attack agricultural cooperatives during critical planting and harvest seasons, disrupting operations, causing financial loss, and negatively impacting the food supply chain, by disrupting the supply of seeds and fertilizer."
The FBI's Cyber Division published a notice this past week warning about increased cyber-attack threats on agricultural cooperatives, which comes at a time when a curious string of fires and explosions damage major food processing plants across the country.
The agency warned, "A significant disruption of grain production could impact the entire food chain, since grain is not only consumed by humans but also used for animal feed ... In addition, a significant disruption of grain and corn production could impact commodities trading and stocks."
The FBI's warning comes as "nearly two dozen food processing facilities across Canada and the US" have experienced a "string of fires, plane crashes and explosions," according to The Western Standard.
The most recent incidents were fires at two Oregon-based food processing plants. The first, on Monday night, a fire destroyed Azure Standard's joint headquarters and warehouse facilities. The second was an explosion on Tuesday at a Shearer's Foods plant.
Internet sleuths pieced together a compilation of headlines showing a spate of fires at food processing plants across the country in the last year or so.
One sleuth highlights recent warehouse fires affecting food supply chains in a series of tweets.
This is all happening as the Ukraine-Russian conflict has disrupted the global food supply chain. Food prices are at record highs, and the Rockefeller Foundation just released their timeframe of when a "massive, immediate food crisis" may begin -- they say, "in the next six months."
By ZeroHedge
CONTINUED:
Food Shortages Magnified by String of Destroyed Food Processing Facilities
Last Thursday, firefighters contended with a massive blaze at California's Taylor Farms plant. That same day, an airplane crashed into Idaho's Gem State Processing facility.
Food shortages have been exacerbated by a string of fires, plane crashes and explosions at nearly two dozen food processing facilities across Canada and the US.
The most recent happened on Thursday in Georgia when a small plane crashed shortly after takeoff into a General Mills plant just east of Atlanta. Two occupants of the plane were killed in the crash, as reported by the New York Post.
A massive fire on Monday night destroyed parts of the Azure Standard Headquarters in Oregon, a company that self-describes as "the USA's largest independent food distributor."
The company said, "basically any liquid product," such as honey, oil, and vinegar, will be out of stock due to the fire, as reported by Vision Times.
The company also said it lost its fruit packing and carob product facility in the blaze, but said the effects will be minimal as fruit harvesting season hasn't started yet.
Last Thursday, firefighters contended with a massive blaze at Taylor Farms packaged salad plant in Salinas, Calif. — a key agricultural region 177 km south of San Francisco. The fire broke out late Wednesday night, as reported by KTLA.
That same day, an airplane crashed into Idaho's Gem State Processing facility — a plant said to process 18,000 acres worth of potatoes each year.  The pilot of the plane did not survive, however, no employees were injured, reported Vision Times.
On April 13, firefighters from several departments in Maine helped battle a massive fire that destroyed East Conway Beef & Pork butcher shop and meat market in Center Conway, N.H.
Investigators did not indicate what caused the fire, reported ABC affiliate WMTW in Portland, Maine.
In March, KAIT TV reported a major fire that forced the closure of the Nestle plant in Jonesboro, Ark. The plant makes frozen foods, particularly Hot Pockets.
The frozen foods plant announced its plans for a $100 million expansion last year.
The Penobscot McCrum potato processing facility in Belfast, Maine, was also destroyed by fire in March. Officials believe a deep-fryer was behind the fire, as reported by ABC affiliate WMTW News 8.
In Canada, fire crews and paramedics responded after an explosion at the Centre de valorisation de l'aliment de l'Estrie, an industrial food preparation and processing facility in Sherbrooke, Que. Five people were injured in the March explosion that turned into a major fire.
And, in late March, a fire at the Maricopa Food Pantry, a food bank in Arizona, saw 50,000 pounds worth of food burn up and yet another blaze at the Texas-based Rio Fresh severely damaged the onion processing facility.
In February, a portion of Wisconsin River Meats was destroyed by fire, according to Channel 3000 News. The Mauston-based company said the "old portion" of its plant was a total loss from the fire.
Another fire in February, sparked by a boiler explosion at a potato chip plant south of Hermiston, Ore., sent several people to hospital with minor injuries. The Shearer's Food plant, as reported by The Oregonian, supplies much of the Western US with potato and corn chips.
A third fire in February caused the Louis Dreyfus Company's Claypool, Ind., soybean processing and biodiesel plant — the largest fully integrated soybean processing plant in the US — to suspend production. Thankfully no injuries were reported.
A blaze at a poultry processing plant in the Hamilton region of Ontario in January caused extensive damage, but caused no injuries. The multiple-alarm fire, as reported by Global News, will cost millions in repairs.
Firefighters responded to a fire in January at the Cargill-Nutrena plant in Lecompte, La. The fire took more than 12 hours to put out, as reported by KALB-TV, an NBC/CBS/CW-affiliated television station.
A fire in December caused more than $100,000 in damages to a San Antonio food processing plant. KTSA-107.1 reported there were no injuries as a result of the fire.
In late November, a fire engulfed the Maid-Rite Steak Co. food processing plant in Lackawanna County, Pennsylvania, as reported by ABC affiliate news station WNEP . The cause of the fire was ruled an accident.
A fire in mid-September at the JBS USA beef processing plant in Grand Island, Neb. halted operations in the facility that typically processes about 6,000 head of cattle daily.
Although the fire damaged a portion of the facility, the company, at the time, released a statement that said the fire did not impact the primary production area, as reported by Reuters.
Another raging fire in August of 2021 severely damaged the Patak Meat Production company in Austell, Ga., as reported by Channel 2 Action News in Atlanta.
According to the company's customer service department, Patak Meat Production is operating at a "much reduced" capacity, but hopes to complete repairs in the coming months and will then regain full operational capacity.
In July, Firefighters battled a large fire at the River Valley Ingredients plant in Hanceville, Al. The cause of the fire, as reported at the time by NBC affiliate WVTM-TV, was unknown.
Another July fire at the Kellogg factory in Memphis, Tenn. was determined to be an accident and no injuries were reported. Dozens of crews were called in to help fight the fire due to the brutal heat, reported Fox 13 Memphis.
The cause of a fire in April 2021 at the Smithfield Foods plant in Monmouth, Ill., was unknown, according to WGIL-93.7FM in Galesburg.
Although a fire in January 2021 destroyed meat manufacturer and packager Deli Star's production facility in Fayetteville, Ill., as of February 2022, it has opened a new plant in St. Louis. Longview News-Journal reported in January police did not consider the fire suspicious.
David Clement, North American affairs manager at the Consumer Choice Centre (CCC), said any disruption to the food industry will negatively impact pricing.
"Any additional disruption to the food industry and the food processing industry will create a ripple effect," Clement told the Western Standard Friday from Toronto.
"Anything that affects product availability will put upward pressure on food inflation. This is why Canada and the US are seeing skyrocketing prices."
CCC is an international consumer advocacy group that, among other things, works to reduce industry regulators that lead to "less consumer choice and makes products more expensive," says the website.
Clement said he doesn't believe Canadians will "go hungry" but said anything affecting food distribution could potentially reduce product quantity on store shelves and create what he called "shrinkflation."
He explained shrinkflation is when there is a particular type of food shortage, consumers will pay the same for less of the product.
"An example would be, say if there is a potato shortage, and a 350-gram bag of chips cost you $4. Shrinkflation would see the size of that bag shrink to say 300-grams but you would still pay $4 for it," said Clement.
Clement said he didn't know the severity of what has happened with these food producers being affected in Canada and the US, but said anytime there is a "decrease in supply, there is always upward pressure on pricing."
CONTINUED:
'Net zero' war on food! US factories destroyed, Aussie and Irish livestock targeted
QUESTIONS are being raised over the highly suspicious destruction of some 20 food processing and distribution facilities across the US and Canada since mid-2021.
The incidents coincide with a warning of food shortages issued by the Biden administration and G7 leaders in March. They blame the war in Ukraine, a major grain growing nation, but a long-running war on farming led by environmentalists is more likely the underlying reason.
Climate activism at a government and corporate level by industry groups such as Meat and Livestock Australia, is also directly threatening livestock numbers and the economic viability of the food industry.
Australian senator Malcolm Roberts has echoed this warning in relation to MLA's so-called Red Meat 2030 project. "Red Meat 2030 is a strategic plan to double the value of the red meat industry without increasing herd numbers or prices, whilst bringing the industry to net zero emissions. This sounds like a fairy-tale and yet the Liberal/Nationals Government is selling this plan to farmers with a straight face."
The worldwide green movement blames farming, and livestock farming in particular, for "climate change" and the radical, criminal element of this movement which is directly linked to the US Democratic Party, is not above violent action to bring about their objective of basically destroying the fossil-fuel powered agri-industrial economy.
This militant radicalism is being fanned by the UN. "In her remarks to the UN General Assembly in March, General Assembly President María Fernanda Espinosa Garcés warned that there are only 11 years left for humankind to enact massive and unprecedented changes to avert climate catastrophe. Considering the conditions of our situation, radical action and forceful tactics are increasingly becoming the norm," the quarterly Harvard International Review reported.
In recent incidents this month a massive fire destroyed parts of the Azure Standard headquarters in Oregon, a company that claims to be the USA's largest independent food distributor, and another massive blaze destroyed the Taylor Farms packaged salad plant in Salinas, California.
In late March, 25,000 kilos of food was destroyed in a fire at the Maricopa Food Pantry, a food bank in Arizona, while another blaze at Rio Fresh in Texas severely damaged the onion processing facility.
In February, fires destroyed Wisconsin River Meats, the Shearer's Food potato chip plant in Oregon, and the Louis Dreyfus soybean and biodiesel plant in Indiana. Numerous other fires happened at food plants across the US in previous months.
While not all the fires were listed as suspicious, food processing factory fires are said the be relatively rare, compared with the 1000 or so warehouse fires across the US annually. But the attacks on farm and fishing industries worldwide by animal rights and climate activists are well documented. It is also happening at a government level through environmental and climate legislation.
In Northern Ireland parliamentarians are calling for the elimination of more than a million sheep and cattle from the nation in order to meet the insane "climate emissions targets" required under their Climate Change (No.2) Bill.
The Irish Act requires the farming sector to reach net-zero carbon emissions by 2050 and reduce methane emissions by almost 50 percent over the same period. The parallels with Meat and Livestock Australia's Red Meat 2030 project are clear.

The Ulster Farmers' Union and other agriculture industry groups, like sheep going to slaughter, commissioned KPMG to do the numbers of how much livestock needs to be culled to meet the net zero emissions target. The big lie is that about a third of human-caused methane emissions come from livestock, mostly from the burps and manure of beef and dairy cattle.
But interestingly, KPMG shared a nugget of truth on the matter. "Both the 'pig' and 'poultry' sectors have a minor impact on agriculture carbon emissions (2% and 1%, respectively) and, therefore, any effort to decarbonise can be assumed to have a minor impact on total carbon emissions," the company said.
Another analysis by the UK government's climate advisers suggested chicken numbers would also need to be cut by 5 million by 2035, severely winding back the rapid growth in pig and poultry sectors in Nothern Ireland in the past decade.
But cheap meat for Irish folk is not what environmentalism wants. The meat will be reserved as a delicacy for the global elites. The bulk of the Irish will more likely be sold Bill Gates' "sustainable" farm specialty – compacted insects and "plant-based meat". The latter is already sold in Australian supermarkets.
As noted by Senator Roberts: "Red Meat 2030 is a plan to take red meat off the table of everyday Australians. This is implementing the political goals of the United Nations to reduce red meat consumption to 14g – one mouthful – a day.  I spoke about this UN plan in my speech to the Senate recently. A vote for the Liberal, Nationals, Labor or Greens is a vote for taking red meat off the table of everyday Australians through their Red Meat 2030 plan."
The 90-member Northern Ireland Assembly passed the bill which has set a net-zero carbon emission target for 2050. This is the "respectable face" of the anti-farming agenda of "net zero emissions" being pushed worldwide by the green lobby and is a clear and present danger to Australia from all mainstream parties.
Net zero emissions has long been the policy of Labor-Greens and more recently, the Coalition. The latter make lame concessions to their rural Nationals base when "climate policy" effects on farming is discussed, but Morrison and his circle have committed to the green global agenda like most other western nations.
Why supposedly conservative parties bend to climate hysteria is uncertain, but one major reason is probably the perception peddled by the media that "most people" believe in it. But there is also money i.e. the mega-millions washing around in the so-called renewable energy industry. And of course, it's all part of the longstanding UN and G7 environmentalist agenda going way back to the Rio Conference in 1992.
According to popular Irish mythology, agriculture accounts for about 27% of Northern Ireland's greenhouse gas emissions, with the vast majority coming from livestock. Like Australia, Ireland's meat industry is heavily export-driven.

The country's main poultry processor is Moy Park, a subsidiary of the Brazilian meat giant JBS, and is Northern Ireland's largest company. The country's main pig producer, JMW Farms at Armagh, trebled its gross turnover between 2011 and 2020.

Ewa Kmietowicz, head of the land use mitigations team at the Irish Climate Change Committee (CCC), said: "If you look at the evidence on the lifecycle of greenhouse gas emissions, the red meat livestock sources – beef, dairy, sheep – have the highest emissions because they're ruminant and they have high methane emissions.

"But pigs and poultry also have a lot of indirect emissions through fodder growth and supply. A lot of food for pigs is imported in the UK, which wouldn't necessarily impact on UK territorial emissions, but it's still important because we don't want to increase consumption emissions for the UK."

CCC chief executive Chris Stark, told the Guardian newspaper that a switch to arable farming would probably be necessary if food production levels are to remain the same in Northern Ireland. "A condition in our modelling is that we produce the same amount of food per head in 2050," he said. "But it's very difficult to do this unless you see a change in farming practice, and especially unless you see a shift in arable farming versus livestock."
CONTINUED:
Biden FBI Continues Ignoring Attack on Food Supply — 2 Dozen Major Fires and Counting
But warns us about it.
For months, unusual fires have been erupting at important food industry facilities all over America while global elites warn us to get ready for food shortages. Yet according to Biden's FBI, there is nothing to see here.
Everyone else can see that something really strange is happening, and now even Tucker Carlson is talking about it on TV.
Don't believe me that something strange is happening? Take a look at this list of 16 major fires that have occurred just since the start of the year.  Unfortunately, since that article was written a couple more "mysterious incidents" have taken place.  Very early on Saturday, firefighters were called out to battle a fire at a General Mills facility in Cedar Rapids, Iowa…
An early morning fire at General Mills led first responders to the roof of the company to attack the flames from above. The call came in around 3:45am on Saturday at the plant located at 4800 Edgewood Road SW. First responders discovered hot spots where a vent stack makes contact with the roof.

Steam and smoke were already visible. Crews reached the roof and confirmed the location of the fire below them with the help of thermal imaging. Firefighters removed roofing material and found the flames working their way through the ceiling and traveling with the vent stack.
Oddly, this fire erupted less than 48 hours after a plane crashed at a General Mills facility in Covington, Georgia…
Investigators spent Friday at the General Mills plant in Covington combing through the wreckage of a deadly plane crash that happened the previous evening.

A twin-engine Cessna crashed into several semi trailers at remote part of the cereal plant on Thursday evening killing two people, the Covington Police Department said.
Hidden Americans report:
Is it just a "coincidence" that there were two major disasters at General Mills facilities within 48 hours of one another?
That is what some would have us believe.
Of course there have been a whole bunch of other "coincidences" happening lately too.
Less than a week ago, the headquarters of Azure Standard burned to the ground in a massive fire.  CEO David Stelzer is admitting that all Azure Market liquid products will be out of stock for the foreseeable future as a result…
He also added, "For our customers, three primary product groups are affected due to the destroyed automated liquid pour facility, fruit packing facilities and carob products facilities." He continued, "Because of this, we will experience out-of-stock status for Azure Market oils, honey and vinegars – basically any Azure Market liquid product – as well as our carob products for the short term. We are not yet at fruit harvest, so no immediate impact will be experienced from the loss of our fruit packing facility. None of the products we distribute for our vendors will be affected," he concluded.
And just a few days before that, a "four-alarm fire" destroyed a very important food processing facility in Salinas, California…
Authorities Thursday lifted all evacuation and shelter-in-place orders in an area of Salinas where a four-alarm fire sparked a day earlier at a food processing plant, prompting fears of a possible explosion and hazardous plume of ammonia, city officials said.

The fire was initially reported at about 7:15 p.m. Wednesday at the Taylor Farms processing facility on Abbott Street and prompted an order early Thursday for evacuations affecting an estimated 2,700 people and a shelter-in-place order affecting an estimated 35,000 people.
If these were isolated incidents, perhaps we never would have even taken notice of them.
But they aren't isolated incidents.
In fact, fires have been mysteriously erupting at America's food processing facilities for many months.
Strangely, the latest fires happened during the same week that the FBI admitted that America's farmers are now being specifically targeted by ransomware attacks…
A new warning right now for local farmers.
The FBI says you need to be on alert for ransomware attacks. As KDKA money editor Jon Delano explains, those attacks on farmers could impact the rest of us at the grocery store.
Whether it's a dairy or poultry farm, a cattle farm, or a farm that grows grain, farming is a key part of Pennsylvania's economy.
Could there be some relation between these two stories?
For now, the FBI is not saying.
And most of the talking heads on television are assuring us that there is nothing to be concerned about and that everything will be just fine.
Meanwhile, more fires continue to make the news.
On Sunday, it was being reported that "nearly a dozen wildfires" had just roared through key agricultural areas of Nebraska…
Sunday was far from a day of rest for firefighters across much of the state, as they continued to mop up nearly a dozen wildfires and remained alert for more.

By Sunday morning, the Road 702 Fire in the Cambridge area covered 50,000 acres — a much larger area than the 33,000 acres burned in the April 7-9 fire in Gosper and Furnas counties. A management team from the Rocky Mountain area took command of the battle at 7 a.m. Sunday morning.
And a total of 20 wildfires are ripping across New Mexico as I write this article…
New Mexico Gov. Michelle Lujan Grisham has signed emergency declarations as 20 wildfires continued to burn Sunday in nearly half of the state's drought-stricken 33 counties.
I don't know how all of the things that I have discussed in this article tie together.
But what I do know is that all of them will have an impact on our food supply.
As I have discussed previously, UN officials are warning that we are heading into the worst global food crisis since World War II.
Do you remember when millions of people died of starvation in the 1980s and there were endless appeals on television asking us to give to the hungry?
Well, authorities are telling us that what is coming is going to be much worse than that.
A "perfect storm" of factors is combining to create the greatest stress on global food supplies that we have seen in modern times.
But most of the talking heads on television want you to believe that everything is under control and that better times are just around the corner.
You can believe them if you want, but my recommendation is to get prepared for this crisis while you still can.
CONTINUED:
Plane crash today in Georgia sees chaos unfold at General Mills factory in Covington
On Thursday evening a plane crashed into a General Mills plant in Covington, Georgia.
The Federal Aviation Administration reported that an unidentified small plane crashed within a mile of the runway of the Covington Municipal Airport.
Six tractor-trailers were damaged as a result of the crash.
Local officials declared in a press conference that there were no survivors of the crash; however, it remains unclear how many victims there are.
The National Transportation Safety Board is currently investigating the cause of the crash
The aircraft exploded on impact about 300 yards away from the General Mills plant. Photos and video showed smoke billowing from the property.
A twin-engine Cessna, which is believed to have taken off from the Covington Municipal Airport, appeared to have engine trouble shortly after taking to the skies, police said.
Witnesses say the small aircraft seemed to have been traveling northeast but was having issues gaining altitude.
Unusual noises were said to have come from the engine as well.
A General Mills spokesperson confirmed to The Sun that employees were unhurt after the plane went down at the property, located roughly 30 miles from Atlanta.
"A small plane crashed near the General Mills Covington, GA manufacturing facility," the spokesperson said.
"No employees were harmed and we're partnering with the FAA and local law enforcement."
PLANE DOWN
Covington Police Captain Ken Malcolm said the plane veered right before coming straight down in an isolated area of the plant where the tractor-trailers were stored.
Four trailers, believed to be empty at the time, were damaged. Malcolm said the trailers were used to "move product" from the plant.
Malcolm also described how the plane exploded on impact.
"The fire, everything was contained," he said.
"This is a horrible situation, a horrible scene...the fact that it didn't crash into the plant saved many lives.
"This is a devastating crash and there were no survivors," he continued.
The National Transportation Safety Board is investigating the cause of the crash. The Federal Aviation Administration was also headed to the scene Thursday night, a spokesperson told The Sun.
Further information was not immediately available.
CONTINUED:
Massive fire contained at food plant in Salinas, but evacuations remain
SALINAS, Calif. —
Firefighters contained a massive blaze at a Central California food processing plant that prompted authorities to tell thousands of nearby residents to evacuate Thursday and to order tens of thousands more to stay inside their homes.
The fire started Wednesday night at the Taylor Farms packaged salad plant in Salinas, about 110 miles south of San Francisco.
The flames were under control by late morning Thursday, but the shelter-in-place and evacuation orders remained while hazardous materials crews worked the scene, said Sophia Rome, a spokesperson for the city of Salinas.
Authorities initially said they feared the fire could generate an explosion and a plume of hazardous ammonia, but the Salinas Fire Department said later that those threats appeared to be minimal.
About 2,700 people living closest to the plant were told that they should evacuate, while 35,000 more were ordered to shelter inside their homes, the Monterey County Office of Emergency Services said in a statement.
Those staying home were told to shut windows and turn off ventilation systems "until further notice," the statement said. The shelter-in-place and evacuation orders were finally lifted about 1:30 p.m.
Officials said some people evacuated after the fire was reported at 7:15 p.m. Wednesday. Officials did not say what caused the blaze.
A woman who answered the phone at Taylor Farms in Salinas told a reporter seeking comment to call back later for information.
Salinas has a population of about 160,000 and is in a key agricultural region.
CONTINUED:
Food factory catches fire in Santa Venera
Firefighters managed to bring the fire under control
A fire broke out inside a foodstuffs factory in Santa Venera on Monday afternoon, sending thick plumes of grey smoke into the air.
The fire broke out at around 4:30pm in a building adjacent to the Twistees factory at Triq il-Ħarrub.
Reports indicate an explosion was heard from inside the building 90 minutes after the fire broke out.
Firefighters managed to bring the fire under control by 6:45pm. Several units from the Civil Protection Department on site.
Enemalta workers managed to cut off the electricity supply to the building so that the firefighters can go in safely.
Most workers in the building had already clocked off their shift, but the remaining workers are being evacuated from the building.
Emergency medical units are on standby near the building. There have been no known injuries resulting from the fire as of yet.
Police told nearby residents to keep their windows closed for now.
CONTINUED:
7 Injured in Explosion as Fire Engulfs Food Plant; Smoke Visible for Miles
Multiple workers are hospitalized following an explosion at a food processing facility that has nearby residents on alert for possible evacuation.
The explosion occurred Tuesday evening at Shearer's Foods in Hermiston, a city in agriculturally rich eastern Oregon. No deaths have been reported from the blast, but the extent of the damage to the plant and its future were not clear. City officials are concerned what the fire could mean for the community and local economy.
"It looks like everything is indicating that it is going to be a big loss, and we don't know what the parent company will decide to do," Hermiston City Manager Byron Smith told The Tri-City Herald. "But we know that 400 people roughly worked there, so it will have a big impact on the community."
Medical and fire units as well as law enforcement from multiple jurisdictions arrived at the facility after employees called 911 to report possible injuries from a boiler explosion, according to the Umatilla County Sheriff's Office.
Seven workers who were at the facility during the explosion have been treated at Good Shepherd Health Care System, Caitlin Cozad spokeswoman for the hospital told Northeast Oregon Now. All of the patients are in stable or fair condition, she said.
Newsweek has reached out to the hospital for further comment.
The sheriff's office posted a picture to its Facebook page of a plume of black smoke wafting from the facility.
In response to the blast, Union Pacific Railroad has closed down traffic on its nearby rail line, according to the sheriff's office. The state department of transportation has also closed off a section of nearby Highway 207. Additionally, residents living south of the explosion in an RV park and two hotels have been told to prepare for a possible evacuation because of air-quality issues caused by the smoke plume.
The public has been asked to avoid the area as authorities respond to the ongoing incident.
The population of Hermiston, near the border of Washington state, is about 20,000. Shearer's describes itself on its website as an "award-winning private brand and contract manufacturer" that's capable of making salty snacks, cookies and crackers.
Smith told the Herald that the plant is one of the largest employers in the area. He said the plant supplies much of the Western U.S. with potato chips and corn chips and is the only West Coast location of Shearer's Foods' 12 facilities.
Shearer's first established its presence in Hermiston in 2010 after buying snack food manufacturer Snack Alliance, according to the East Oregonian. With help from tax breaks from the city, Shearer's made several expansions to the facility from 2010 to 2014 valued at more than $30 million.
By Jake Thomas
CONTINUED:
US egg factory roasts alive 5.3m chickens in avian flu cull
Then fires almost every worker
Laborers worked for a month disposing of birds killed in a gruesomely inhumane manner. Then they found they too were disposable
Chris McGreal in Rembrandt, IowaThu 28 Apr 2022 19.00 AEST
Labourers at the one of the world's largest egg factories arrived at the plant in Rembrandt, Iowa, early one morning in March to discover they were about to work themselves out of a job.
As they gathered at the huge barns housing stacks of caged hens, the workers were told to forget about their usual routine of collecting eggs and feeding the birds. Overnight, the factory had begun slaughtering more than 5 million chickens using a gruesome killing method after detecting a single case of avian influenza. Even supervisors were assigned to the arduous task of dragging dead hens out of packed cages as Rembrandt Enterprises raced to contain the spread of the virus, amid the largest bird flu outbreak in the US in seven years.
The culling has been repeated at chicken and turkey farms across Iowa and 28 other states from Maine to Utah. More than 22m birds have been killed in an attempt to contain the outbreak – the majority in Iowa, the US's biggest producer of eggs. The slaughter of 5.3m hens at Rembrandt is the largest culling at any factory farm in the country.
Workers spent nearly a month pulling the dead poultry from the cages and dumping them in carts before they were piled high in nearby fields and buried in huge pits. The killing over, about 250 people were summarily thrown out of work with just a few dozen skeleton staff remaining.
In the weeks that followed, animal rights protesters targeted Rembrandt's billionaire owner, Glen Taylor, over the cull, including disrupting games played by the professional basketball team he owns, the Minnesota Timberwolves. But few voices have been raised in support of Rembrandt's workers, some of them undocumented migrants.
Others fired from the plant contrast the seriousness with which the bird flu outbreak has been taken by Rembrandt's management to what they describe as the company's lax approach to the threat to workers from Covid, as it swept through factory farms and slaughterhouses in Iowa and elsewhere.
"Right now everybody's worried about the chickens," said Oscar Garcia, a former supervisor at the plant. "We get it: it was really inhumane the way they killed them. But chickens are chickens, right? People worked in those barns pulling out dead birds in terrible conditions, faeces everywhere, doing 12- or 14-hour days.
"They couldn't protest because then they'd be fired and lose their redundancy pay. Then they're thrown out of work and no one speaks for them."
Outside criticism of Rembrandt has focused on the method of killing. Chicken farms have previously slaughtered hens en masse by suffocating them with foam or pumping barns full of carbon dioxide, methods that have been criticized as inhumane.
But Tom Cullen of the Iowa newspaper the Storm Lake Times revealed that birds at Rembrandt were culled using a system known as ventilation shutdown plus (VSD+) in which air is closed off to the barns and heat pumped in until the temperature rises above 104F (40C).
"They cooked those birds alive," said one of the Rembrandt workers involved in the culling.
An animal rights group, Animal Outlook, used freedom of information laws to obtain records of experiments at North Carolina State University that show that VSD+ causes "extreme suffering" to the hens as they "writhe, gasp, pant, stagger and even throw themselves against the walls of their confinement in a desperate attempt to escape".
"Eventually the birds collapse and, finally, die from heat and suffocation," the group said.
Members of another group, Direct Action Everywhere, have disrupted Timberwolves games in recent weeks wearing T-shirts proclaiming "Glen Taylor Roasts Animals Alive".
James Roth, director of the Center for Food Security and Public Health at Iowa state university's college of veterinary medicine and an adviser to the federal government on biosecurity, acknowledged that VSD+ causes more suffering than other forms of culling, but said it is the most efficient means of containing the spread of bird flu because it is relatively swift.
"Nobody wants to see it used, but sometimes it is, as a last resort. The rationale is if the influenza virus spreads so fast that it'll go through a poultry house really rapidly, all of those birds produce massive amounts of virus in the air. Then you have a big plume of virus coming from that house that spreads to other poultry houses. It's critical to get the birds euthanised before that virus becomes a huge plume of virus to spread," he said.
Roth said that the authorities appear to have learned important lessons from 2015, when a bird flu outbreak resulted in what the US agriculture department calls "the largest poultry health disaster in US history", with the slaughter of about 50 million chickens and turkeys.
This time federal regulators moved quickly to contain the outbreak by shutting down the movement of workers between poultry flocks, a significant cause of the spread of avian flu in 2015. But Roth said this year the virus appears to have arrived in the US carried by waterfowl from Europe and to be better adapted to be spread by wild birds, which are harder to contain.
That prompted the USDA to press for a swift culling at infected poultry farms. On 17 March, Rembrandt notified its supervisors that avian flu had been detected on the site.
"They sent out email at 10.30pm letting us know they had a confirmed case," said a former Rembrandt worker who was obliged to sign a non-disclosure agreement in order to receive redundancy payments.
When the worker arrived the next day he discovered the company had already begun slaughtering millions of chickens.
"Once they're dead, we had to take them out by hand one by one, put them in a wheelbarrow. That's really intense manual labour. They are not very big cages. Twelve chickens are crammed in there. Awful conditions," he said.
"After it was over, we were told to attend a meeting. We walked in. There was a big stack of yellow envelopes. That's like showing a knife to a chicken. You know what's going to happen next. We worked ourselves out of a job. I saw people who had years and years of experience just being let go. It was totally unexpected."
Some workers thought the layoff might be temporary, as it was during the 2015 outbreak. But they were given redundancy payments and told to find other jobs, suggesting the move was permanent and raising questions about the future of the plant.
Some of the skilled former workers have had little trouble finding another job. Others have struggled. "I'm just rushing to find a job in order to support my family," said a former Rembrandt employee with several years at the company.
Those struggling include undocumented workers who, Garcia said, were hired indirectly through third-party contractors.
In February, the Storm Lake Times reported that a lawsuit by the family of a Guatemalan migrant worker who was crushed to death when cages collapsed on him revealed that he had been working under a false name through a subcontractor.
Garcia also contrasted the seriousness with which Rembrandt took bird flu to the company's handling of Covid-19 as it surged in Iowa, particularly among labourers working close together on factory farms and in slaughterhouses. He said Rembrandt appeared to care more about avian flu outbreaks than Covid. He criticised the management for failing to require workers to wear a mask or to be vaccinated.
"They actually liked the fact that we didn't require our employees to get vaccinated, because they were hoping we would get employees from the surrounding areas that were requiring their employees to get vaccinated. They're using it almost as a recruitment tool," he said.
Other workers said that when they contracted Covid, they were obliged to use the days off they had earned as holidays instead of being given sick days.
"It's a company that makes millions of dollars. I guess I shouldn't be surprised that it doesn't care about people," said Garcia.
Rembrandt Enterprises has been approached for comment.
CONTINUED:
Fire Marshal's office investigating fire at Hormel Foods plant
Suffolk Fire & Rescue responded Monday evening to a reported commercial structure fire at Hormel Foods' Suffolk plant in the 200 block of Culloden Street. No one was injured.
Emergency Communications was contacted at 6:28 p.m. and fire crews arrived to the plant, which produces Planters' products, four minutes later to find a large commercial structure that had been evacuated upon their arrival.
Once inside, firefighters found the fire in the cooking ventilation system and had it under control within 15 minutes.
The fire is under investigation by the Suffolk Department of Fire & Rescue's Fire Marshal's Office.
Responding units included Battalion 1, Engine 1, Engine 2, Engine 3, Ladder 3, Ladder 6, Medic 3, EMS-1, Safety 1, and Fire Marshal 7.
Hormel Foods bought Kraft Heinz Company's nuts business, including most products sold under the Planters brand, in February 2021. It also bought the Suffolk production facility. Kraft and Heinz merged in 2015, with Kraft taking ownership of the Planters processing facility.
CONTINUED:
What's Going On with All the Food Processing Plant Disasters? Bizarre String of Fires Hit US Plants
The bizarre and growing series of fires, explosions and major accidents at American food processing plants have caused some to wonder whether there is something nefarious going on — or are these incidents just the mother of all coincidences?
During his April 22 broadcast, Fox News host Tucker Carlson remarked on the odd series of food processing plant disasters that have befallen facilities all across the nation and noted the oddity that two of these plants were hit by falling airplanes in the same week.
"A plane apparently crashed at a General Mills plant … in Covington, Georgia. Six tractor-trailers were reportedly on fire. This is the second time in a week that something like this has happened," Tucker told his audience.
"On April 14, a plane crashed into the Gem State processing plant in east Idaho. What's going on here?" Tucker asked. "Well, the story gets weirder. Food processing plants all over the country seem to be catching fire," he said.
Tucker then invited Seattle radio host Jason Rantz on the broadcast to give his perspective on the alarming number of fires in America's food processing plants.
Rantz noted that usually when you hear of a business catching fire, you write it off as merely "accidents happen," but he went on saying, "When you've got well over a dozen food processing plants and warehouses getting destroyed or seriously damaged over just the last few weeks, at a time when the food supply is already vulnerable, it's obviously suspicious, and it could lead to serious food shortages."
Rantz also said that some people are worrying that these incidents are "an intentional way to disrupt the food supply."
The radio host also stressed that some of the facilities that have been touched by disaster are "really significant plants," and not all have been just small processors that have little impact.
After running down a list of half a dozen major plant disasters that have occurred in the last few weeks, Rantz added, "There is some significant concern, of course, that this is going to impact the supply chain."
Still, Rantz had to point out that authorities have not found these disparate disasters to be suspicious or interconnected.
"Now, to be clear," Rantz noted, "the timing is very suspicious, it's obviously concerning, police are saying that these fires are due to faulty issues with equipment, so they're not saying that this was intentional."
"Either way," Rantz concluded, "It's obviously going to have some significant implications in us getting our food."
In the wake of last Thursday's plane crash into the General Mills plant in Georgia, the Western Standard published a list of more than a dozen major food processing plant disasters that have occurred since late last year in the U.S. and Canada.
The paper also quoted David Clement, North American affairs manager at the Consumer Choice Centre, who said that these disasters will likely have an impact on the food chain and maybe even the prices consumers pay.
"Any additional disruption to the food industry and the food processing industry will create a ripple effect," Clement said.
"Anything that affects product availability will put upward pressure on food inflation. This is why Canada and the US are seeing skyrocketing prices," he said, adding that with any decrease in supply, "there is always upward pressure on pricing."
Still, others say that the mounting number of disasters at food processing plants are not an indicator of some larger, more worrisome trend. Left-wing fact-checker site Snopes, for instance, insists that the number of disasters at these plants is not out of the ordinary at all.
The website claimed that only a small number of the 36,000 food and beverage processing plants in the U.S. have experienced fires or disasters in the last few months, and the number of incidents seen recently does not amount to any sort of trend.
Snopes also quoted Tom Super, the Senior Vice President of Communications at the National Chicken Council, who said that his industry has not seen any disruption to supply due to processing plant disasters.
Whatever is going on, the number of disasters at food processing plants has been very high over the last few weeks. At a time when our food supply is already vulnerable due to the war in Ukraine and mounting Bidenflation, that should worry everyone.
CONTINUED:
Fire at Ellesmere Port chemical plant
Firefighters from Cheshire and Merseyside race to scene
A blaze broke out at a chemical factory in Ellesmere Port this morning (April 27). Firefighters from Cheshire and Merseyside were called to the incident at Innospec on Oil Sites Road.
Crews were alerted to the blaze in an outbuilding shortly before midday. Sirens from the factory could be heard in the town centre. Fire engines from Ellesmere Port, Chester, Runcorn, Powey Lane and Merseyside were in attendance.
A video of the fire was captured by a neighbouring firm, Mersey Bulk Bags, showing smoke billowing from the factory site.
READ MORE: Major fire in Runcorn as smoke seen from miles away
Cheshire Fire and Rescue Service said: "Firefighters are tackling a fire within an outbuilding at a company on Oil Sites Road. The main gas and electricity supplies have been isolated and the fire is being fought using foam."
It later concluded: "Crews have now left the scene and the investigation has concluded that the cause was accidental."
Incident Command Unit in attendance
The incident command unit has been sent to the scene.
According to Cheshire Fire and Rescue Service, the purpose of the unit is: "To attend incidents that require six or more appliances providing a greater degree of control and provides a focal point at incidents where other agencies can rendezvous with the fire service to share information regarding the incident."
Sirens could be heard in the town centre
Here is an image of the blaze from the Manchester Ship Canal in Ellesmere Port. Black smoke can be seen billowing into the sky. Sirens from the plant could be heard from the town centre.
Major response
Fire engines from Ellesmere Port, Chester, Runcorn, Powey Lane and Merseyside have all been sent to the scene.
By Gary Porter
CONTINUED:
Food Shortage
By Design
Yes, our nation experienced massive shortages during the Great Depression; however, they were not predicted nor announced BEFORE the problem. It was only after the stock market crashed that they followed.
Here, we have a different scenario. A sitting US President has information considered so reliable that the population deserves to be 'warned' of dwindling food supplies. Wouldn't that be the information one would keep classified, as we wouldn't want the public to panic or begin hoarding? Journalist Mike Gonzales wrote about purported 'food shortages' being used as a weapon by the Left to promote the expansion of the Welfare State.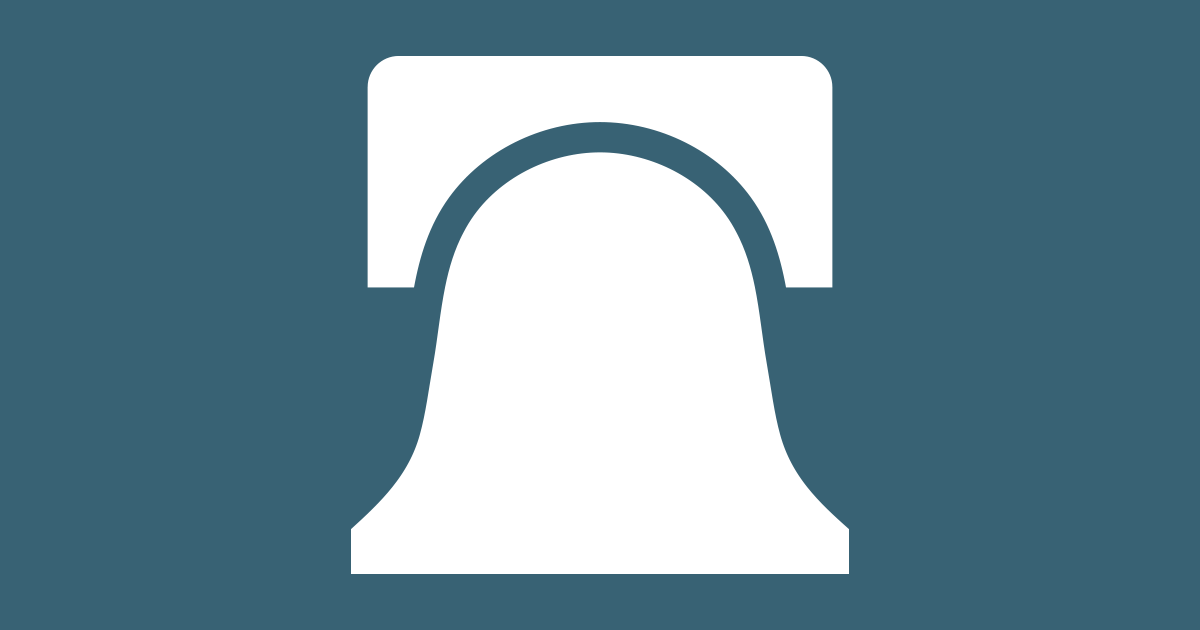 My recent post discussed a patient's observation that the government was encouraging farmers and ranchers not to produce and destroy their crops and cattle. While I could not confirm this, we now have other disturbing information that suggests it may be true. There may be a plan by our government afoot to create a food shortage.
First, a Maricopa County, Arizona, food bank recently and mysteriously caught fire which destroyed some 50,000 pounds of food. The timing was also suspicious for arson as it occurred just 15 minutes after the Maricopa Food Pantry closed on a Monday morning.
Dr. Benjamin Braddock reported on Twitter a number of these unusual food-related fires. There was a massive fire at a Salinas food processing plant. The facility produces for Taylor Farms.
Dr. Ben Braddock reports on at least a dozen more suspicious fires targeting similar facilities - Smithfield Foods, Deli Star Meat, Hot Pockets, Tyson Poultry, Bonanza Meat, Mair-Rite Steak, JBS Beef, McCrum Potato, Kellogg's, and Cargill-Nutrena.
Finally, he reports that Taiwan may be experiencing similar unexplained fires coincidentally targeting food facilities.
Interestingly, any resulting food shortage will likely and officially be blamed on Vladimir Putin's invasion of Ukraine. After all, the Ukraine is known as the World's Breadbasket, and the war has throttled their crop production. But, of course, Putin, Biden's scapegoat for everything, has also shouldered the blame for runaway gas prices and unprecedented inflation.
But if we examine this more closely, it begins to sound more and more like the World Economic Forum and the Great Reset agenda. The WEF is grounded in technocracy and 'stakeholder capitalism,' a fancy term for Fascism, the melding of Government and Corporatism into a totalitarian control over the average citizen.
https://rwmalonemd.substack.com/p/techno-facism-techno-feudalism-or
The WEF is the elite Oligarchy that are pulling the strings of our various prime ministers and presidents and orchestrating Woke Ideology, Climate Change, Pandemics, Wars, and now Concocted Food Shortages to create a scenario where citizens will embrace global control - to the point where we will all be happy merely to survive, but own nothing, by 2030.
Is it possible our own government is betraying us?
Is it possible that the United States of America, the envy of the world, has been so infiltrated by monied interests that it would turn on its own and devour its young - all to benefit a few elites that control the money, the media, and narrative?
Once again, we call for all freedom-loving Americans and citizens to awaken and spread the word. The time now is not for panic, but it is a time for action to defeat unjust laws, action to elect new Congressmen and Senators, and action to defeat censorship in any way we can. Now, not later, is the time for all to speak out.
Dr. Justus R. Hope, writer's pseudonym, graduated summa cum laude from Wabash College where he was named a Lilly Scholar. He attended Baylor College of Medicine where he was awarded the M.D. degree. He completed a residency in Physical Medicine & Rehabilitation at The University of California Irvine Medical Center. He is board-certified and has taught at The University of California Davis Medical Center in the departments of Family Practice and Physical Medicine & Rehabilitation. He has practiced medicine for over 35 years and maintains a private practice in Northern California.
CONTINUED:
"Accidental Fires" Continue To Happen At Food Processing Facilities All Over The United States
We are supposed to believe that what we are witnessing is just one "tragic accident" after another.  We aren't supposed to see any sort of a pattern, and we aren't supposed to ask any questions.  Last month, I wrote an article about 16 mysterious fires that have happened at important food industry facilities in the United States since the start of 2022.  Unfortunately, this trend has continued since that time.  In fact, there have been more "accidental fires" in recent days, and I believe that the American people deserve some answers.
On Saturday night, a "massive" fire erupted at a commercial egg farm in Minnesota.
We are being told that the structure that burned down contained "tens of thousands of chickens"…
Massive flames burned down a barn with tens of thousands of chickens in Wright County.

The fire started late Saturday night at Forsman Farms in Howard Lake, causing major damage.
Like so many of the other mysterious fires that I have reported on, this fire grew to an absolutely enormous size very, very rapidly…
The Trebesch family thought they would spend Saturday night around their bonfire, but just after 10 p.m. they noticed massive flames across the field at Forsman Farms.

"It was unbelievable how quick it grew, it was insane," Andy Trebesch said. "It was the whole sky, it was quite large."
We are being told that there was no foul play.
Just another senseless accident.
Nothing to see here.
Of course the same explanation is being given for a "dramatic fireball" that burned a grain silo to the ground in Washington state just a few days ago…
A spectacular fire demolished M & E Seed and Grain Co. in Prosser and left one person with burns.

A smoldering pile of twisted metal and charred lumber was all that remained Thursday morning after firefighters battled the blaze in downtown Prosser all night.

A few firefighters remained at the scene to monitor the fire.
They are assuring us that this sort of thing happens all the time.
So don't try to apply common sense to any of this, because that will just confuse you.
A few days before that tragedy in Washington state, 43 rail cars that were carrying much needed potash derailed in Alberta…
About 43 westbound Canadian Pacific (CP) Rail cars carrying potash derailed northeast of Fort Macleod, Alta., Sunday morning, RCMP say.

At 8:15 a.m., Mounties responded to a train derailment between Range Roads 251 and 252, near Highway 3. Fire crews and CP Rail also came to the scene, according to police.
So what are Canadian authorities telling us about this incident?
You guessed it!
Apparently it was just another "accident".
People sure are getting careless these days, because "accidents" just keep happening time after time after time.
And all of this is taking place at a moment in history when we are being told that we are about to enter an absolutely horrifying global food crisis.
During recent testimony in front of the UN Security Council, the CEO of Gro Intelligence warned that "the lowest grain inventory levels the world has ever seen" are getting even lower…
Menker said estimates from official government agencies from across the world show that wheat inventories at 33% of annual consumption, but added that models created by Gro Intelligence show that the figure may actually be closer to 20%, a level not seen since 2007 and 2008.

"It is important to note that the lowest grain inventory levels the world has ever seen are now occurring while access to fertilizers is highly constrained," she said. "And drought in wheat growing regions around the world is the most extreme it's been in over 20 years. Similar inventory concerns also apply to corn and other grains."
In other words, there isn't going to be enough food for everyone.
As I noted yesterday, we are being told that one-fifth of the entire population of the globe could soon descend into poverty and hunger…
For months, the specter of a global hunger crisis has been looming. The war in Ukraine is a compounding factor, blocking key value chains for food and fertilizer just as the world reckons with the impacts of the COVID-19 pandemic on global hunger.

Add the pervasive effects of climate change to the mix, and the result is what the United Nations is calling a "perfect storm" that risks one-fifth of the global population – as many as 1.7 billion people – falling into poverty and hunger.
I am not the one saying that one-fifth of the global population is heading into poverty and hunger.
It is the United Nations that is saying this.
Of course it is quite true that I have been warning that a "global famine" was coming for a very long time, and now it is here.
David Beasley, the head of the UN World Food Program, says that his organization is already taking food away from the hungry to feed the starving.
So what is he going to do when countless millions are starving all over the planet?
Global trends have been pushing us in this direction for years, but now the events of 2022 have greatly accelerated the development of the "perfect storm" that we are now facing.
We are being told that things will be far worse by the end of 2022 than they are now, and you probably don't even want to hear about what the outlook for 2023 looks like.
You can try to ignore this growing crisis if you want, but it is not going away.
A nightmare of epic proportions has begun.  Unfortunately, this is a nightmare that is not going to end any time soon.
CONTINUED:
Another Food Factory Fire In America
This keeps happening.
From Fox Metro News:
A barn that housed tens of thousands of chickens on Forsman Farm in Howard Lake, Minnesota, one of the nation's largest egg producers, was set aflame late Saturday night.
According to Forsman Farms, which provides more than three million eggs to the largest retailers in the country, the cause of the fire remains a mystery as investigators evaluate the scene to determine how the barn was set ablaze.
"Overnight, a fire destroyed one of our barns at our Howard Lake farm. No one was injured and we are grateful that first responders were quickly on the scene to put out the fire. Unfortunately, chickens were lost because of the fire. We are evaluating the extent of the damage – which appears to be confined to a single structure – as well as investigating the cause of the fire," a Forsman Farms told Minnesota's local CBS affiliate.
So, another one.
Ice Age Farmer has done an excellent job summarising the spate of fires in food processing plants, barns, the train derailments of fertiliser shipments and the web of legislation designed to hamper food production:
The FMN article also notices the links:
The fire at the commercial egg farm in Minnesota is the latest food production facility to mysteriously go up in smoke over the past year as inventory on store shelves across the United States become increasingly bare amid a fertilizer and food shortage and historic inflation.
Basically, this cannot be just a coincidence. It just keeps happening.
Allow me to go out on a limb.
We know that antifa members and leftist radical extremists were caught redhanded several years ago lighting fires along America's Pacific coast during a particularly hot spell, in order to exaggerate the fake climate change Narrative.
We know that Black Ops forces in America routinely murder random people practically for kicks, and that NATO high command is literally full of satanic pedo Sons of Belial who serve an agenda which is the complete antithesis of what America was purportedly founded upon.
We know that China is waging economic warfare against America. The dramatic lockdowns and brutal suppression of its citizens distracts us from the fact that such lockdowns choke the supply chains which feed America.
These are just three actors which have a motivation – Eco-Marxist, Globohomo, or just good old fashioned great power rivalry – to starve ordinary Americans. White America is the largest, most well armed, Christian army on the planet. It is the bulwark against global tyranny which must be destroyed if hegemony is to be attained. I'm not talking these guys:
I'm talking these guys:
Siege warfare is a tried and true method of warfare. The more complex the system, the more complex the siege required. My contention is that someone is deliberately sabotaging America's food supply to starve the most powerful army in the world, in order to achieve total world domination.
By David Hiscox
CONTINUED:
Mass Cattle Deaths: Coincidence?
Over 3,000 cattle just keeled over and died in southwest Kansas. Is this just another coincidence that cattle happen to be important to the food supply chain?
Following over 100 fires that appear to be acts of sabotage against food facilities across the United States, speculation is now running rampant about thousands of cattle that appear to have died suddenly in Kansas over the weekend.  The mainstream media at the command of the ruling class are declaring these deaths to be the result of "heat, humidity, and lack of wind."
Mike Adams of Natural News decided to dig into this issue further. He called one of his friends who owns several hundred head of cattle. He was already aware of the Kansas "mass death" event and had been discussing it with other cattle owners. Adams asked him if he believed the media story that all these cattle suddenly died from heat exposure. His answer?
"I doubt it very seriously that so many would drop dead all at the same time," he told me. "In a heat-related incident, they wouldn't all drop dead at the same time. You would see a few dead at a time, scattered across the herd, but not so many deaths all at once."
Almost anyone who sees the video of the dead herd of cattle understands that that was not the result of heat. But what was it? All we know for sure is that the government is at war with the slaves. The masters are deliberately destroying the energy infrastructure and obliterating the economy as they simultaneously crash asset markets and utterly destroy the future viability of pensions. All while it's become overtly obvious that they're taking down the food supply chain on purpose, thrusting the American people into food scarcity, food inflation and real famine.
More Major Disasters Hit U.S. Food Production – Are You Prepared For What Comes Next?
As grocery store shelves continue to empty and food-like products Americans are addicted to become more scarce, we approach the day that riots and societal collapse become our reality.
With each passing day, they tear down something else that keeps the economy running: Pipelines, international trade, railroads, infant formula manufacturing, etc. Week after week, the food collapse intensifies while food prices skyrocket. The end result is abundantly obvious: Widespread food scarcity combined with sky-high prices that few will be able to afford. –Mike Adams, Natural News
By Mac Slavo